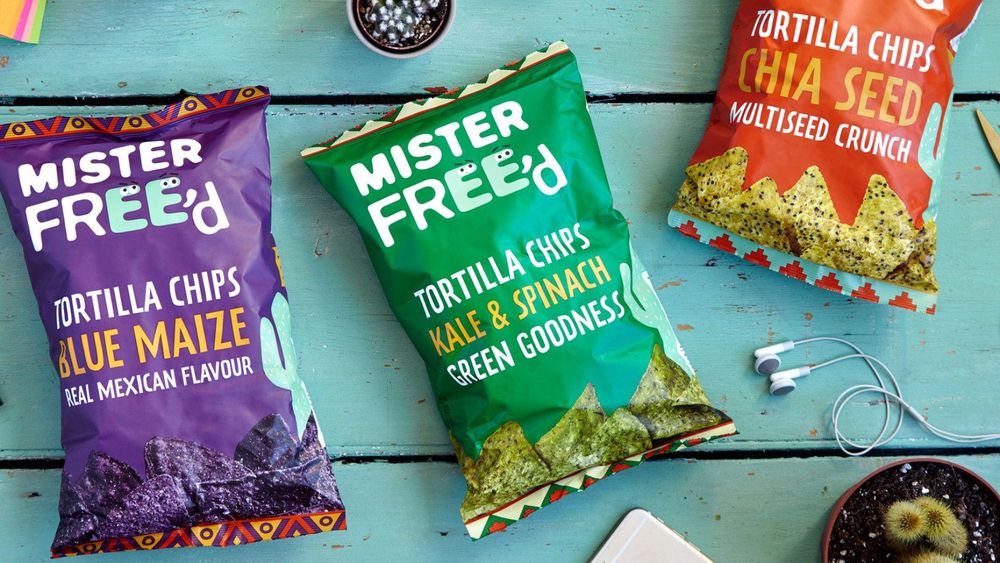 Happen Studio
Mister Free'd: Guilt-free vegan tortilla chips
Warmer weather is finally here, and as the sun comes out, so do the BBQ's. Finding great tasting vegan snacks can sometimes be a challenge, especially if you're trying to eat healthier. Nuts and fruits are great, but they don't always hit the spot. Luckily, there are a whole range of vegan brands emerging, providing on-the-go options in abundance. Mister Free'd are an amazing brand who create crave-worthy vegan tortilla chips that are gluten-free and natural. Their vegan tortilla chips are the perfect accompaniment for summer barbecues and picnics, they are absolutely delicious with some dips or just on their own. When Mister Free'd was created, co-owners Tomas and David were determined to challenge the idea that healthier snacks are free from fun and flavour. They come in an impressive range of tempting flavours including Cheezie, Kale Spinach, Avocado, and Beetroot with Onion. 
We were generously sent some flavours of Mister Free'd vegan tortilla chips to review, and were thoroughly impressed with each that we tried. One of our favourite flavours was their Beetroot tortilla chips. They were perfectly salted, and the bright pink colour really brought the wow factor. Not only are Mister Free'd vegan and gluten-free, but they are high in protein and fibre, making them great snacks. These chips are the perfect base for a vegan sour cream, or better yet, some smashed avocado with chillies. We particularly enjoyed having Mister Free'd tortilla chips as a side at dinner time. We whipped up a delicious vegan burrito bowl to feast on with the Spinach tortilla chips. Their Kale and Spinach flavour weave bright leafy flavours into traditional corn tortilla chips and are just as flavourful as freshly baked crispy kale chips. 
David, co-founder of Mister Free'd, is a coeliac and understands how tough it can be to find foods that cater to certain dietary requirements. Because of this, their range of tortilla chips are all plant-based and gluten-free, but still packed with flavour so no one has to miss out. Mister Free'd baked tortilla chips are packaged in a rainbow of colourful bags which really stand out on the shelves. Inside their packaging, the tortilla chips are beautifully vibrant, especially their Blue Maize flavour that is an incredible purpley colour. The Blue Maize tortilla chips are slightly sweeter than other flavours, with a slight saltiness. These chips bring an authentic Mexican flavour with a pop of colour to match. They are gently roasted, and are slightly thicker than other brands, providing a satisfying crispy crunch. Without question, these are some of the best vegan snacks we have tried.
For more healthy vegan snack options check out Biomel's dairy-free probiotic drinks and Karen Eats spiced nut selections. What are your fav guilt-free vegan snacks? Share it with us on Instagram with the hashtag #vlanduk for the chance to be featured!