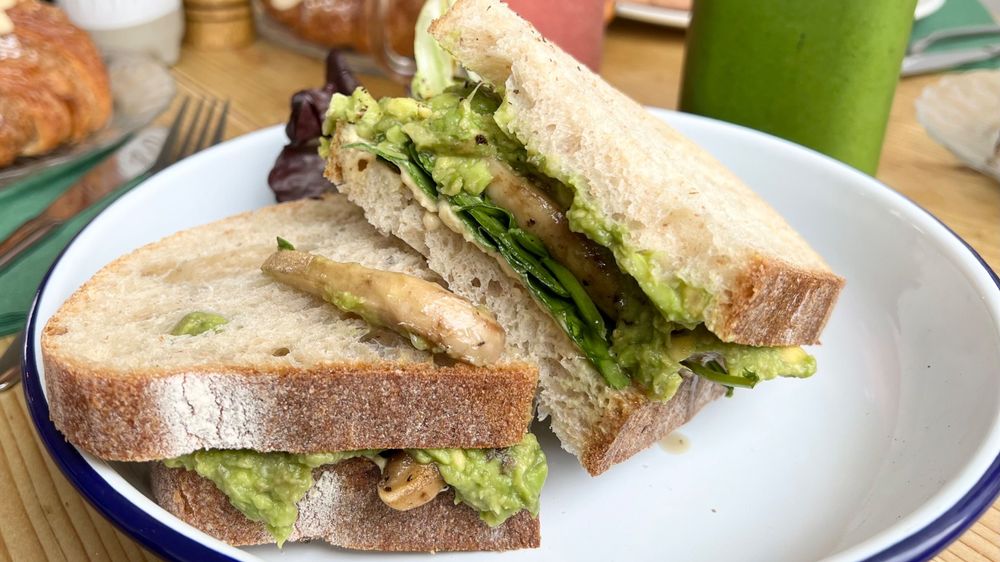 Will Callaghan
Perch & Co: Catering for vegans in Croxley Green
It's refreshing in this day and age of global brands that a small local café can offer such high-end, delicious food and coffee as Perch & Co in Croxley Green a stone's throw from Watford. It's also refreshing that their vegan options are just as numerous and tasty as their non-vegan options. 
Perch & Co is a family-run café, owned by partners James and Sophie who also cook every morsel that leaves the kitchen area. Perch & Co prides itself on offering high quality, tasty breakfast and brunch food at incredibly reasonable prices. 
The atmosphere is a cosy, shabby chic vibe, and the food is influenced by British, Mediterranean and Persian flavours. It's a true sense of comfort and happiness. While we were there, we had an absolute feast, served with huge smiles from Jamie, Harriet, Emma and Chloe.
To start off the treats we had some thirst-quenching green smoothies, which were sweet and revitalising. 
For brunch we had the Full Vegan which is the Perch vegan version of a full English breakfast. It consists of grilled mushrooms and tomatoes, baked beans, sautéed spinach, smashed avocado, two juicy vegan sausages and two huge slices of toasted sourdough toast. We almost couldn't finish as it was such a big plate. 
We also had the Creamy Mushrooms on Toast. Creamy? Yes! Vegan? Absolutely! It had been a long while since any of us had the creamy version of this British staple, and it was a wonderful treat.
And to conclude the savouries, our team had the Vegan Messy, an appetising concoction of mushroom, avocado, hummus and spinach sandwiched between two slices of your choice of toast. You will need many napkins to eat this yummy dish.
Then, for dessert we had vegan almond croissants which were filled with a gorgeous, smooth almond crème. To accompany them we had the best coffee we have had in a very long time. Strong but smooth and the perfect end to a glorious brunch.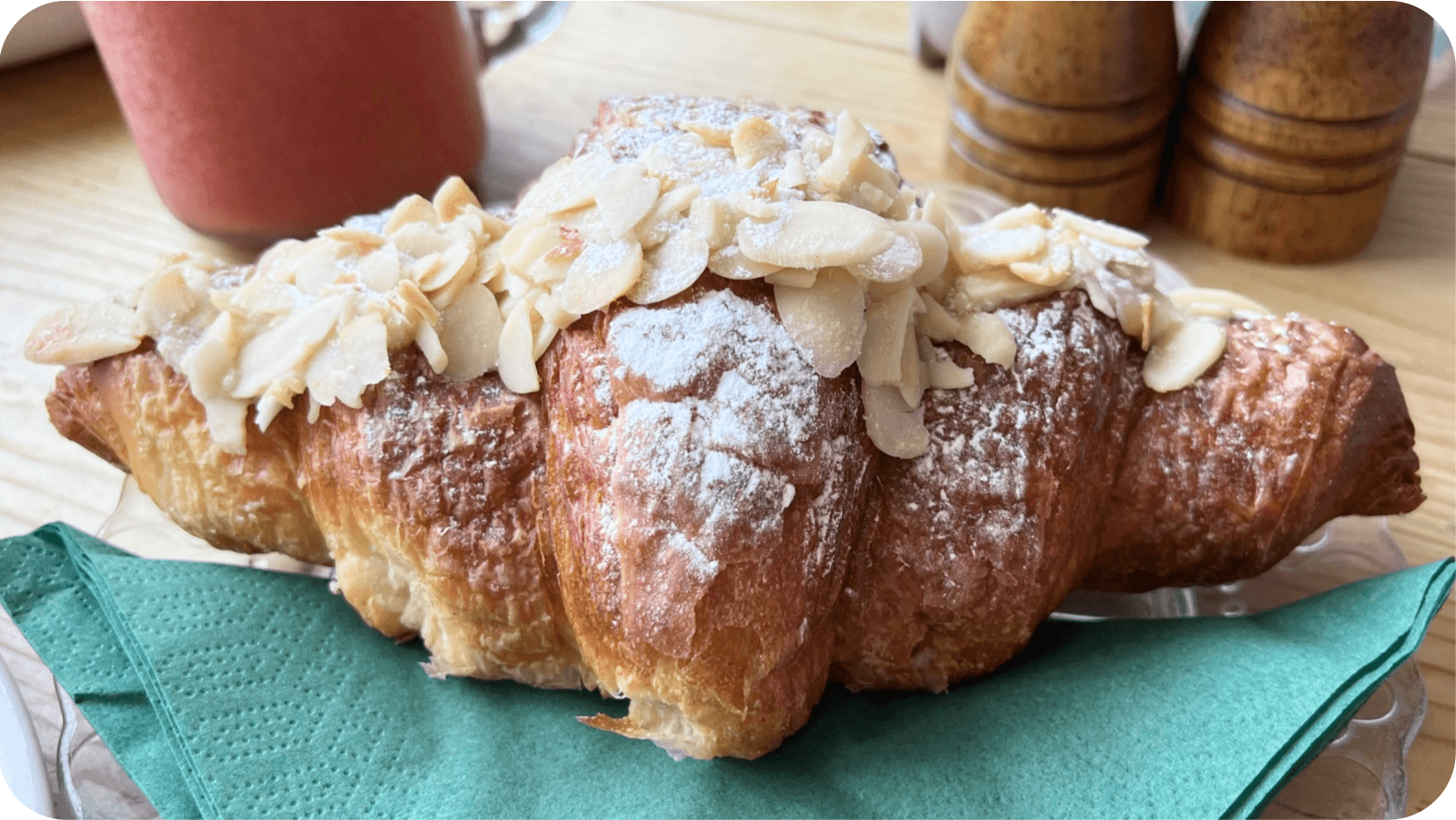 Will Callaghan
The specials change every week so don't forget to ask what's special, but just so you know everything is.
If you enjoy reading café and restaurant reviews you might want to check out what we thought about the vegan junk food at Rabbit Food in Edinburgh or the pizza at Flower Power Pizza in Brighton.