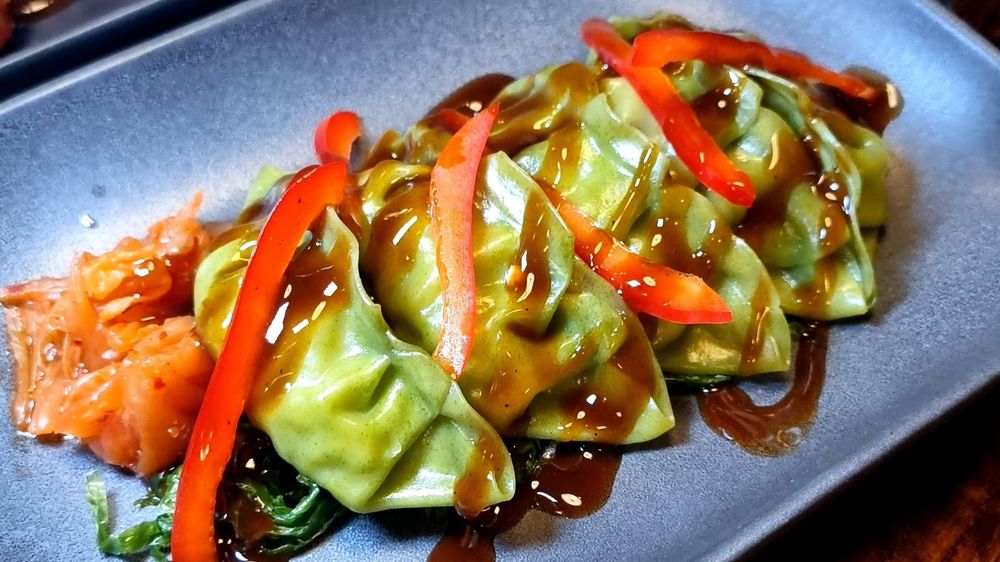 Aaron Calder
Vegan delights at The Metropole Bar Brighton
The Metropole Bar Brighton is part of the Hilton Metropole hotel on the city's vibrant seafront. The newly refurbished hotel, situated on Kings Road is very popular with tourists who come to see what Brighton has to offer. Recently crowned the vegan capital of the world, Brighton has so many places to eat that it can be difficult to choose where to go.
The Metropole Bar is known for its afternoon tea, bottomless brunches and drag brunches, but we went along to have dinner. Greeted by the super-friendly bar manager Valentina, who told us how proud they are to have vegan options on their menu and that they're focused on sustainability and not wasting food and drink. We loved that they had a Dry January mocktail menu as well as a separate Veganuary menu. 
The bar overlooks the seafront and on warmer days you can sit outside on the terrace. It's a bright and welcoming venue and the staff were helpful and chatty which enhanced the dining experience.
Whilst sipping on the refreshing Forrest Gum mocktail made with Everleaf Forest, a non-alcoholic aperitif, we scanned through the menu to see what we fancied. All the vegan options are clearly marked with (VE) which makes ordering so much easier. 
For starters, we chose the Gochujang Cauliflower Wings and Green Gyoza. Both came beautifully presented and were generous portions. The gyozas with teriyaki sauce are heavenly and full of unique flavours. The chef took the humble cauliflower and transformed it into sticky battered wings, which were so tasty we could have ordered a second serving.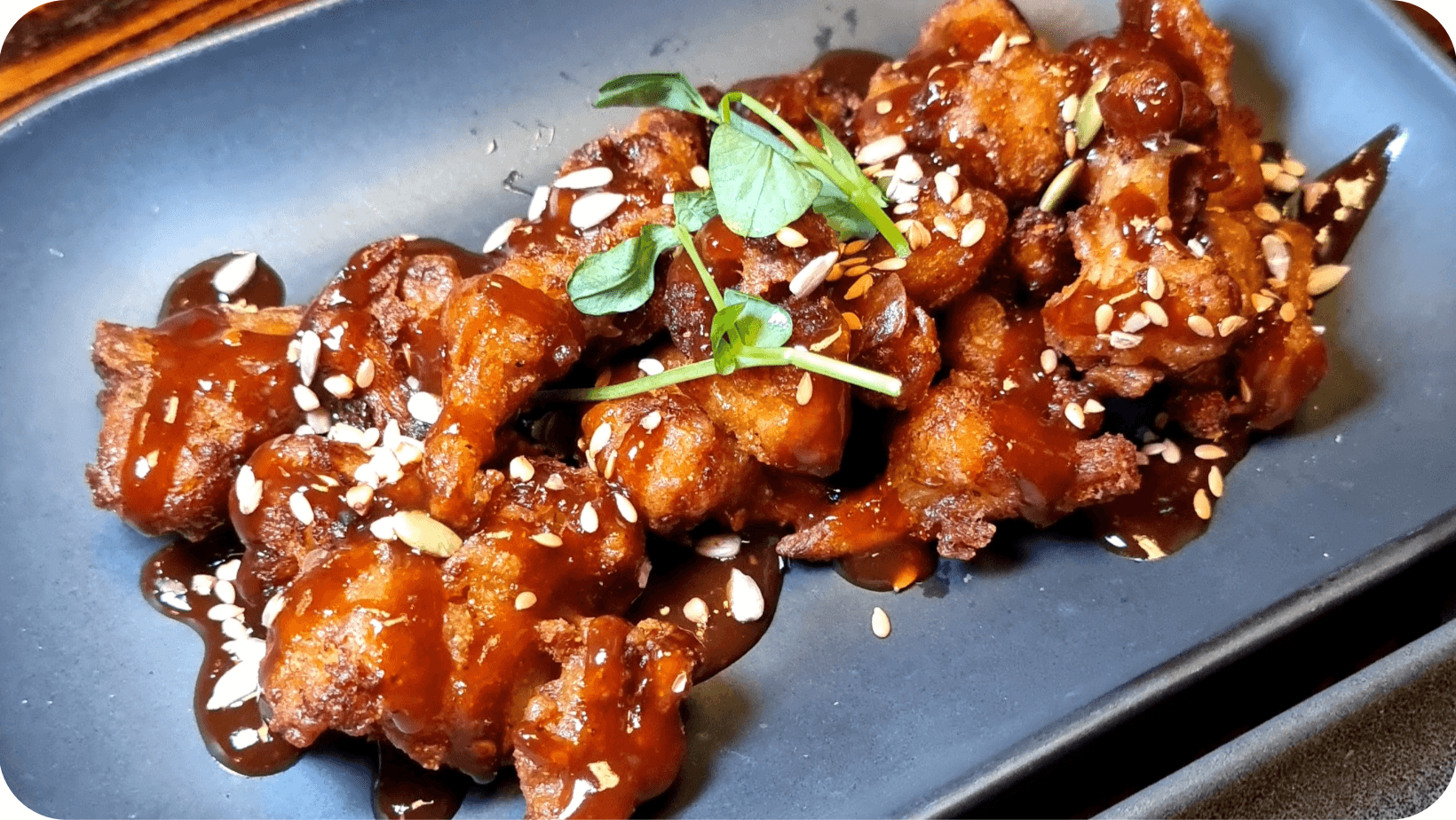 Aaron Calder
Then it was time for the chef's own recipe Plant Burger topped with giant onion rings and served with chunky chips. The burger comes in a stunning beetroot and linseed bun; we were pleasantly surprised they make the patty themselves, rather than using the predictable Beyond Meat patty like many other restaurants. Biting into the soft red bun the combination of the crispy coated patty full of plant-based goodness complemented each other perfectly. 
Aaron Calder
The chips and onion rings are quite possibly the best we've had for a long time and the only thing that we thought would make them even better is some mayo, so we asked for some and we were delighted to see them return with a ramekin of it. It's the little touches like this that make them stand out from other places that aren't as accommodating for vegans. As much as we enjoy a mock meat burger it was a welcome change to have something less processed and much healthier.
Could we fit in a dessert after all this delicious, filling food? Yes, of course we could, and the Chocolate Truffle Torte was calling out to us. The biscuit-based torte is rich and creamy and topped with gooey brownie pieces; it was well thought out and melts in the mouth - so good it's gone in seconds. Happy? Tick. Full? Tick.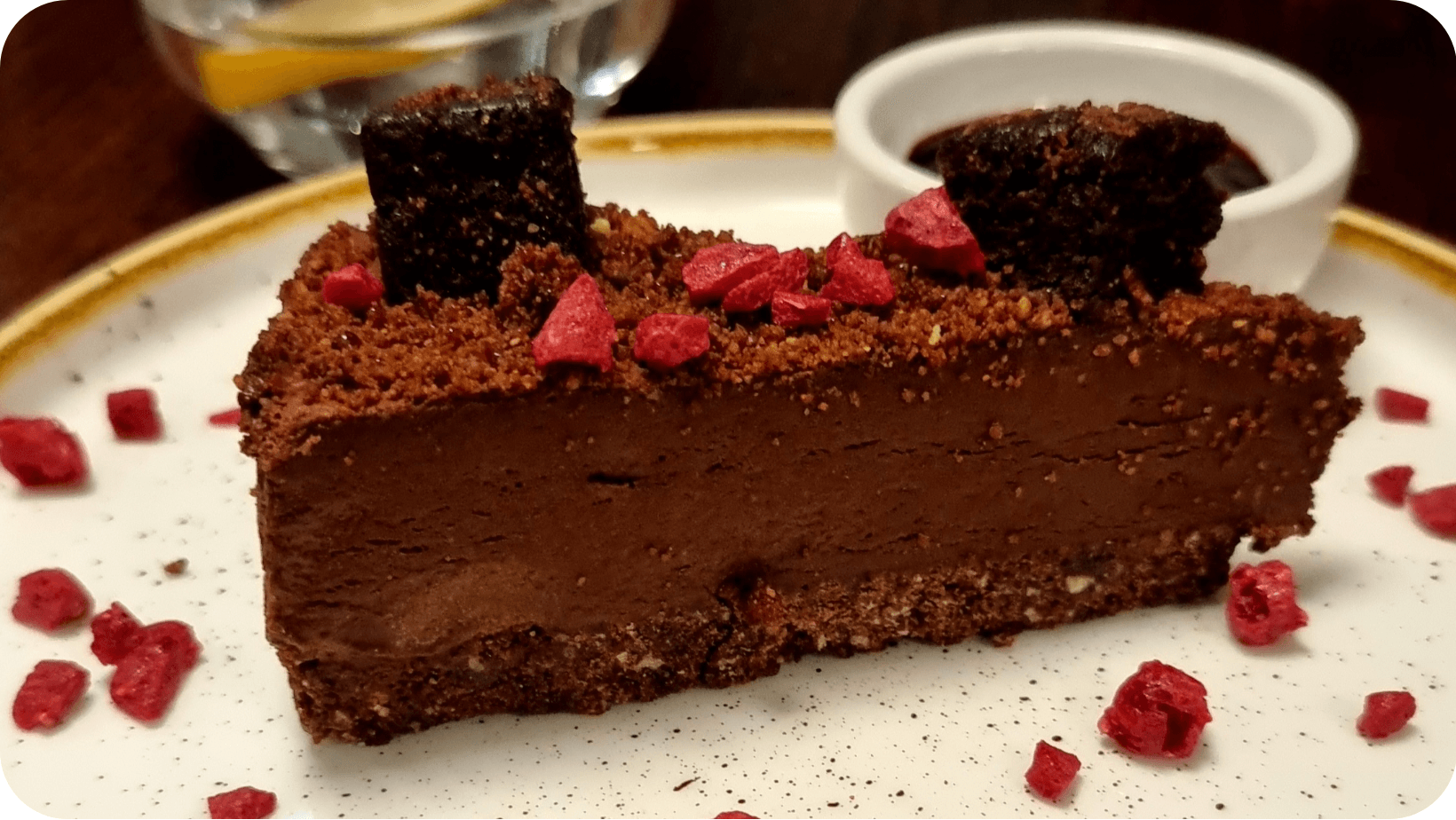 Aaron Calder
If you're a Brighton regular, looking for a hotel that caters for vegans or out for the day looking for somewhere to eat then we recommend Brighton's Metropole Bar. We'll be heading back soon to check out their drag brunch.
If you're heading to Brighton and wondering what are the best places for vegan grub, we've got you fully covered whether you are looking for the best vegan brunch options, burgers or fish & chips.