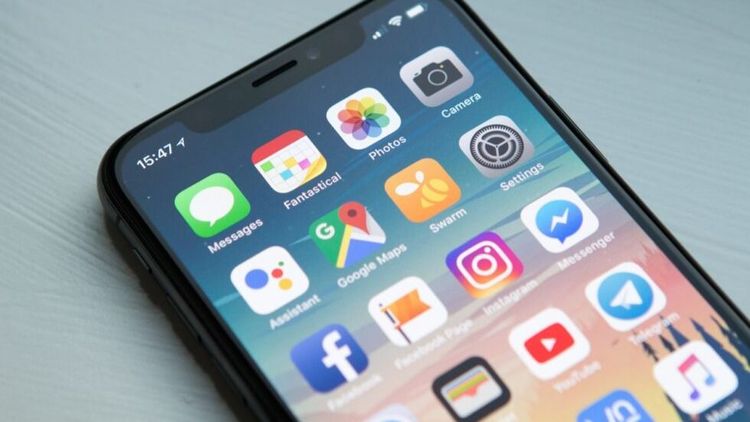 William Hook/Unsplash
10 apps changing the world
What more can I do?
It's a question many of us ask ourselves regularly. Sure we could do more, but more often than not we're too busy with life to have the time to go the extra mile. We do what we can. Martin Callaghan looked at 10 useful and easy to use apps to help you help the planet without having to get out of your pyjamas.
Ecosia
Ecosia is a search engine that plants trees. It can be downloaded as an app or is accessible via a web browser. It has all the functionality of Google but with added benefits of helping maintain our ecosystem. Revenue generated from searches are used to plant trees. 
One Tree Planted
One Tree Planted connects to your bank account and rounds up your transactions to the nearest pound. donates that to charities who are actively planting trees around the world. It's safe, secure and you can set monthly limits so you won't go into your overdraft.
Too Good To Go
Too Good To Go allows your local restaurants, coffee shops or bakers to sell off unsold foods at an incredible discount to the holders of the app. Not only can you get your favourite doughnuts for mere pennies, you're helping to cut down the amount of food wastage which has been a growing and unnecessary problem in our world. 
Buycott
Not sure if the washing powder you are about to buy is from an ethical company, or what campaigns the shampoo company is funding? Buycott informs you of the company's ethical history with a simple scan of a barcode. This allows you to spend your hard-earned money with companies where it will do the most good.
Ailuna
If all of this is new to you and you're looking for an app to help guide you through the ethical maze then this app is the app you need. Backed by behavioural science, Ailuna helps you set green goals, embrace low waste and low-carbon habits and shows you your positive impact on the planet. Join a global family of like-minded people and add your friends to the app to create fun eco dares and challenges.
Go Ethical
Thank goodness for this ethical marketplace that allows you to buy and sell with a purpose. Shop for ethical, artisan and preloved items in the UK all under one digital roof. You can even use the filter to search for exactly the ethical brand/type you're looking for, saving you from trawling through the whole store. As a bonus, Go Ethical allows users to sign up to sell their ethical products or preloved items. 
Freegle
Get this app if your unwanted items need to find a new home. You can choose who you give the items to and arrange with them to pick it up. If you fancy something you've seen or want something urgently, you can ask and you shall receive. Better it goes to a new home for free than a landfill.
Charity Miles
Charity Miles helps you to get fit while raising money for your favourite non-profits. Using your GPS location, it logs your exercise and a monetary value is allocated for each mile. The money raised with each mile can be donated to a charity of your choice. The app also enables users to create simple pledge pages to share on social media to encourage others to pledge towards your fundraising. 
Abillion
If you're a vegan who loves to post new product or restaurant reviews, Abillion is a must. The app generates a dollar per review, and every ten reviews – or ten dollars – are donated to an animal or environmental charity to donate the ten dollars to. 
And finally (but certainly not least):
Primed Mind
If you want to help change the world then you have to look after yourself first and foremost. You need your sleep, rest and focus to make sure that you can be the best "you" that you can possibly be, and that's where Primed Mind helps. Primed Mind's special focus is focus. The app aids relaxation and concentration thus preparing you for the challenges of the day no matter what they may be. What really gives it the edge is rather than treating mindfulness as an abstract way of freeing yourself temporarily from the pressures of day-to-day life, it asks you to channel your stresses and anxieties directly into achievement. There are over 1500 free mindfulness and coaching audios to listen to. It's like having a personal coach in your pocket.
So start locally but think globally and help to change the world one click at a time.