Team
The V-Land UK team are a bunch of like-minded vegan writers, bloggers, influencers, designers etc. dedicated to bring you the best vegan content from around the UK.
Oli Weatherall
he/him
Editor
Oli went vegan after watching Dominion several years ago. He's an MNU Certified Nutritionist and is passionate about the benefits people can obtain by eating a predominantly whole food, plant-centric diet. Oli has severe food allergies and continues to raise awareness about how this impacts everyday life.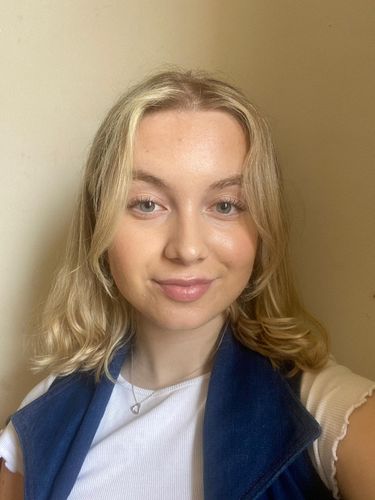 Róisín Hamilton
she/her
Staff writer
Bristol English Literature grad, Róisín, went vegan 3 years ago after watching Carnage and Dominion. Róisín loves all things theatre and is also passionate about sustainable fashion and creative writing. She's particularly interested in language and how that shapes our view of the world.
Mark Flood
he/him
Staff writer
Being a veteran vegan of nearly three decades he has viewed the explosion of veganism and plant-based options from this rare vantage point. After watching Earthlings six years ago he was compelled to do more and is now a committed animal rights activist and organiser within the movement. He works in media market research where he also runs a 'vegan and plant curious club' to share plant-based news across the business and to organise events and restaurant trips.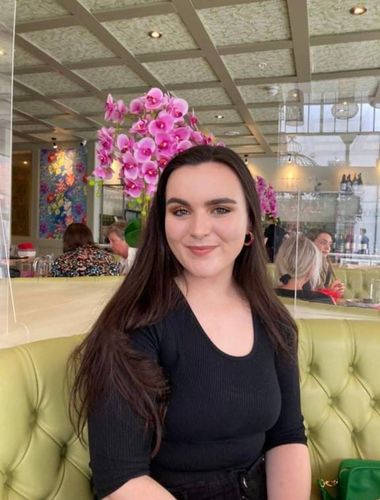 Christina Smith
she/her
Staff writer
Christina is a Manchester-based copywriter and English literature graduate who is passionate about animal rights, LGBTQ+ issues, reading, writing, gigs and art. Christina has been vegan since 2017 and is dedicated to helping people understand how accessible a vegan lifestyle can be.
Ray Star
she/her
Staff writer
After completing Veganuary in 2018, Ray decided to have a complete lifestyle overhaul, closing her business of fifteen years in PR to focus on a writing career, with the aim of raising awareness of animal rights and climate change through works of fiction. Her debut novel, Earthlings – The Beginning has gone on to win three awards and the sequel of the trilogy, Dominion, was released in 2022.
Ben Richardson
he/him
Staff writer
As a Forest School teacher and graduate in Ecology and Conservation he's aware of the threats that affect our wonderful planet - living a vegan lifestyle the last six years has really solidified his obligation to do what he can to contribute to the preservation of this special, yet delicate home. His blog educates people about vegan cooking, sustainability and sharing the beauty of wildlife.
Lucía Vázquez Carballo
she/her
Staff writer
​​Lucía is a Spain-born and Ireland-based Translation and Interpreting graduate and she is currently studying a Masters in Strategy and Creativity in Advertising. She loves words and anything visual - it was precisely thanks to a film that her brain flipped the switch at the age of 15 and decided to go vegan: The Salt of the Earth eventually led her to Cowspiracy, and the rest is history.
Aaron Calder
he/him
Content creator
Aaron is a vegan food blogger, based in Brighton who went vegan in 2016 to see if the diet would help with his liver disease. After just a few months he saw huge improvements in his overall health. He is now on a mission to prove that going vegan doesn't mean going without and can change your life. He loves creating recipes, YouTube videos, eating out, fitness and helping people with addiction issues.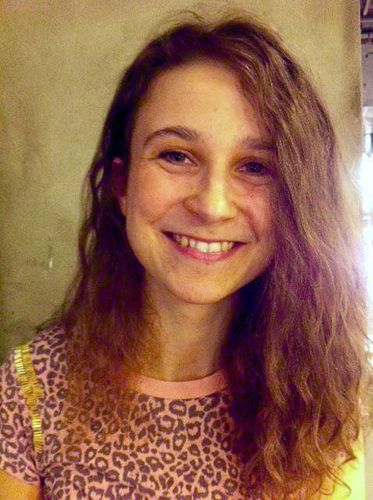 Zuzana Dobiasova
she/her
Graphic designer
Zuzana is a London-based graphic designer. She loves art and eating healthily. Zuzana has a passion for creative projects and if she isn't working on some graphic design task she is reading, visiting an art exhibition or walking outdoors.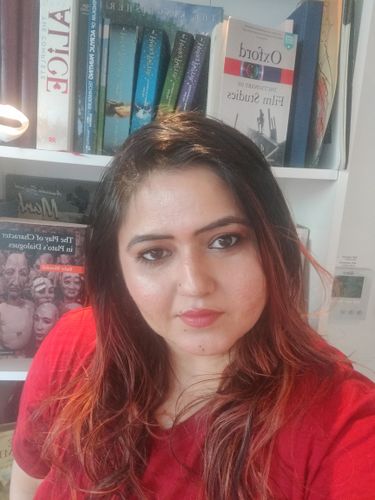 Sameera Khan Rehmani
she/her
Web content manager
Sameera is a London-based communication professional with experience in media, writing, editing and research. Her work covers sustainability, gender, films and critical psychology. She dabbles in painting, poetry and photography. She is excited by the contemporary creativity in the vegan space and is closely following the paradigm shift in its adoption by society.