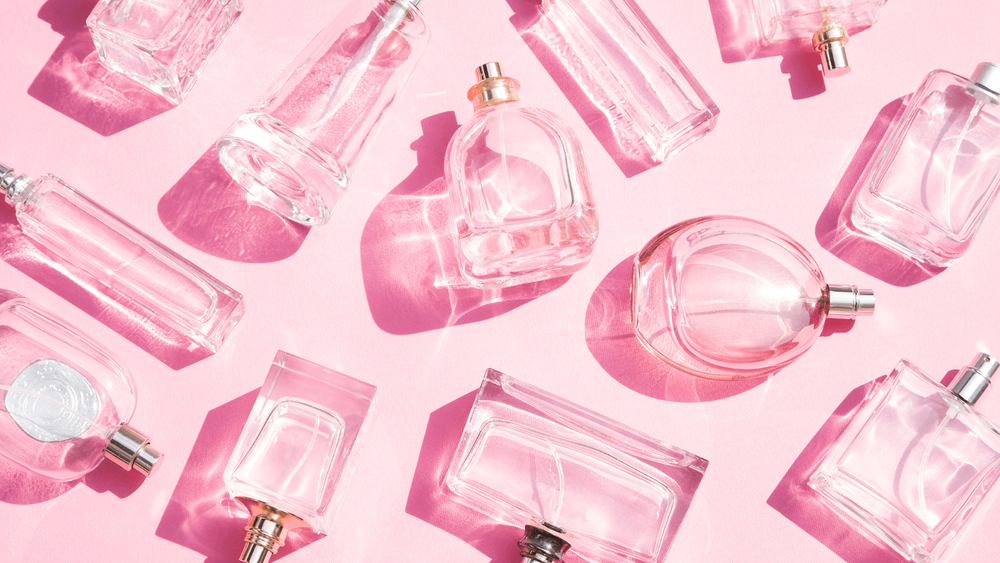 Studio Dorros/Getty Images via Canva Pro
5 vegan perfume brands you shouldn't turn your nose up at
Vegan beauty is rapidly expanding and improving by the minute. We can be particularly pleased that even more natural fragrance brands are refining their recipes and creating new ones. Whether they've altered their ingredients and packaging or become plastic-free, vegans, and anyone wanting to become more eco-conscious now have more choices than ever with their selection of perfumes.
Below are five of our favourite vegan perfume brands, offering cruelty-free high-quality perfumes. 


Ffern 
Ffern is a natural fragrance maker based in Somerset and established in 2018. They are organic, vegan and use sustainably sourced natural ingredients. With significant sustainability goals in mind, Ffern aims to be reusable, plastic-free, recycled and recyclable. With a minimalist appearance and using a subtle and soft aesthetic to sell its products, Ffern creates a vegan perfume brand that feels intimate in their description of how each scent smells and what the creators tried to capture. 
The rare part about Ffern is that they make one new perfume each season, with batches tightly controlled to avoid waste. These perfumes are available after signing up for their exclusive Ffern Ledger, and they are also the first perfume maker to eliminate plastic from its packaging. 
Experimental Perfume Club 
Experimental Perfume Club creates vegan, unisex luxury fragrances commended by Vogue, Elle and Refinery29. Launching in 2016 and based in London, Experimental Perfume Club has a modern feel to its brand and vegan perfumes. EPC has crafted scents to wear alone or designed to be blended to create individual, aromatic fragrances. 
We love that EPC uses delicate ingredients in all their scents with hints of figs, jasmine, citrus, rose and many more. EPC believes in mindful consumption and only produces what they sell. EPC comes with the ability to create your fragrances in custom workshops and consultations to find your perfect fragrance match. They also offer online mini-classes from their EPC academy to guide you through perfumery, learning about ingredients and understanding their components.
Eden Perfumes
Eden Perfumes are another vegan perfume brand based in the UK, which started in 2013 and is based in Brighton. Made for vegans by vegans, Eden perfumes team are cruelty-free conscious people who believe in compassionate shopping. The sublime part about Eden perfumes is that they make vegan perfume dupes of popular brands at affordable prices. Eden perfumes create fragrances that are suitable for all and aren't scared to shy away from the commercial florals or sweet smells of perfumes. Eden perfumes are IRCA certified and contain no synthetic preservatives. 
Floral Street
Floral Street are a vegan, cruelty-free perfume brand based in London that launched in 2017. Their founder, Michelle Feeny, with experience with The Estee Lauder Companies and Mac Cosmetics, has transformed the brand entirely. Floral Street creates fruity, imaginative scents packed in pretty and inviting packaging. Floral Street has won beauty and sustainability awards with its perfume wonderland and is regarded highly by Cosmopolitan. Their packaging is reusable, recyclable or compostable and contains no beeswax in candles. 


Shay & Blue 
Shay & Blue are a gender-free, vegan and organic perfume brand. With their fun and young slogans and playful colloquialisms, their advertising appeals to everyone. Founded in London in 2012, Shay and Blue have won various awards and are regarded highly by the likes of Vogue for their best scents. Shay & Blue are devotedly plant-based, made with fruit, spices and flowers. They are also on the road towards plastic-free and carbon-zero net-neutral production with their packaging. Shay & Blue offer fragrance consultations to ensure you find your perfect match. 
Now we're smelling devine, here's some more vegan beauty products to indulge in. Check out our best vegan hair care and make-up and cosmetics to match.