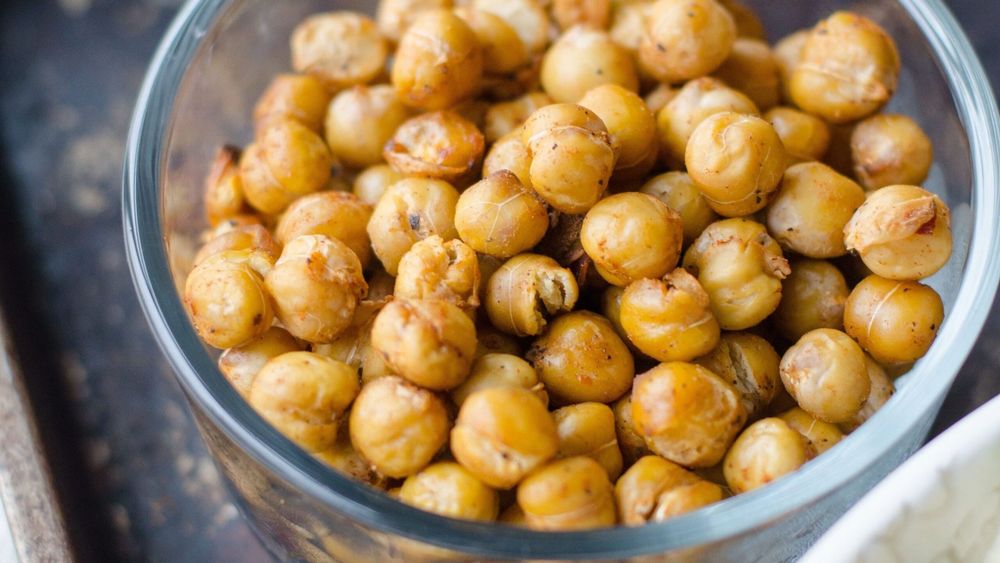 Deryn Macey/Unsplash
8 cupboard staples every vegan should have
If you're looking to stock your cupboards with vegan-friendly staples that help elevate any meal, then search no further. Our guide looks at 8 products that are readily available in your local supermarket to create a variety of savoury dishes and desserts.
Nutritional yeast flakes
Arguably the most important on the list - nutritional yeast is integral to creating flavourful, cheesy vegan dishes. It has a variety of health benefits, including supporting your immune system and boosting energy with a helpful dose of B vitamins.
Nutritional Yeast is versatile and has many uses – it can be used for thickening up pasta sauces or stews, and even for sprinkling a bit of crunch and cheesy zing on your beans on toast. It is also the key ingredient in making vegan cheese as it creates a nutty, cheesy flavour profile.
Marigold Engevita Yeast Flakes can be easily found in most supermarkets and health stores, whilst BOSH! offer a variety of flavoured 'Nooch!', including smoky and garlic & herb.
Tinned goods
Tinned food can be really underrated. A variety of protein sources such as pulses and legumes can be found in any supermarket or corner shop, and they're super versatile additions to vegan dishes. 
Chickpeas add more protein and density to a curry or salad. Don't throw away the brine that chickpeas are kept in (called aquafaba) as it can be used to make vegan desserts such as meringues. Lentils have a great texture and are often used to substitute mince meat in dishes such as cottage pie or bolognese. There are endless varieties of tinned beans too - kidney beans are the perfect component to a chilli-sin-Carne, whilst butter beans work well in stews. 
Also, don't be afraid to stock up on some tinned tomatoes and coconut milk for when you want to rustle up a hearty pasta sauce or curry without having to run to the grocery store.
Vegetable stock and gravy
Going vegan doesn't mean we have to miss out on typically meat-focused dishes such as roast dinners or stews. What better to accompany these dishes than a thick, flavourful gravy or stock made from vegetables?
Veggie-friendly stock and gravy is really easy to find in supermarkets – just be sure to watch out for cow's milk in the ingredients list. 
Liquid smoke
Liquid smoke is a specialty ingredient on this list, but perfect for achieving a delicious barbeque flavour without having to actually fire one up. 
This product can be used to elevate the flavours of meat-free alternatives such as tofu and tempeh, and even as a great addition to some classic smoky meals such as fajitas and burgers. 
Our favourite is Stubbs Hickory Liquid Smoke - check out our easy carbonara recipe using this ingredient to create smokey mushrooms.
Sesame oil
Going beyond your average cooking oil can really help to enhance the flavours of your meals, so it's great to have a selection to choose from for any occasion.
Cooking with sesame oil and adding a spoonful of crispy chilli oil will help to bring out authentic flavours in your stir frys and noodles. Coconut oil is particularly great for baking. Do use oil in moderation.
Balsamic glaze
A Mediterranean masterpiece, balsamic glaze is the ultimate condiment to add to your vegan dishes. Made with a combination of boiled-down balsamic vinegar and sweetener, it can be used to jazz up your pastas, grilled vegetables and salad dressings.
Not only is it also the perfect addition to a vegan cheese board, but you can even enjoy it over some vegan vanilla ice cream or berries! 
Soya cream
Soya cream can be commonly found in the long-life section of supermarkets, meaning we can always have one handy in our cupboard without having to worry about a use by date sneaking up on us. 
This vegan alternative can be used in the same way any dairy single cream would be - on deserts and also in everyday cooking. Creamy mushroom pasta, curries, soups, sticky toffee pudding, ice cream and even just to pour over strawberries, to name a few.
Alpro and Oatly are amongst some of our top choices and can easily be found in the free-from section of your local grocery store.
Sweeteners
Honey is commonly used as a sweetener in many sweet and savoury recipes. But as honey is an animal-derived ingredient, it is by definition not vegan. The good news is there are plenty of alternatives available which can still give a sweet, sugary kick to our dishes.
Agave nectar, maple syrup, molasses and date syrup are among some of the best alternatives to honey and are commonly available in most supermarkets.
If you are a new vegan you may find value in: 8 misconceptions about veganism and 5 vegan tips and tricks to keep your bills down and bellies full.