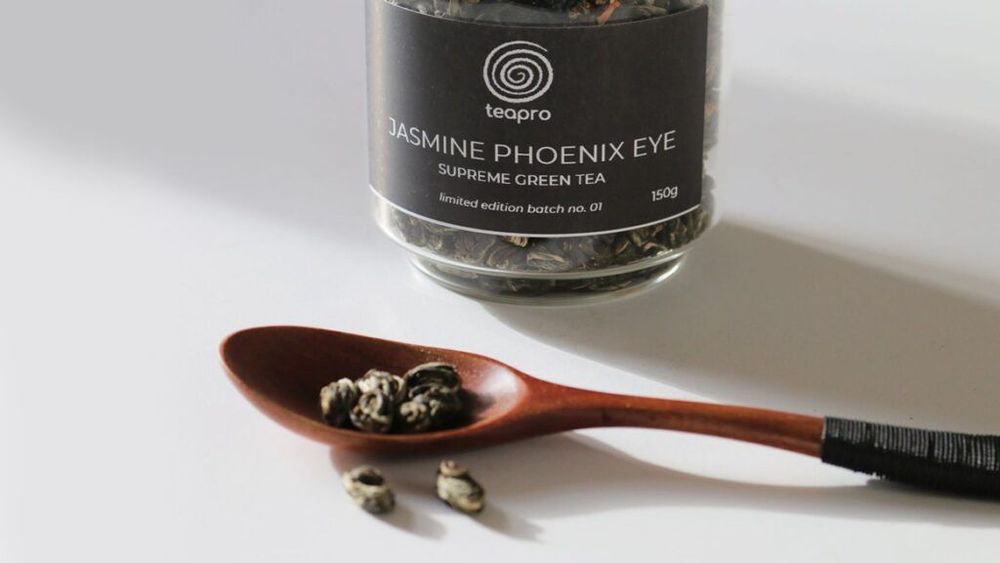 vegan tea
Be a TeaPro
Here at V-Land, we really appreciate a good cup of tea. A personal favourite is hibiscus tea, it is perfectly tart with a complementary lemon and cranberry-like flavour - it is also amazing over ice or in fruit punches. Loose leaf tea experts Teapro offer a huge range of products for tea enthusiasts and beginners, including an impressive subscription box that will introduce you to rare and premium teas every month.
Teapro's March box, 'Never Too Matcha', contains the highest quality Japanese Matcha, plucked during early spring and shaded to maximise its sweetness and vibrancy. Matcha has a beautiful green colour and is especially high in EGCG, a catechin which has been shown to have powerful anti-cancer properties. We love our matcha with coconut milk over ice.
All Teapro subscription boxes come with loose leaf tea, bespoke gifts and expert information on the history, culture and benefits behind that blend. One of our favourite products of Teapro's is their incredible flowering tea bulbs. These are handcrafted artisan balls that flower whilst they are being brewed. These are great if you are looking to impress someone with a tea that blooms in your cup with an explosion of colour, or if you would just like to treat yourself to an Instagrammable tea moment. Teapro offer these tea bulbs in multiple great blends; The Marigold Queen; King's Garden; Jasmine Fairytale and Love Arch.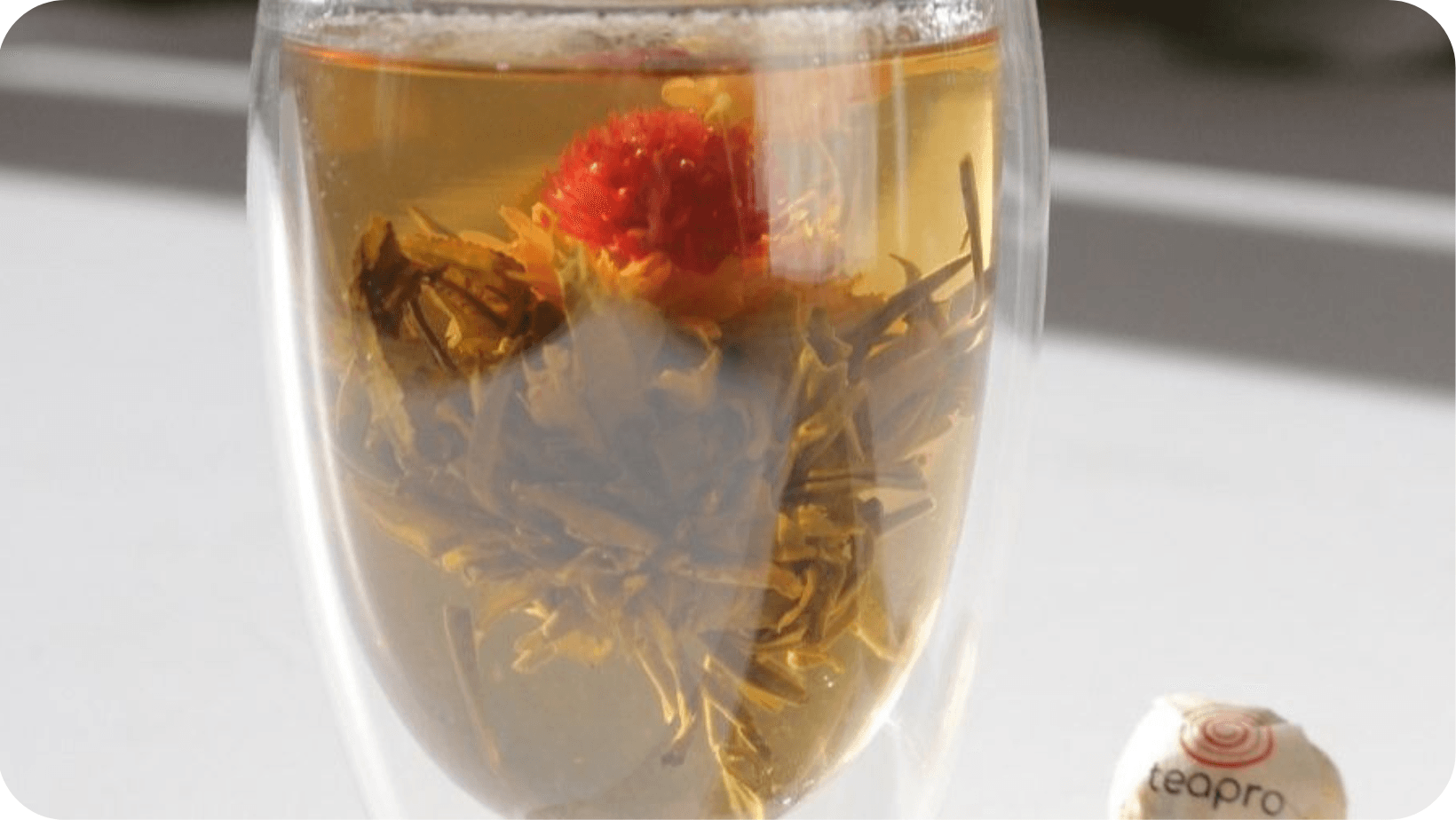 The brewing and drinking of tea have influenced many cultures worldwide. For example, the Japanese tea ceremony is a tradition steeped in history - a ceremonial way of preparing green tea, traditionally in a tea room with a tatami floor. One of the purposes of this ceremony is for guests to enjoy the hospitality of their host in a pleasant and welcoming atmosphere. In the UK, afternoon tea is truly a Great British tradition. Established in the 19th century, this tradition brings together tea and accompaniments like cakes, sandwiches, scones and muffins. Afternoon tea is an opportunity for friends and family to come together and enjoy one another's company.
There is a tea for everyone, whether it's a classic English breakfast tea with milk and two sugars, or a traditional, perfectly brewed jasmine tea. If you're looking to find your own favourite, we recommend starting with teas that are easy to brew. Flavoured blends are typically better for beginners as they handle varied temperatures, unlike pure tea. If you would like to try pure teas, less bitter blends like Formosa oolong or Ti Kwan Tin are perfect to start with. Both can handle high temperatures and longer steeping times. You can try experimenting with water types also. Tap water can make tea urky and ruin flavours, whilst distilled water can make tea too flat, typically bottled spring water will give the best results.
Teapro offer universitea courses that provide all the knowledge required to become a tea-pro. With articles that will teach you how to take great tea photos, or a course on everything you need to know about Lan Gui Ren oolong. These courses are free to read and really helpful for beginners and dedicated tea drinkers alike. 
Be sure to head over to Teapro's website and Instagram, and consider subscribing to their amazing monthly subscription boxes to start or continue your tea journey.