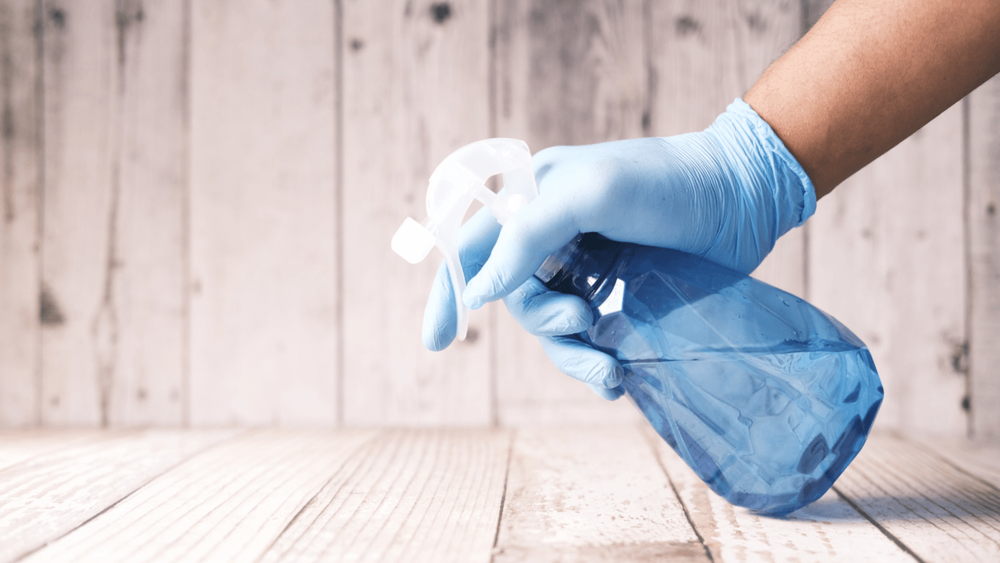 Towfiqu barbhuiya/Unsplash
Best vegan cleaning products for a sparkling clean home
Spring has sprung and we are enjoying longer days and warmer weather. You may have already started your spring cleaning with V-Land's handy spring cleaning checklist and this guide highlights some of the best vegan cleaning products for any room and budget.
Marks and Spencer
Marks and Spencer's cruelty-free cleaning range is budget-friendly and clearly labelled vegan. Their laundry liquid and fabric softener, cleaning sprays including kitchen, bathroom and antibacterial sprays and washing up liquid all smell wonderful and their packaging is recyclable.


Smol
Smol is a British company who make vegan and cruelty-free laundry capsules, dishwasher tablets, multi-purpose sprays and fabric conditioners and better yet they all come in plastic-free packaging. They offer some of the best-eco friendly cleaning products around. 
Ecover
Ecover's mission is to "lead a clean world revolution" and redefine clean for the 21st century: "Clean products, clean homes, clean values." Ecover aim to make all of their bottles from recycled plastic and use biodegradable, plant-derived substances in their products. They make eco-friendly laundry, dishwashing, household and personal care products in refillable bottles. You can buy your own large refill vegan cleaning products on their website or refills are available in Holland & Barrett and many independent health food shops.


Astonish
Astonish is a family company which offers cruelty-free and vegan cleaning products, from bathroom and kitchen cleaners to mould and mildew remover. Astonish is available in Morrisons, Asda, Home Bargains and more: to see the full list of stockists check out their website.
Wilko
For some of the best vegan cleaning products on a budget, look no further than Wilko. They sell their own range of vegan cleaning products including antibacterial, floor and glass wipes. They also sell Method cleaning products: all Method products are vegan-friendly and like many others in this list are approved as cruelty-free under the Leaping Bunny program.


Zoflora
Zoflora sell fragranced, perfumer developed, antibacterial products which kill 99.9% of bacteria, and according to Veganuary are vegan-friendly, not tested on animals. Their products are widely available in stores such as Boots, Superdrug and B&M.
The Vegan Kind
The Vegan Kind online supermarket sell several ranges of vegan and cruelty-free cleaning products including Homethings, Ecozone, Bio D, Ecoleaf: they are a one-stop-shop for the best eco-friendly cleaning products.
Now that you're ready to put on your vegan-friendly rubber gloves and start cleaning, check out the health benefits of houseplants and pick out some greenery to decorate your newly spotless home.