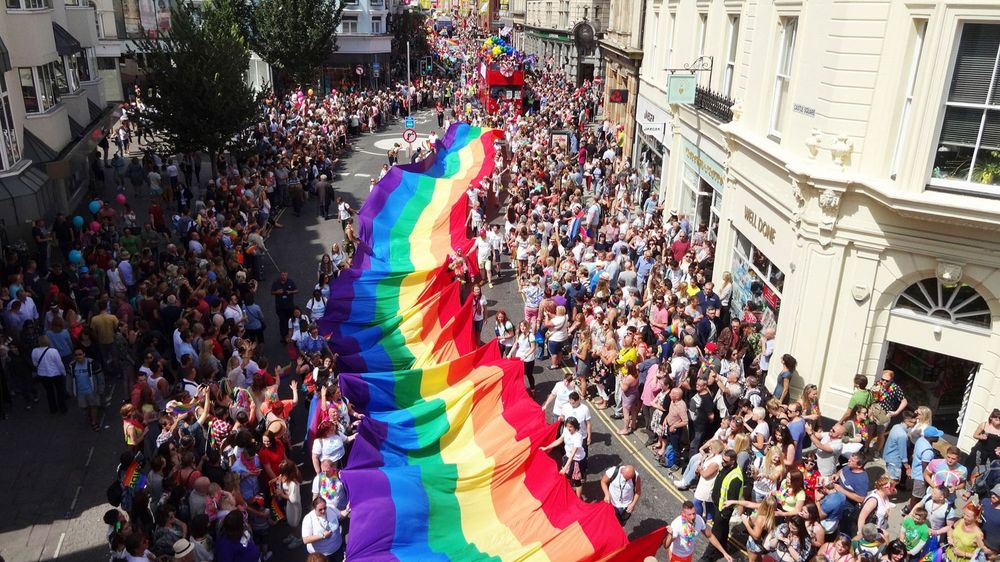 Brighton Pride
Brighton businesses supporting the LGBTQIA+ and vegan community
There's a lot to love about Brighton - the seaside, the vast range of independent businesses, the vibrancy of the city and its people who take their freedom of expression to an all-time high, and being one of the most liberal cities in the UK, Brighton has been unofficially named the Queer capital. But not only is it a mecca for the LGBTQIA+ community, it has also recently been crowned the vegan capital of the world - are you sold yet?
In honour of Pride month, we're giving a shoutout to some of our favourite businesses supporting the LGBTQIA+ and vegan community in Brighton. 
Green Kitchen
Green Kitchen is a much loved favourite in Brighton by local vegans, and was opened back in 2016 by wives Katie and Catherine through their passion for showing how easy it is to eat kindly. Best known for its small-batch, handmade meat alternatives, Green Kitchen also has an extensive menu of vegan goodies from breakfasts to toasties, pastries to burgers, even banana splits.
They are committed to supporting animals through their business, and even support the work of Retreat Animal Sanctuary through the sales of their vegan meat-alternative rashers - we love to see it! 
The Actors
Formerly known and loved as the Marlborough Pub & Theatre, The Actors pub has a long-standing connection with the LGBTQIA+ community and remains one of the most popular gay bars in Brighton, and is housed in one of Brighton's oldest venues.
Offering a range of pizzas from the likes of Pizzafaced, we love that The Actors have catered above and beyond for vegans with delicious meat + cheese alternatives including vegan nduja, chorizo and sour cream.
Holler
Holler Store is Brighton's contemporary boutique for canines - offering an exclusive collection of dog accessories, clothing and homewares, it's the perfect place to pamper your pooch. 
What began as a mutual feeling of frustration at the lack of choice and quality when it comes to finding stylish clothing and accessories for dogs, partners Cian and Ryan launched Holler in 2019 in the vibrant lanes, with an ambition of providing the most premium products from around the world.
Though not specifically vegan, we love that Holler are there to help our beloved pets look and feel as good as we do - after all, who doesn't love a pamper?
The Feminist Bookshop
The Feminist Bookshop is an independent bookshop and vegan cafe opened in 2019 by Ruth Wainwright. Seeking to create a fun and inclusive community space that supports female and non-binary writers, Ruth describes The Feminist Bookshop as a "intersectional, anti-racist, trans-inclusive and LGBTQIA+ space and we actively work with charities and organisations to ensure the safety of these communities". 
It's the perfect place to get stuck into a new book whilst enjoying a cuppa and a cake, supplied by some fabulous local independent vegan bakeries.
You won't want to miss visiting Brighton at its most vibrant time of year for Brighton Pride, happening 5th - 7th August 2022.
There are so many more vegan places to explore here in the vegan capital, why not check out our recommended brunch spots or fish and chip guide.