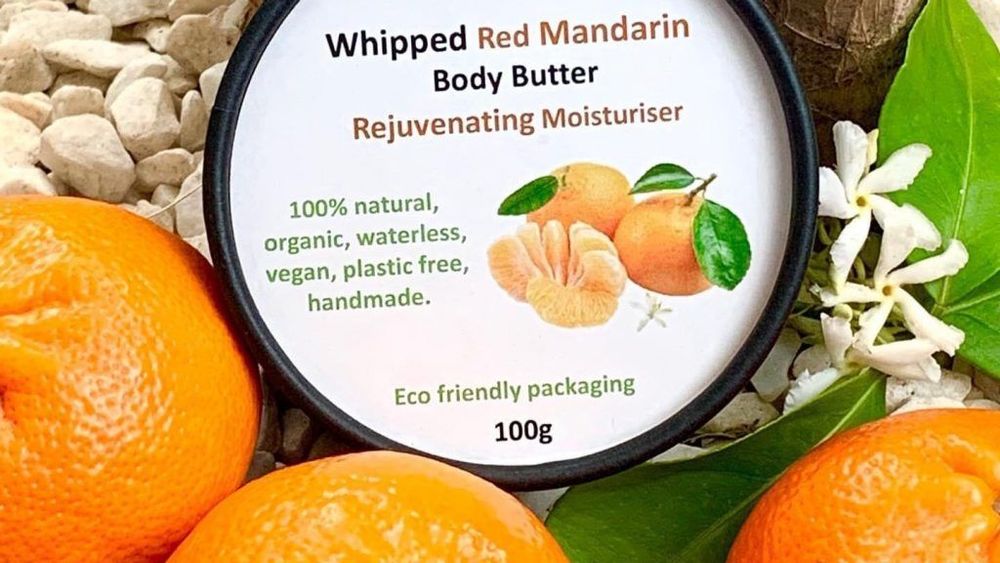 Eco Whipped Skincare
Eco Whipped: Artisan skincare
We put our bodies through so much everyday and it is our skin that takes the brunt of it, and it is the mission of Eco Whipped Skincare to restore your skin's health. Eco Whipped Skincare offers a range of all-natural organic products to keep your skin nourished and healthy.
Staying healthy isn't just about taking time to relax but also about looking after our mind and body, so Eco Whipped have created products that are designed to make self-care easy and sustainable, making dull and dry skin a thing of the past. With rejuvenating, firming and regenerating products that are 100% vegan and cruelty-free you can take care of yourself while taking care of the environment. All of their products come in eco-friendly sustainable packaging with a minimalist design that lets you know the product has nothing to hide. Each body butter has a unique scent and its own restorative and health promoting properties. 
First, we tried the Rejuvenating Whipped Moisturiser formulated to increase the natural elasticity of the skin and protect against signs of ageing. The body butter is thick and smooth and easy to apply, with a blend of oils that create a luxurious feel that stimulates cell renewal. On top of this, the addition of red mandarin essential oil creates a rich yet not overpowering scent, making for an overall luxurious experience.
Next, we went with Eco Whipped's Regenerating Body Butter designed to balance the skin's moisture making it feel smooth, firm and supple. Suitable for all skin types, this product is meant to improve skin texture and create a healthier and more youthful appearance. The earthy and floral fragrance created by the ylang ylang essential oil is soothing. With the products being made by hand and with the added bonus of being vegan and plastic free, these are a great addition to any environmentally conscious skin care routine and can be bought from independent craft sites like Etsy, Folksy and The Kind Shop, or find the Eco Whipped team on Instagram and Twitter for the latest updates, new products and special offers in store.