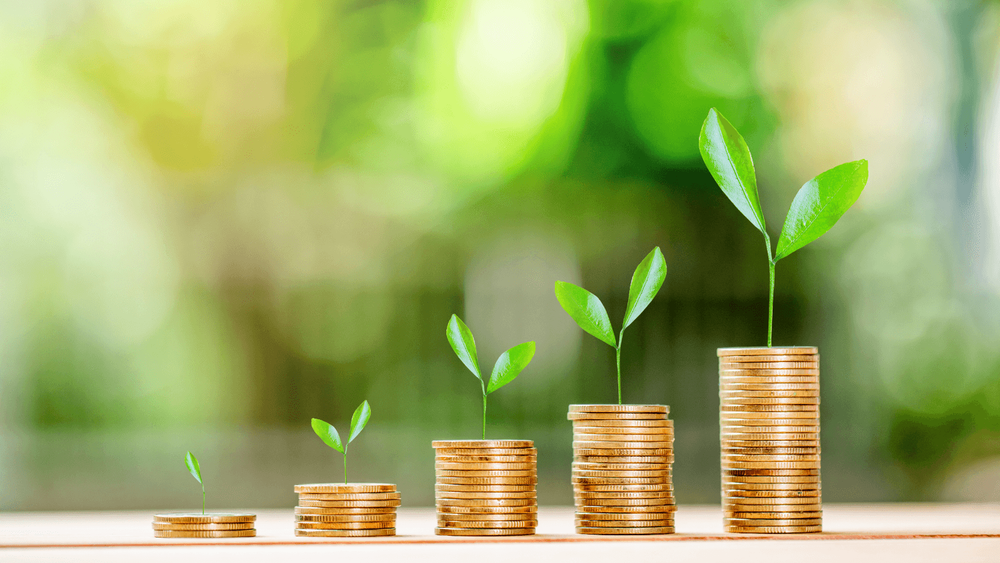 Myrainjom01/Canva Pro
Ethical banking: How to make your money make a difference
Sustainability. The hot topic on everyone's tongue. Everywhere we turn there's a marketing campaign portraying an eco-friendly brand, but is this genuine, or a ploy to gain more customers? From fast-fashion brands to fast-food chains, there are countless companies using sustainability as a marketing tool to increase sales, whilst trading in ways that are detrimental to the health of people, the environment, and the planet. One of the worst industry culprits for this, lies in finance and banking. But, what is sustainable banking? 
The Paris Agreement in 2015 called for "finance flows consistent with a pathway towards low greenhouse gas emissions and climate-resilient development." Yet, since the agreement, banks have invested over £2.7 trillion in fossil fuel companies, with high street banks such as HSBC, Barclays, Natwest, Santander, and Lloyds being some of the most prolific UK investors. The continuous funding of fossil fuels has radically progressed climate change, veering us away from the 1.5 degree rise in global temperature target, and from an ethical standpoint, causing unfathomable hardship to indigenous peoples and developing countries and wiping out animals - both wild and captive - across the globe.
One of the most impactful ways to reduce climate change impacts is to transition towards a green economy, and for this to happen, we need to cease the financing of fossil fuels as quickly as possible. And whilst the UK government continues to hand out billions to corporate banks and invests £165 million in the first coal mine in the UK in over thirty years, hope is not lost, as there is something that we, the people, can do, to shift the scale back in our planet's favour, by removing our money from the worst offending banks and switching to green ones. If enough people were to switch to sustainable banking, the positive change could be momentous. And, to help make the transition towards ethical banking a stress-free one, we've compiled a list of the top four eco-friendly banks in the UK:
Triodos 
Triodos offers transparent and sustainable banking, and was voted 'Best Ethical Financial Provider' and 'Best Investment Provider' at the British Bank Awards 2022. The bank was nominated in five categories overall, including 'Best Current Account Provider' and 'Best British Bank'. Triodos focuses on 'making money work for positive change' and offers a range of services, including current accounts, investments, and savings.
Bevis Watts, chief executive of Triodos Bank UK, says: "Sustainability is central to Triodos Bank's mission and how we've built our products and services with a focus on these values over the past 25 years. The mission of the bank has at its core quality of life, human dignity and the environment."
*Triodos is an app-only bank furthering their status in eco-friendly banking, but this may be a disadvantage for vulnerable individuals that may require face-to-face services. 
Co-operative Bank
The Co-operative Bank has branches nationwide and has been proclaimed 'beyond carbon neutral' since 2007, the bank has been zero-waste since 2020 and their Ethical Policy has a zero tolerance policy on fossil fuels, animal testing and GMOs whilst offering a range of current accounts, credit cards, mortgages, investments, savings and insurance.
Co-op says: "We support small businesses and organisations whose activities promote a healthy environment and we seek to minimise our impact on the environment. We support international efforts to tackle climate change, and we do not provide banking services to customers that conflict with our commitments."
Monzo
Monzo, another app-only based bank, is on a mission to become net-zero by 2030, and shares their carbon footprint annually, along with being fully transparent in their investments, and committing to a zero-tolerance on financing the fossil fuel, tobacco and arms trades. Monzo offers a range of current accounts, investments, loans and savings.
Monzo says: "At Monzo we've built a branchless, digital bank with a relatively low carbon footprint. Our mission is to make money work for everyone, and it's our responsibility to ensure that at the very least we do no damage to the environment and we want to hold ourselves to a standard that we can all be proud of."
Starling
Starling is another app-only bank and has been paperless from its launch, and was the first bank to make their cards from recyclable plastic. The bank's commitments include being carbon neutral by 2030 and investing in projects like woodland creation, ocean-protection and peat preservation schemes. Starling offers current accounts, savings, business accounts and loans.
Anne Boden, founder and CEO of Starling Bank says: "Climate change is one of the biggest challenges that we face globally, and Starling is 100% committed to playing its part in the fight against it, not just in the lead up to 2030, but starting right away. This is urgent and we know that our customers expect no less from us."
Additional banks and building societies that are making positive changes to local communities and the environment include Nationwide, The Charity Bank and Ecology Building Society.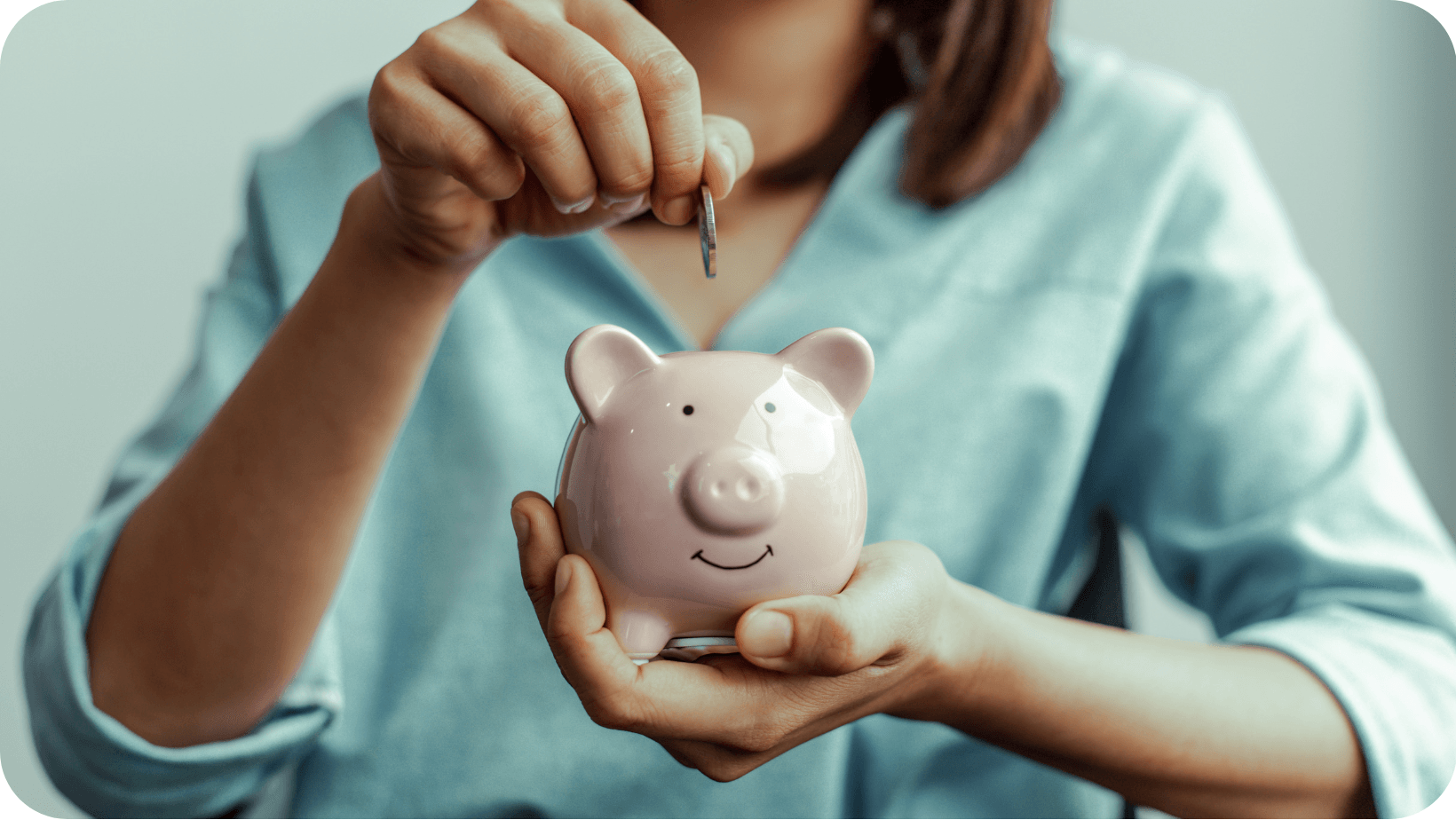 89Stocker/Canva Pro
Is switching to an eco-friendly bank difficult?
Switching your current account to a new bank is now a stress-free, simple process, thanks to the Current Account Switch Service (CASS). All it takes is a phone call, or if using online banking or an app, a few clicks of a button. 
But what about vegan banking? I hear you ask. Unfortunately, we're yet to find a bank that is vegan, but, after recently watching Netflix's The Bank of Dave, the true story of a man on a mission to help his local community by opening his own bank branch, the possibility of a vegan bank launching could be in the foreseeable future too.
In the meantime, are you wondering how to lower your carbon footprint other than eco-friendly banks? With spring fast approaching perhaps participate in No Mow May, or check out our everyday solution to plastic pollution by making Ecobricks.