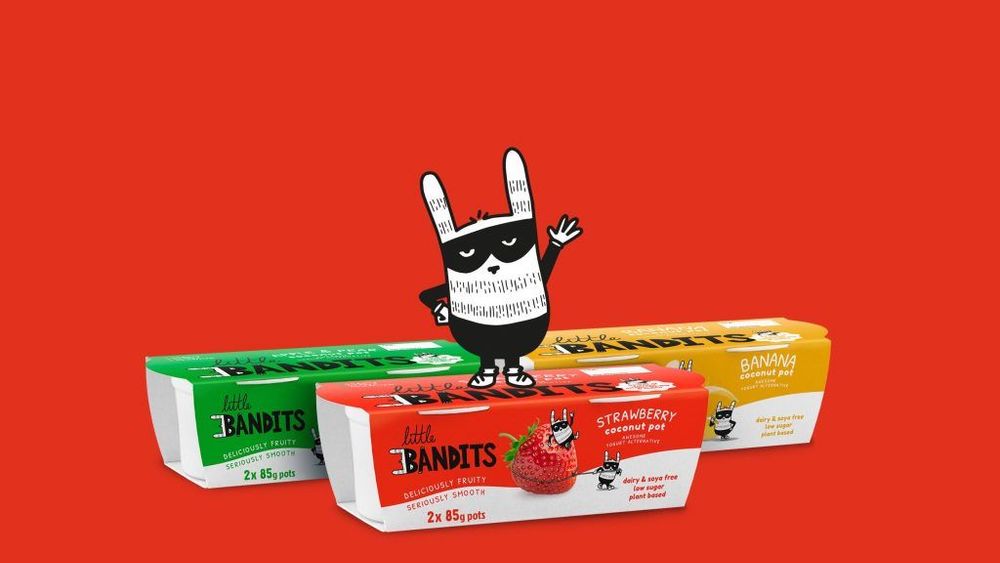 Little Bandits
Free from vegan yoghurts with all the fun for your Little Bandits
Finding reliable brands that offer free from, healthy and delicious food is a struggle for many families with food allergy sufferers, and making meals or snacks from scratch just isn't a convenient option in our busy, modern world. Founded by Jess Harris with a determination to make sure her son, Jonah, didn't have to miss out on all the fun and mischief of being a kid just because of his diet: Little Bandits was born through a passion to share this journey with other families to make their lives just a little bit easier too. 
Little Bandits created a delicious range of vegan yoghurts that are free from the top 14 allergens, to ensure families have convenient cupboard staples that are worry free and filled with good ingredients. They currently have 3 flavours in the range, including Strawberry, Apple & Pear and Banana, all made with a base of coconut cream giving that extra hint of exotic flavour. Little Bandits have really covered all bases, ensuring their products are vegan, contain sources of calcium, vitamin D2, B12 and iodine, they're free from additives and preservatives, and always with low sugar. 
But free from doesn't mean missing out on flavour - these yoghurts have all the classic flavours to enjoy, and are the perfect snack or treat for little ones. We absolutely adore their fun and mischievous brand - the Little Bandit mascot is always there to help guide little ones through their diet, and to have fun with it. This also helps children to understand what goes into the food they're eating and where the sources come from - read more about how a recent study suggests children feel about eating animals.
Little Bandits yoghurt is available to shop directly through their website, as well as participating Asda stores. There are tons of helpful resources, advice and recipes on their site to help families navigate the challenges of living with allergies, so be sure to check them out!
If you're interested in reading more about how nutrition impacts our health, check out our articles about mushrooms and whether health and veganism are necessarily related.