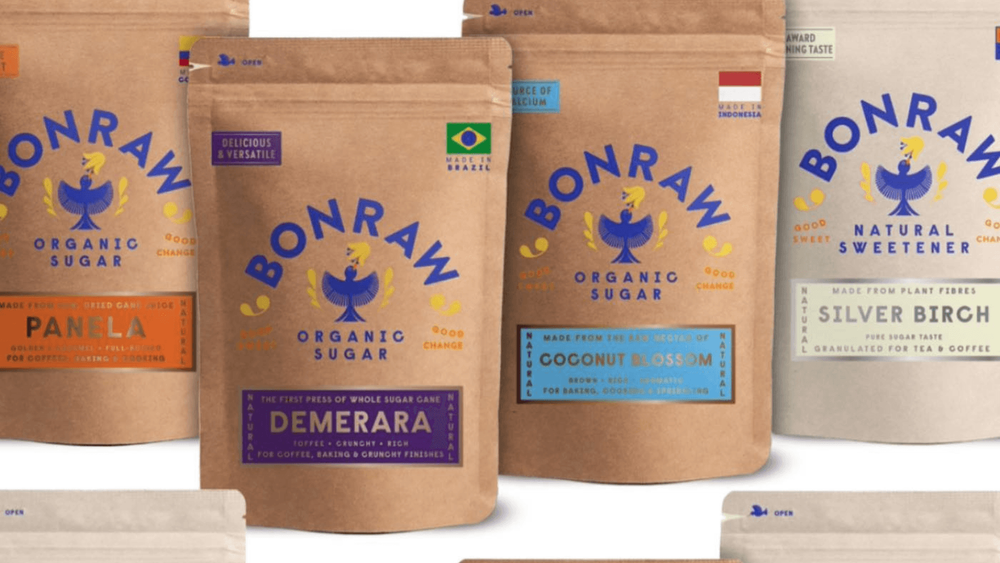 Bonraw
Go sweet as nature intended with Bonraw's organic sugars
Sugar. A food we are advised to avoid where possible or to only indulge in as a treat. Until recently, a guilt-free sugar fix was seemingly unattainable. But thanks to our friends over at Bonraw, those of us with an insatiable sweet tooth can now enjoy a selection of organic sugars and natural sweeteners ideal for getting creative in the kitchen and satisfying any cravings.
The team at Bonraw are creators of sugar with a difference, their slogan Good Sweet - For Good Change is rooted in ethical, versatile solutions to sate any, and all, sweet-seeking needs. Bonraw focuses on choices to feel good about, with organic sugars and plant-based, sugar-free sweeteners, sourced ethically to strengthen communities, and protect the planet. 
Their product range includes Organic Coconut Blossom Sugar, Natural Sweetener Silver Birch Icing, Organic Fine Maple Sugar, Natural Sweetener Silver Birch Caster, Organic Demerara Sugar and Organic Panela Sugar. All Bonraw products are organically grown, ethically sourced from local communities and derived in a way that is in line with nature, ensuring to only take what is needed and giving back where they can too.
Bonraw sugars are ideal for cooking, baking and adding to your favourite beverage, but if you're not sure where to start with these unique sugar options, try these fantastic in-house recipes that go down a treat. 
A V-Land favourite is their raw chocolate fudge and blended baked oats or for the bakers amongst us, add Bonraw products to our melt-in-your-mouth chocolate cake or apple creme.