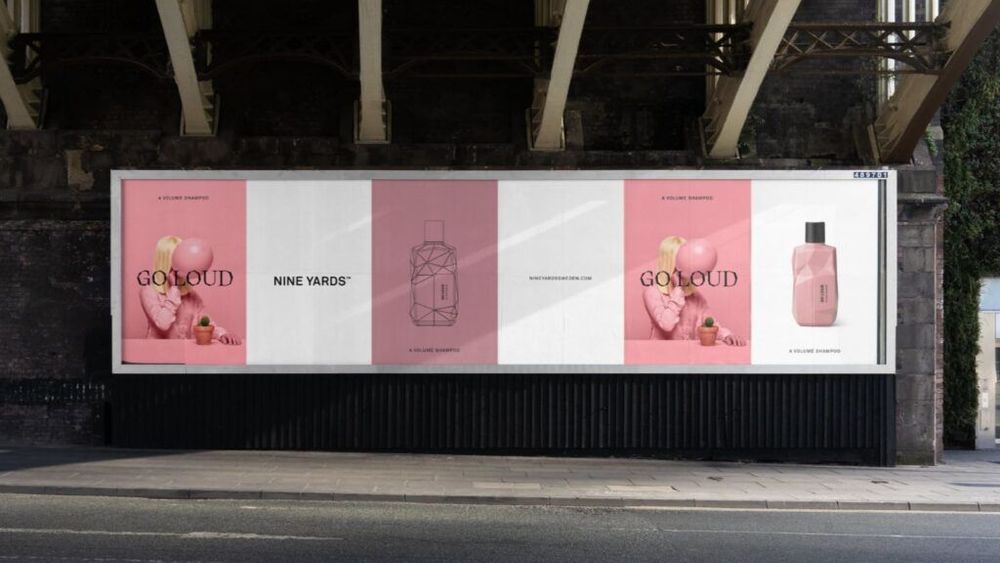 Nine Yards
Going the whole Nine Yards
Nine Yards are a premium Swedish haircare brand. After 5 years of tests and samples, they have refined their range and now offer a selection of products that are perfectly balanced between natural ingredients and functionality. Their products are created for professional settings with careful consideration to optimise their use.
For a lot of people, our hair plays a significant role in how we express ourselves. At the heart of Nine Yards is the idea that if we worry less about fitting in, we can do more that stands out. Their products help to look after our hair no matter if it's curly, frizzy, wavy or platinum bleached blonde. 
It may seem superficial, but our hair can really affect our mood, from a compliment on your haircut to a boost in confidence after styling your hair just right. Genetics play a huge role in our hair, the colour, the texture or its thickness. Styling your hair can be a way to embrace your culture and to express yourself. We found that Nine Yards has an amazing range of products for all hair types.
The first thing you notice on Nine Yards' website is their geometric and colourful packaging. You can just imagine how great their bottles would look in your bathroom. They have a great range of professional, salon-ready products from styling to treatments. 
Maintaining bleached hair can be a real struggle. Without a great routine, it can become dull, dry, brassy and anything in between. We tried out Nine Yards' Silver Lining _ Silver Shampoo and True Cool _ Silver Conditioner and we can say that they worked out an absolute treat. It seemed to give brassy looking hair life again. We would definitely recommend considering this for your routine if you have bleached hair.
As well as their many shampoos and conditioners, their styling products are amazing too! After a long day working, we used their dry shampoo to revitalise our hair, which made it look as fresh as if just out of the shower. The anti-frizz cream also helped to tame unruly hair. 
If you're looking to spice up your hair routine, or just try something new, you should definitely check out Nine Yards' website and Instagram and take a look for yourself.