How vegan friendly investments are changing industries
It's safe to say that there are a lot more vegan products out there than there were ten, or even five years ago. Vegans now have so much to choose from when it comes to what they eat, wear and use. In many parts of the world, being a vegan is just as easy as being non-vegan, as you can use the same supermarkets, visit the same restaurants and shop at the same stores. But where has this all come from? 
While veganism has grown rapidly in the past decade, quadrupling in the UK between 2014 to 2019, this rise doesn't always directly increase the number of vegan products that become available. It's the rising rate of vegan investments that truly change industries for the better when it comes to veganism. 
Here are just a few industries that have been radically changed by this investment:
Food
Food is at the heart of veganism and is what most people associate with being vegan. Refusing to consume animal products is, arguably, the biggest change that someone going vegan will make. For this reason, it's important to have access to vegan products and options, especially for new vegans that are still transitioning from a more "traditional" diet. Thanks to investment into vegan businesses and the vegan market, there is so much more available now than ever before. 
Whether that's start-up businesses that create great vegan friendly food and snacks, or existing food companies that have branched out in order to attract a new target audience, there is so much more on supermarket shelves now. From meat alternatives and plant-based milks to fruits and vegetables that became well known thanks to the vegan movement, like jackfruit, businesses have put much more money into this side of the food industry. In fact, according to Food Manufacture, "global investment in alternative proteins jumped to $5bn (£3.73bn) in 2021, up 60% from the amount raised from private capital last year."
Some of the most notable vegan investments into food have been:
• 2021 being labelled a "record year" for investment into meat alternatives, increasing the number of options available for those looking to avoid meat.
• The rise in the number of plant-based milks, like potato milk launching at another popular UK supermarket as sales increase.
• A growth in vegan friendly supermarket aisles and brands across the UK.
Thanks to this change, more people have been exposed to the vegan movement than previous decades and this may play a significant part in the growing number of vegans year-on-year.
Fashion
Fashion often comes after food when people consider what it means to go vegan. Products such as leather, wool, down, fur and silk would not be possible without the use (and abuse) of animals. It's for this reason that vegans don't purchase these products.
Before the rise in veganism, those looking to avoid these products often chose to buy clothing made of polyester or cotton. While the latter is still a popular option for people trying to keep animal products out of their wardrobe, the former is becoming less popular with the dangers surrounding microplastics making headlines over the past few years.
With recent investment into the fashion industry though, vegans have more choice than ever and can choose from a wide range of vegan leathers, bamboo clothing and much more when shopping for clothes.
A few of the most noteworthy vegan investments into fashion have been:
• Further investment for luxury fashions brands into products like vegan leather. This rapid rise led to a Vogue article in 2020 commenting on the change.
• More companies than ever offering clothes made from bamboo, drawing away from non-vegan products like wool.
• A 24% increase in faux fur products in 2019, helping lead to a decline in the purchase of real fur products.
Products like vegan leather have become so similar to the real thing that many brands are choosing to forgo animal-based leather completely. Actress and lifelong vegan Mayim Bialik referenced the unbelievably realistic faux leather clothing options that are available in a 2019 video. 
She said, "I sometimes feel weird wearing imitation leather because I wonder if people think it's real leather… I'm like; it's vegan!"
Products like vegan leather becoming both increasingly common and higher-quality is only possible through continued investment. A great example of this is with a brand like Ecovative, who create great vegan leathers using an agricultural byproduct, receiving $60 million last year through a round of funding.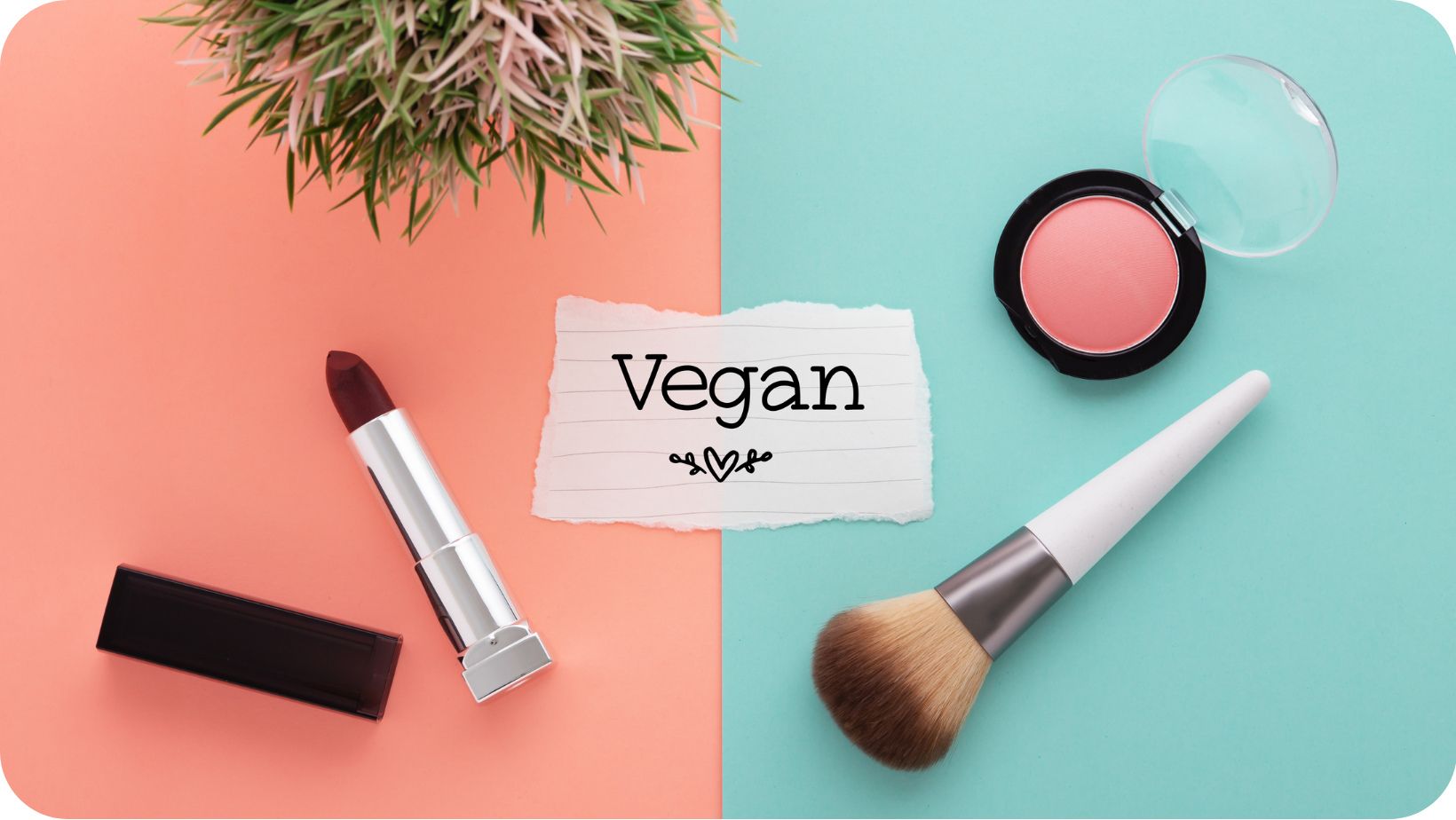 GiveItATry via CanvaPro
Cosmetics
If you feel that you're starting to hear the word "vegan" or "plant based" in cosmetics advertisements much more, it's not just you. The cosmetic industry, which was once seen as one of the worst for animal rights, is making a huge change thanks to investment. Cosmetic companies all over the world are investing money into more vegan friendly practices. From no longer testing their products on animals to making sure that their ingredients are 100% vegan, the cosmetics shelves have changed drastically in the last few years. 
Vegans can now purchase all the creature comforts that they may want and know that they are staying in line with their vegan lifestyle. From washing their hair to brushing their teeth, vegan cosmetic products are now abundant on supermarket shelves and, unlike the food industry, is quickly becoming the majority.
In fact, a recent study found that almost all shoppers want more vegan verified cosmetics and toiletries. Many cosmetic companies are acknowledging this demand and making investments into becoming more vegan friendly. In fact, popular brands such as budget friendly skincare company The Ordinary pride themselves on being a completely vegan company.
So many cosmetic companies have invested into a more vegan friendly way of working, including: 
• Nivea created a section on their website full of vegan skincare products.
• Simple promising to only make vegan friendly products going forward.
• Garnier investing in their "vegan formulas'' that allows them to create great cosmetic products like shampoo without needing to use animal products.
It's not just established vegan brands that are doing well though, new cosmetic companies that are vegan friendly are still receiving investment, with Hanna Sillitoe receiving £60k on BBC's Dragons' Den.
Investment is vital if any change on a societal level is desired. Without investment, new businesses and products can not be created, meaning that the general public are not made aware of an alternative to the current business they are buying into. As more companies invest in the idea of veganism, going vegan in the modern world will become easier. It's not just companies that can invest in these products though, each time you purchase a vegan alternative for something, you're telling businesses what you want to see more of and also what you want to see less of. 
Vegans can invest in a better future by simply just voting with their pound and giving back to these businesses who consider them. Looking for vegan friendly products to try? Give these vegan and cruelty free cosmetics a try.