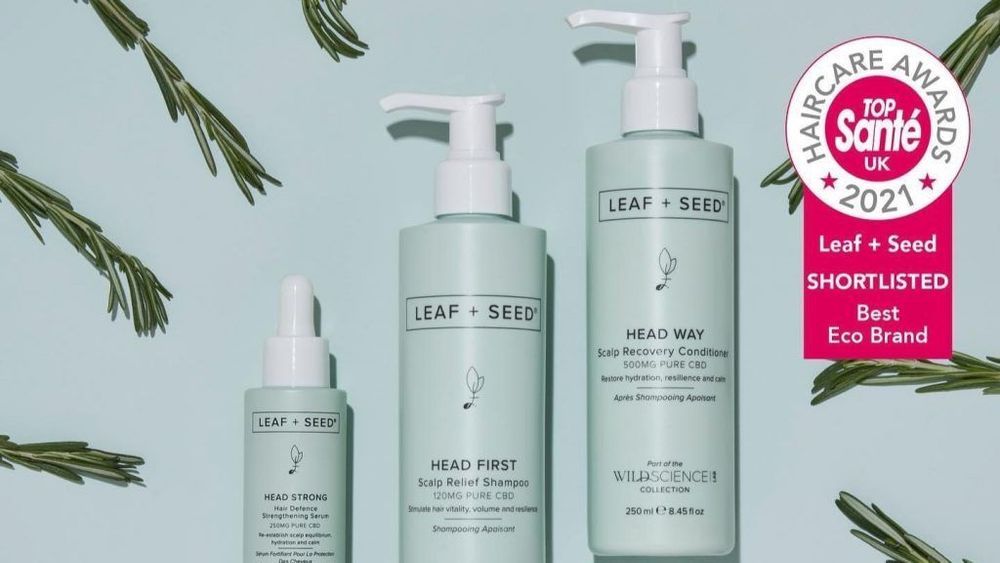 Wild Science Lab
Leaf + Seed: Kind beauty from Wild Science Lab
I have seborrheic dermatitis. Don't worry I'm not going to be starting a GoFundMe page or anything - it's not debilitating, but, as someone that suffers with this annoying scalp condition quite severely, it is exceptionally frustrating, uncomfortable, and if I'm being completely honest, it's not the most appealing to look at either. What makes this worse, is that it doesn't just affect my scalp, I also have it around my nose, my eyebrows, and inside my ears.
This affects a lot of my day to day activities and going out and about. It also affects my work as my current occupation is in customer services, and it makes me feel uncomfortable and embarrassed when I'm speaking with people.
So what is dermatitis? Dermatitis is a red, itchy, inflamed skin complaint; 'seborrhoeic' means that the rash affects greasy (sebaceous) skin zones such as the face, chest and scalp. Seborrhoeic dermatitis is quite common and many people don't even know they have it (lucky for them), a milder form is commonly known as dandruff which is reported to affect almost half of all adults, and is more common in males than females. The more intense variation that I suffer from, can lead to scaly, irritated, and sometimes infected skin.
Very little alleviates the problem. There are shampoos available but they aren't vegan or cruelty-free, and I am yet to find any that are eco-aware. That is, until now. I was thrilled to learn of an eco-friendly health and beauty range taking the market by storm; Wild Science, and I couldn't wait to try some of their products which are all certified by The Vegan Society. Due to my skin condition, I tried the Leaf + Seed Scalp Relief Shampoo and Leaf + Seed Scalp Recovery Conditioner.
I am pleased to share that Wild Science shampoo and conditioner is by far the best shampoo and conditioner I've used. The active ingredient in this product is CBD oil, which is one of over one hundred chemical compounds found in cannabis, many of which have healing and/or medicinal qualities.
The superpowers that CBD oil encapsulates within this particular product include:
• Improves scalp strength and health
• Less hair breakage
• Stimulates hair growth and hair regrowth
• Reduces hair loss
• Reduces scalp itchiness
• Boosts blood circulation to the scalp
• Nourishes and strengthens
• Reduces dry scalp
• Reduces risk of scalp infections
Other active ingredients include; hemp seed oil, grapefruit oil, aloe vera, coconut oil, avocado oil, magnolia oil, mandarin red oil, benzoin, and gardenia absolute. All of these ingredients are organically sourced, naturally derived, and the products are sulphate, paraben and silicone-free, not a nasty in sight! Wild Science products also come in recyclable packaging.
As I started using the Leaf + Seed Scalp Relief Shampoo and Conditioner, I found that it did precisely that. It genuinely began to relieve me of my irritation and scaling, and on top of those benefits, my hair became softer too, it shone and made my hair look lighter in shade. And, I am pleased to share, it has stayed that way for the last month! This is a minor miracle and I will definitely continue to use this product, it is amazing.
Wild Science Lab is a company that believes in kind beauty; they believe we shouldn't have to compromise on our values in order to achieve the skin and hair results we want, and the team here at V-Land agree. Our kind of people and definitely our kind of product.