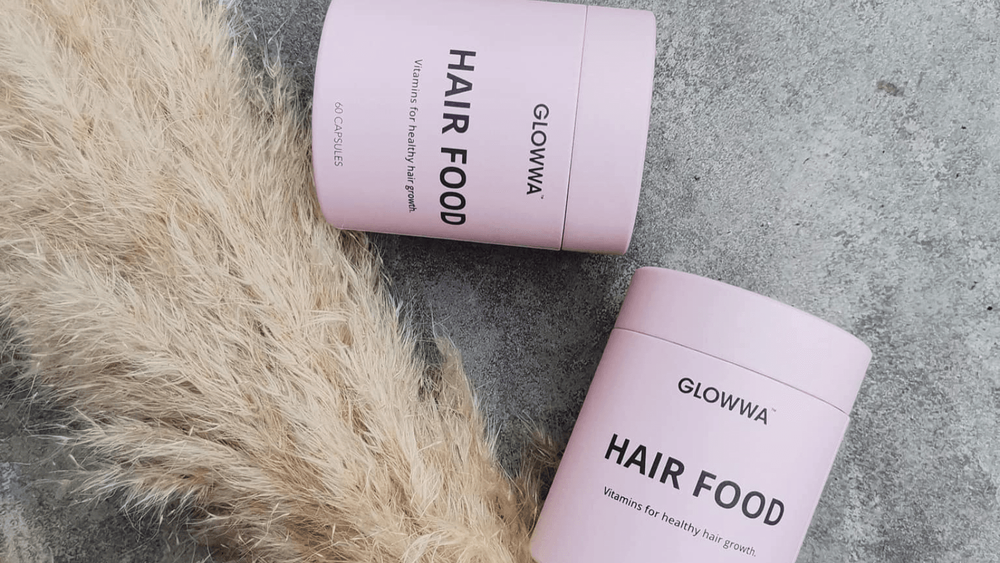 Glowwa
Let your hair grow with Glowwa's vegan hair supplement
Looking after your hair can take more than just choosing the right shampoo and following the right hair care routine. In fact, all it could take to get great hair is a little bit of self-care. The health of our hair is impacted by a number of things like the food we eat and our lifestyle choices. Vegan hair supplement brand Glowwa has created an award-winning supplement: Hair Food that naturally supports healthy hair growth, helping to make changes from the inside out. 
Glowwa is a cruelty-free vegan brand that has developed Hair Food designed to show results as early as twelve weeks after starting use. With every purchase made Glowwa will plant a tree in order to create a more sustainable business and support action against climate change. Unlike other hair supplements, Glowwa is free from talc, titanium dioxide, bulking agents and fillers. Hair Food improves the condition of hair, increases shine and reduces shedding and should be taken on a daily basis - the results of which speak for themselves. 
Here at V-Land we received some of Glowwa's hair food which has been scientifically created with natural and plant-based ingredients including Biotin, B12, Zinc, L-Lysine, MSM, Niacin, B5, B6, Vitamin C and Coconut Water. On top of this the product also promotes other health benefits like stronger nails and clearer skin, and we loved the results of using these products, as do many other customers as seen in their Glowwa hair food reviews.
Glowwa products can be purchased worldwide online or you can find a stockist for in-person purchases. All Hair Food comes in sleek pink recyclable packaging (Glowwa is a 100% plastic-free brand) that would make a great addition to anyone's daily self-care routine. Products are available as either a single pot of sixty capsules, a three-month supply or up to a six-month supply depending on your needs and preference.
Whilst embarking on a new or improved vegan hair and beauty care routine now's the perfect time to take a moment to indulge in some more self-love and check out some other health and beauty products we've tried! Have a favourite vegan hair brand you'd like us to review? Reach out on Instagram or Twitter, we'd love to hear from you!