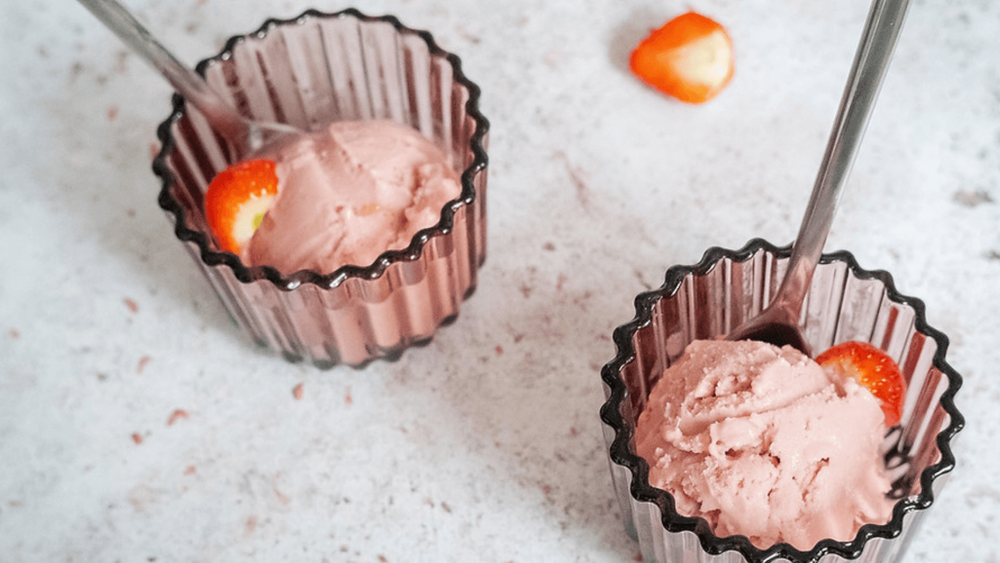 Mama Dolce
Mama Dolce: Luxury, free from ice cream
It's summer time here in the UK, and us Brits will do anything for an ice cream when it's over 15°C. But for those of us with more specific dietary requirements, whether it be vegan or allergy sufferers, we're often left behind when it comes to finding free from ice cream that feels a bit more luxurious. 
Mama Dolce recognised the value in making sure everyone is able to experience the magic of sharing food, so that people with allergies could enjoy the same desert as their family and friends again. We had the absolute pleasure of trying their entire range of free from ice cream, including; Banana & Lime, Chocolate Indulgence, Coconilla, Mango, Raspberry and Strawberry, and we can't recommend them enough! 
With a base of coconut milk in all of their recipes, we loved how creamy the texture was - it certainly feels like a luxury ice cream, unlike many vegan sorbets that are often the only option on the market. Every flavour was incredible in its own way, but we particularly loved the Banana & Lime, which has such a unique and zingy taste, along with Coconilla giving that extra hit of exotic creamy coconut. Mama Dolce have diligently created their recipes to be free from the six main allergens found in ice cream: dairy, nuts, eggs, soya, wheat and gluten, ensuring each batch is quality checked and tested before it makes its way to customers.
But Mama Dolce doesn't just make outrageously delicious ice cream, they also pour their values into every pot. Providing opportunities for young people with low socio-economic backgrounds, promoting a sustainable way of living by giving people access to tasty plant-based treats, sourcing suppliers through fair trade and sustainability and they are also palm oil free - all without compromising on taste. 
We love to see brands like Mama Dolce paving the way to create more dietary inclusive, eco-conscious products that are a delight for our taste buds.
Want to hear more about some of our favourite free from brands? Check out Little Bandits free from yoghurts. And be sure to stay protected from the sun this summer with our top 5 recommendations for cruelty free sun cream.