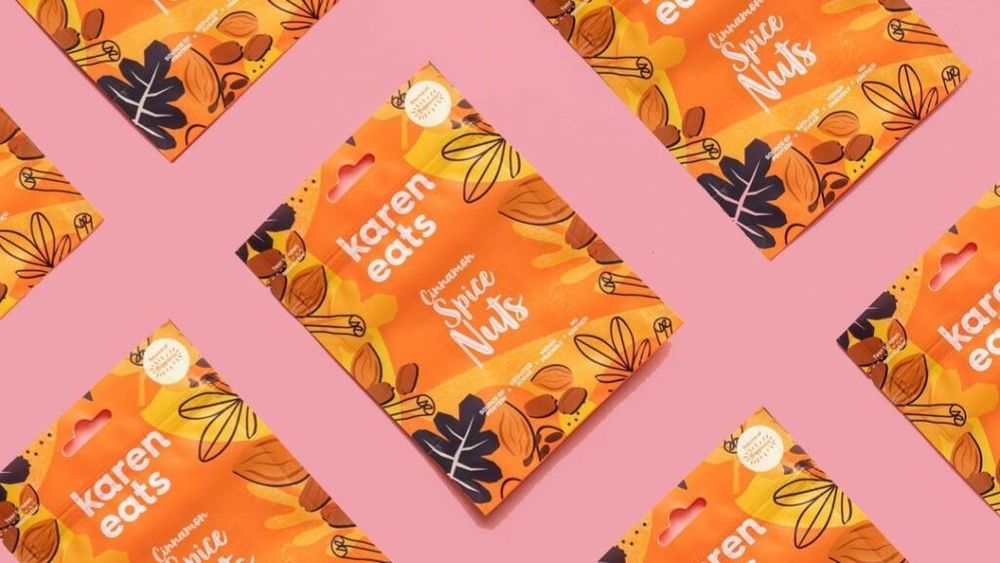 Karen Eats
Nuts about Karen Eats
In winter there's absolutely nothing better than cuddling under the duvet while binge-watching the latest hit series. But what's missing? Snacks!
You can't go wrong with the locally produced Karen Eats range of full-flavoured nuts. They are nutritious, vegan and taste just the right amount of naughty. It's a perfect snack to treat yourself to.
The Karen Eats brand was invented while Karen, owner and developer, was working as an analyst in the corporate industry. However, her passion has always been food. As a self-confessed serial snacker, Karen was always scanning the aisles for new and innovative products which offered healthier alternatives to the traditional snack. The nuts themselves were developed at home in Karen's kitchen which gave her full control over what goes into her products.
Karen Eats offers two flavours to choose from and both are moreish and delicious. Sweet N Heat are almonds and cashews with a soft sweet subtlety and leaves your tongue tingling with the perfect balance of heat. Cinnamon Spice are almonds and pecans which conjure up the feelings of warm hugs in autumn and winter. Both are perfect as the weather here gets colder and the dark afternoons and nights are longer. Personally, I can't wait to see what other flavours she develops next.
Karen Eats nuts come in 65g packages and are made from all-natural ingredients. They are low in sugar, and can thus be enjoyed as a treat or in moderation. As an added bonus, all the packaging is recyclable!
You can buy them at their shop where if you buy now, you'll receive a 30% Veganuary 2022 discount and free shipping on any order over £25. Alternatively, they're available from The Vegan Kind Supermarket.
All of the above make Karen Eats our recommended go-to healthy comfort snack.