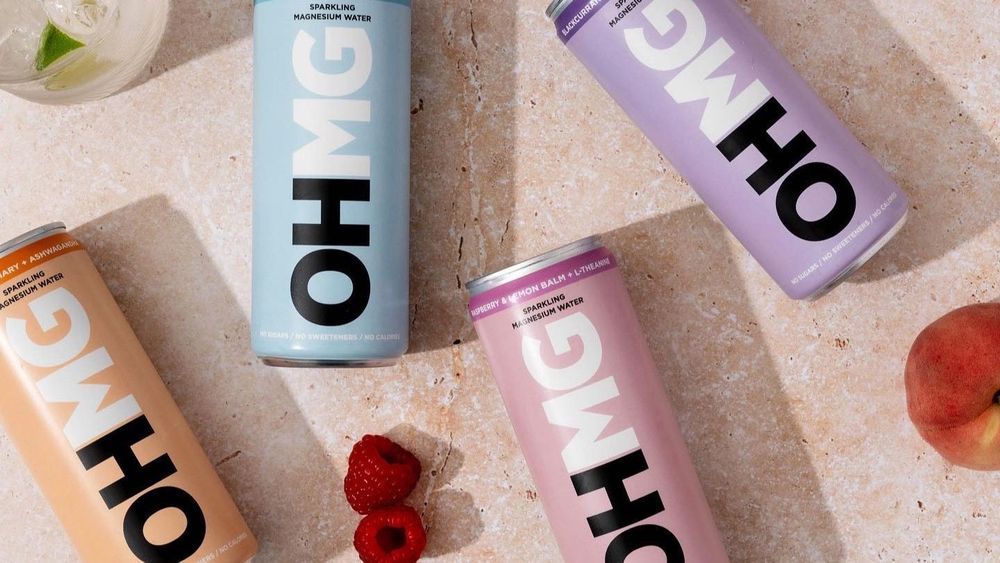 OHMG Water
OHMG's Magnesium Water offers a refreshing new take
With the demand for easy and quick food increasing in the 00's with life becoming busier and more stressful the need for mass-farming increased. However, this led to a sacrifice in nutritional quality. Now in the 20s we're facing more than ever, with pandemics, global warming and social media constantly in our faces. On top of this, a paper published in the 2000's found that an alarming amount of macro and micronutrients had depleted by up to 70% in all food groups. 
This study found that magnesium, one of the most abundant minerals in the human body, was one of the most depleted in our food. This is important as we can only get this from our diet. The irony of the situation is that the reason our food has less magnesium is due to increased stress and high demand of products, yet magnesium is known as the anti-stress mineral.
It was from this discovery that the founders of OHMG began to sell a magnesium supplement which received a lot of positive feedback. The next step was to make the product more accessible and appealing to a wider range of people. It was from here that OHMG Water was created, combining magnesium with water to create a range of enjoyable drinks. 
Amazingly these drinks are available in a variety of flavours and have a variety of health benefits including easing anxiety, helping you sleep and helping with metabolism. While being good for your body they are also good for the planet, made from high quality ingredients and packaged in environmentally friendly materials, and therefore don't contribute to plastic pollution.
OHMG Water has a variety of flavours to choose from including Blackcurrant and Echinacea, Peach & Rosemary, Raspberry & Lemon Balm, as well as Sparkling Magnesium Water. These flavours are available to buy individually or as part of a variety pack from their website, Amazon, Well Easy, Planet Organic and Harrods. 
Trying to get in your vitamins and minerals on a vegan diet? Take a look at our articles on Bubbl & Co's effervescent vegan vitamins and Sunshiine Health Vitamins.