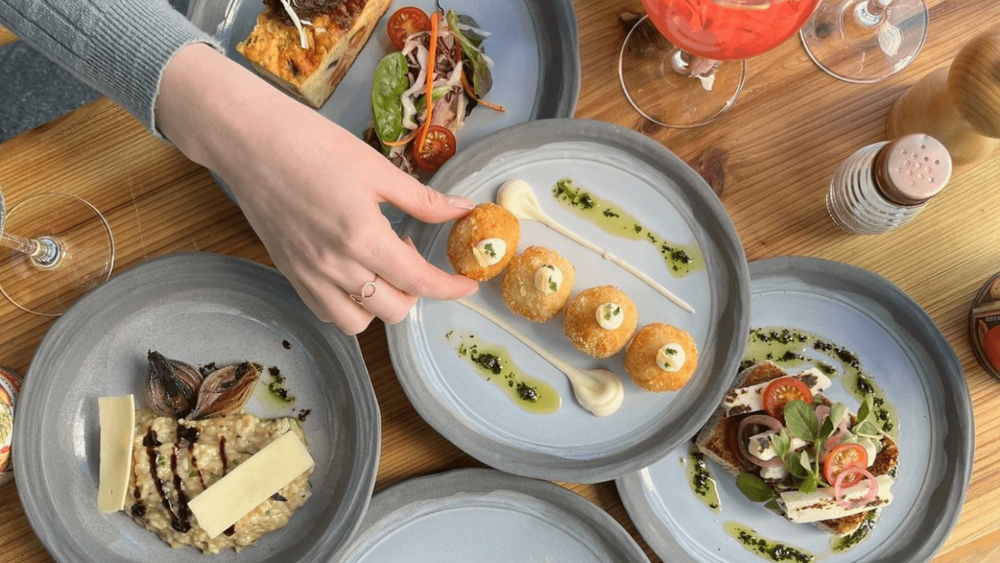 Open Kitchen
Open Kitchen: Opening their hearts to the Mancunian community
Open Kitchen Manchester are an ethical, sustainable, vegan friendly cafe and catering company leading a food revolution from Manchester's People's History Museum.
Their mission is to eliminate food waste, intercepting unsold but perfectly fresh and delicious food that would otherwise be disposed of. From imperfect or 'wonky' fruit and vegetables to over-produced items, damaged packaging and items being past their best before dates, there are so many reasons that perfectly good food is wasted.
They only use sustainable foods, which means that they source fresh, organic, seasonal, local ingredients. Any ingredients that Open Kitchen use, they source from companies who share their ethical and environmental values and provide fairtrade certified products.
Open Kitchen were keen to tell us all about their Bird & Wild coffee. "The UK's leading Shade Grown & Bird Friendly certified coffee." What's shade grown coffee? You can find out all about that and bird friendly coffee here. Not only does Bird & Wild coffee help to preserve and rehabilitate tropical forests but they donate 6% of sales to the RSPB Wildlife Charity. It can be tricky to find a really tasty, strong coffee, but our soya cappuccino was just that. Soya, oat and almond milk are always available, along with any other plant-based milks that Open Kitchen have intercepted, so additional options vary.
We ordered a bowl of porridge, which was exactly what we needed on a cold morning. The creamy porridge was paired with a generous helping of seasonal berries. The breakfast menu also included vegan friendly buttered toast and apple, almond and cinnamon granola with yogurt. Their vegan breakfast special was a mixed bean patty with tomato chutney on a roll. We also noted that there was a vegan option ready to go, vegan cheese and truffle subs with a side salad. 
Open Kitchen are a not-for-profit enterprise, working on a pay-it-forward basis. Their income helps them to support people in the local community who are struggling with food insecurity by delivering food and supplies to food banks and temporary accommodation.
Open Kitchen have also partnered with Southway Housing, a social housing provider, to open Minehead Community Cafe in Old Moat near Withington. Also serving as a shop for local people, stocking affordable, ethically sourced essentials.
Open Kitchen at the People's History Museum is open from 08:00-16:00 Monday - Thursday, and 10:00-16:00 on Saturday and Sunday.
Minehead Community Cafe by Open Kitchen is open 09:30-15:00 Monday - Friday and 09:30-16:00 Saturday and Sunday.
For more information on catering check out their website. You can also follow them on Instagram.