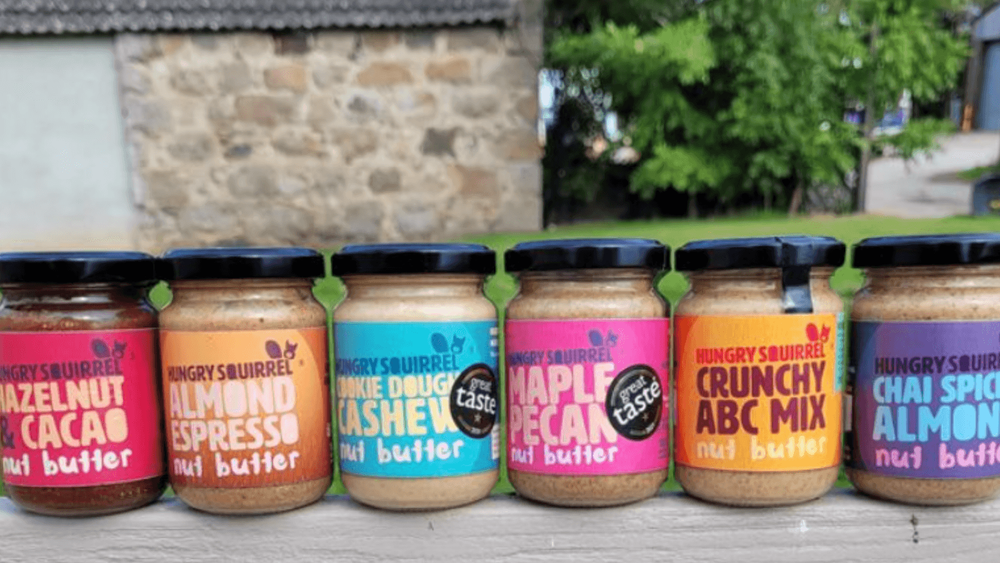 Hungry Squirrel
Peanut butter lover? You'll love Hungry Squirrel nut butters
Vegan living comes with a few staples. Hummus. Wholegrains. And, a personal favourite of ours in the V Land UK hub: peanut butter. Filled with healthy(ish) calories, peanuts are a great source of dietary fibre and provide a wide range of essential nutrients, including several B group vitamins, vitamin E, minerals such as iron, zinc, potassium and magnesium, and antioxidant compounds such as flavonoids. All that, and as an added bonus, it tastes delicious. Whether on toast, in a sandwich or used in baking, peanut butter is an essential to stock in the cupboard all year round.
As our love for peanut butter has grown, so has our desire for alternative nut butters. From chocolate hazelnut spread to cashew butter and more, it seems there isn't a nut out there that can't be transformed into a delicious nut butter to enjoy. But what is nut butter? Quite simply, any nut that has been ground into a spread or paste to slather luxuriously on your base of choice. And, much to our appreciation, Hungry Squirrel have perfected this down to a delectable range of delicious nut butters for fellow nut connoisseurs to scoff and enjoy.
The Hungry Squirrel team produce unique artisan nut butters with the aim of making healthy options that are different to those found on supermarket shelves, packed with flavour to get your taste buds tingling and your desire for nut butter recipes brainstorming.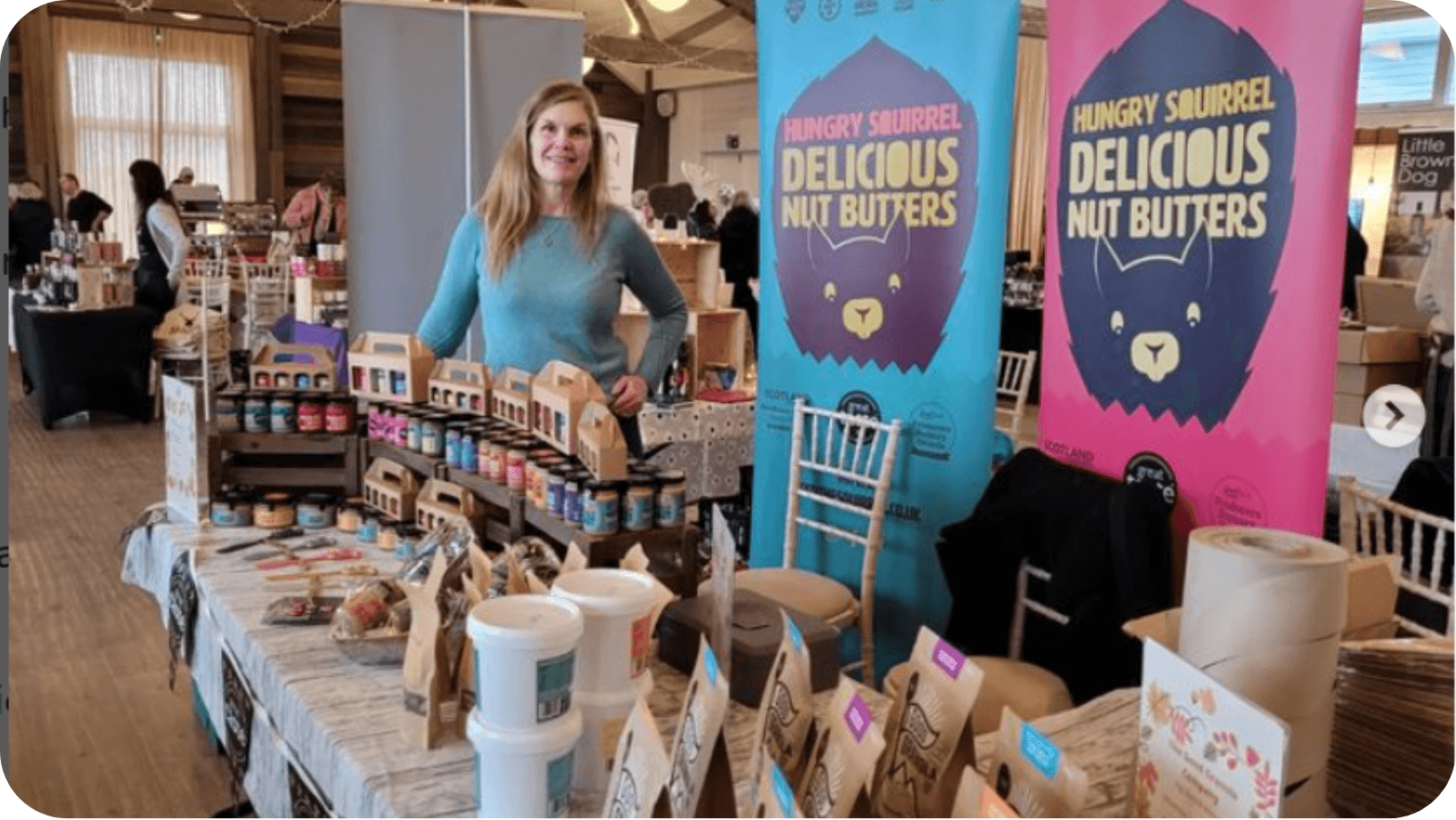 Hungry Squirrel
All of the Hungry Squirrel range is vegan, refined sugar free, contains no palm oil, and is naturally gluten-free too. Included in the range of unique flavours is: Absolutely Almond, Almond Espresso, Chai Spiced Almond, Crunchy ABC Mix, Cookie Dough Cashew, Hazelnut & Cacao, Maple Pecan, Positively Peanut, Royal Raspberry and Smooth ABC Mix. Their online store also stocks granola, roasted nuts, gift cards and more.
There is something for everyone, whether you're craving savoury or sweet, and whilst all of the above go amazing on a rice cake or slice of toast, we thoroughly recommend checking out the Hungry Squirrel recipe section; they have cracked one of the ultimate cookie dough recipes in our humble opinion with this truly morish Chocolate Cookie Dough Cheesecake, and the Vegan Peanut Butter Fudge goes down a treat in a packed lunch box or as an on-the-go treat too. We also adore the Cookie Dough Cashew nut butter for baking, we made an absolutely divine biscoff brownie and cookie crunch cake which now has a firm place in our cookie dough recipes list.
Along with creating deliciously morish nut butters, Hungry Squirrel will always have a place in our heart (and cupboards!), as the Scottish based company promotes an adopt a squirrel mission, encouraging people to help tackle the declining rate of native red squirrels in Scotland. If you adopt a squirrel, you will receive an eco-friendly information pack with goodies galore, and the knowledge that you're helping an endangered species to survive and hopefully thrive again once more. For more information please visit the Scottish Wildlife Trust.
If you're looking for more vegan staples to add to the shopping list, check out 8 cupboard staples everyone should have, and our recipe section to get experimenting.