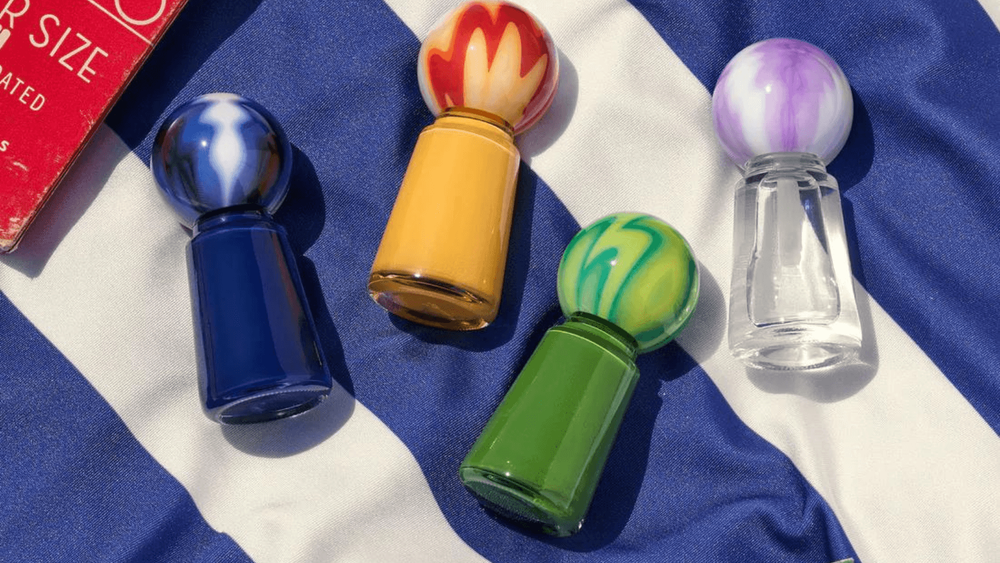 Pleasing
'Pleasing' to our senses: Harry Styles' vegan make up
Harry Styles has taken the world by storm since being introduced to us during his X Factor and One Direction days in the early 2010s. Since the band broke up in 2015, Styles has become a fashion icon, a vocal activist for the LGTBQIA+ community, and an advocate for social injustice issues. Watching his musical success grow, Styles has gone on to release three solo albums of his own. His highly anticipated album, Harry's House has been the fastest-selling record this year and has been nominated for the prestigious Mercury Prize.
In November 2021, Harry Styles introduced us to his vegan, gender-free, cruelty-free make up and apparel brand, Pleasing. The line contains an array of nail polishes and facial skincare products. Equipped with the catchphrase, find your pleasing as a message of self-empowerment and a motion to throwing out toxic masculinity, Harry Styles' make up line shatters gender norms and promotes creativity with his approach to self-expression. 
Since launching the vegan make up and apparel brand, the products have been praised by beauty gurus and highly regarded for their carefully thought-out innovative products. The items include imaginative tag names and fun, vibrant colours reflecting and complementing the musician's iconic look. Each item encloses an extensive list of its ingredients and complexion health-inducing benefits. Harry Styles' make up line includes shipping materials composed of compostable and post-consumer materials and printed with soy and water-based inks. 
The facial skincare includes the pleasing pen - an eye serum containing natural lingonberry, okra and hyaluronic salt and a matte lip oil moisturising lips. The perfect polish set is introduced with dreamy tag names: inky pearl, pearly tops, granny's pink pearl and perfect pearl. Harry Styles is known for experimenting with different nail shades and is often seen with make up on a red carpet or at his shows. The polishes are plant-based, glossy or matte and come with experimental decals to add to your finished look. 
Styles' brand is a role model for other non-vegan brands to expand their products to being cruelty-free, vegan and sustainable. The likes of ELF cosmetics, One Size (Patrick Starr), and Rare Beauty (Selena Gomez), among many other lines, have followed in sustainable footsteps. Along with setting an example, there may be new possibilities down the line to expand his collection. According to an interview he did with NPR Tiny Desk concert published in 2020, Styles has said he no longer eats meat. Pleasing is a positive step in the right direction for us to look forward, shape up and learn that we can all do better to improve one day at a time.
If this has whetted your appetite for vegan beauty, you may like to read our articles about how to make vegan body scrub at home and some of our favourite hair care products.