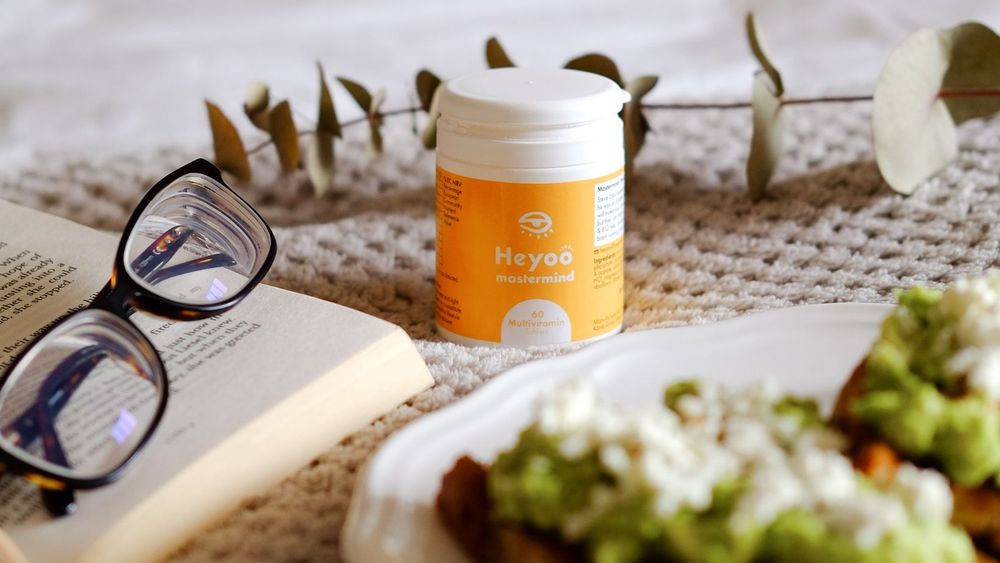 Heyoo
Say Heyoo to the new you: No-nonsense vegan vitamins
In our modern world, people care more about their health and wellbeing than ever before and are also constantly on the go - so the need for easy-peasy, no hassle products that do all the hard work for us are appreciated. Heyoo have created their vitamin range with this in mind, recognising how an extra dose of daily vitamins can make all the difference, and making it a simple ritual that anyone can fit into their routine to help us seize the day.
We tried two products from their range; Sleepyhead, which helps to reduce daily fatigue and support your immune system, and Mastermind, a great all-rounder multivitamin that helps contribute to normal cognitive function. Whilst both are packed full of top quality vitamins, they can be absorbed in different ways, which we think is really important for ensuring we remember to take them daily. 
We love taking Mastermind as a supplement with breakfast before rushing out the door to start our day - it's a small tablet making it easy to consume and has made a significant improvement to our energy levels, and left us feeling alert for longer periods. The multivitamin includes vitamin C, B6 and vitamin B12 which is particularly important for vegans to include as part of their daily intake. 
Sleepyhead is a great option for getting a good dose of vitamin C, and comes in the form of a delicious orange flavoured effervescent tablet. This makes it a great alternative to something like squash or a fizzy drink to keep you energised throughout the day, and its portable packaging makes it really easy to take to work or on the go. 
Heyoo's products are available as a one-time purchase or as a subscription (with a discount!) which come straight to your door, so there's no more excuses for forgetting! We love Heyoo's no-nonsense attitude towards nutritional information along with their fun packaging and great quality vitamins, making it easier than ever to say Heyoo to the new you and definitely a supplement to include as a vegan shopping must-have.