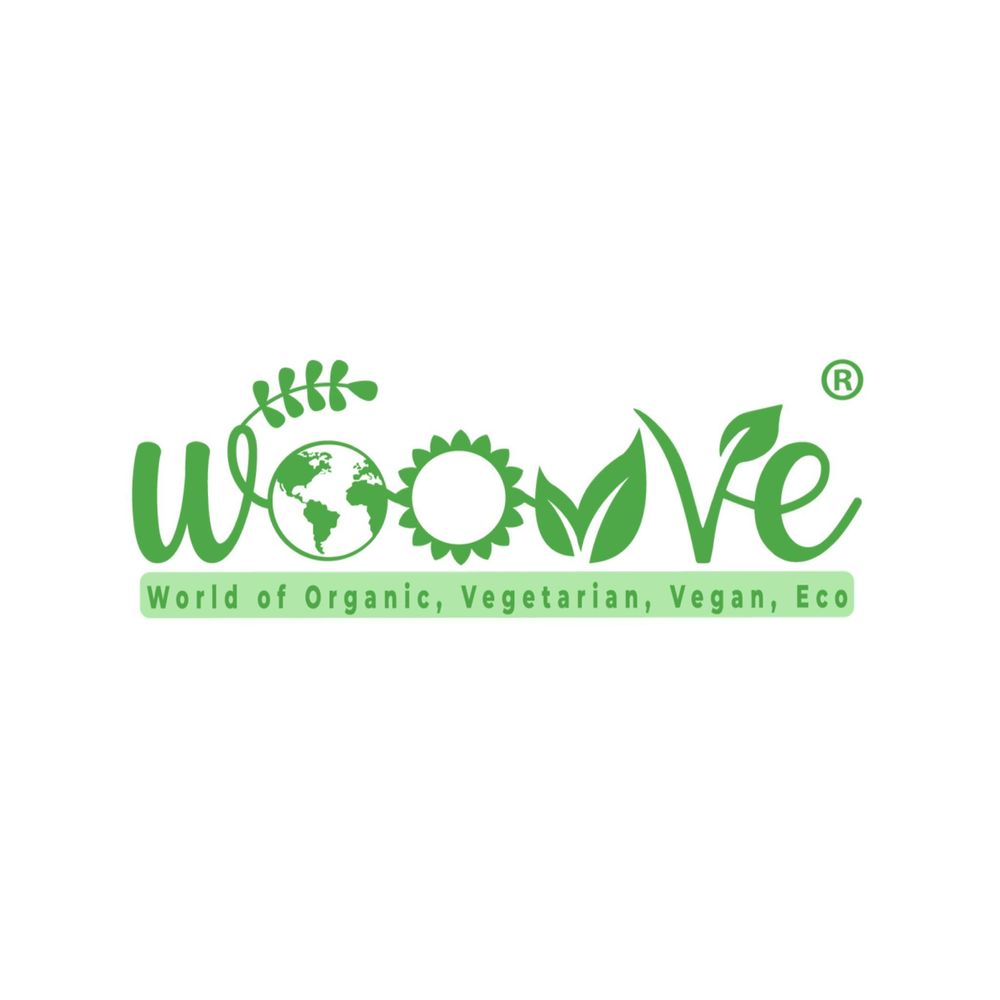 WOOVVE
The story behind WOOVVE: A vegetarian and vegan business community
Peter and Lizzie (husband and wife team) founded WOOVVE® (The World of Organic, Vegetarian, Vegan and Eco) in 2022. It all started from a deep personal journey back in 2018 when Peter was sadly diagnosed with lymphoma cancer. Peter went through intensive chemotherapy and fought hard to beat his illness, which thankfully he did.
As a result, we researched the causes of lymphoma and a lot of what we found was all about fertilisers and chemicals sprayed and added to the food we all eat. Whilst already being vegetarian, we immediately switched to an organic diet and lifestyle.
In 2020, we were blessed with our baby girl and wanted to ensure she did not encounter any nasty chemicals. We began to research where to buy organic, chemical-free baby products including the cot, bedding, clothing, car seats, nappies, washing powder etc. 
After spending hours, days, weeks, and months researching products, we had the lightbulb moment and wanted to create a website to showcase and list these products and make it easy for people to shop organically and ethically without others spending the same time trying to find them too.
Soon after WOOVVE was born! 
As we were both vegetarians, we decided to make that a baseline for our site, but we did go fully vegan for Veganuary 2022 and not looked back! 
Later that year, we launched our VIP Membership club, giving consumers discounts to brands that partner with us.
The World of Organic, Vegetarian, Vegan and Eco 
WOOVVE is a specialised directory, we only list 100% vegetarian specialist organisations, with vegan, organic and eco businesses. Everyone that lists with us must be 100% fully vegetarian as a minimum. 
WOOVVE has been designed to help vegetarians, vegans and eco-conscious individuals who want to shop ethically and organically - helping you to find and support organisations who live by the same principles and to help those organisations find customers.
We urge you to support your community and where possible choose a vegetarian and vegan business first to ensure their success. Supporting vegetarian or vegan businesses is a form of economic activism!
Why support vegetarian and vegan organisations?
We believe vegetarians are the future vegans. We showcase how easy it is to buy and live a vegan lifestyle with the brands we work with, which will hopefully encourage more individuals to choose vegan. It takes research and small changes to adopt a vegan lifestyle and at WOOVVE we are here to help you do that.
Being vegetarian in a non-vegetarian world or a vegan in a non-vegan world can make it difficult to navigate what is vegetarian or vegan. It can involve spending lots of time investigating and researching products, food, drink, restaurants, hotels, clothing etc. and can often seem like hard work.
If you spend money on a vegetarian or a vegan product from a non-vegetarian or non-vegan company, a proportion of your money may be contributing to an industry you don't wish to support. 
Whilst it is good to see vegetarian or vegan products offered by non-vegetarian companies, for most companies a vegetarian and vegan product is either just accidental or a way to capture more market share to increase profits. 
Whereas 100% vegetarian and vegan companies are helping you to shop to your true ethical values and helping their customers to make buying choices without sacrificing their ethics and values, with the money spent going back into an industry you do want to support.
Fighting climate change
We are proud to showcase eco-conscious brands that take concrete steps to reduce their environmental footprint. With WOOVVE, you can discover and buy from brands that follow sustainable methods of production, sourcing, and waste disposal.
Researchers with Loma Linda University in California found that vegans have the smallest carbon footprint, generating a 41.7 % smaller volume of greenhouse gases than meat-eaters do. If you choose to shop with our brands, you are contributing to climate change activism whether you are vegan or not!
Please visit our site, we hope you enjoy browsing our shop, join our VIP Membership club, support your community and where possible choose a vegetarian / vegan business first to ensure their success.