Too good to miss: Vegan shows to binge-watch
Looking for something to watch tonight? Look no further, we've compiled a list of the most eye-opening must-see vegan shows and documentaries for vegans and non-vegans to binge-watch. 
The Milk System looks at the billion-pound milk industry and uncovers surprising truths. Interviewing farmers, dairy owners, politicians, lobbyists, NGOs and scientists, this docufilm asks what the costs are and what the future of the milk industry will be. Not to be confused with the multi-award-winning Milked documentary which is equally jaw-dropping. Both films are available on Netflix and Waterbear and are a must-watch!
What the Health follows animal activists Kip Andersen and Keegan Kuhn as they embark on a quest to expose the inconsistencies consumers are told about what foods are healthy and why. This eye-opening docufilm expertly portrays what the food pyramid should look like, and also relays the benefits a plant-based diet has on chronic illnesses. Other health-focused vegan documentaries include Game Changers and Forks Over Knives, all are available to watch on Netflix.
Narrated by Kate Winslet, this film takes viewers on a journey around every corner of the globe, exploring the story of our ever-changing planet. Eating Our Way To Extinction is a powerful documentary delving into how our dietary lifestyles are bringing our planet to the brink of collapse, and is available to watch on Amazon Prime.
In this thought-provoking documentary, Seaspiracy director Kip Anderson lifts the veil on 'sustainability' and 'responsibly sourced' fish, uncovering the harrowing realities of the fishing industry and its devastating effects on both the ocean and marine life. Kip Andersen is also the director of the documentary Cowspiracy – another must-see film primarily focusing on the environmental effects of beef production with life-changing insights. Both docufilms are available to watch on Netflix.
Narrated by Academy Award-winning actor and vegan activist Joaquin Phoenix, Earthlings is a pivotal starting point in many people going vegan. It was the catalyst for renowned vegan activist Ed Winters and the reasoning behind his more commonly known name of Earthling Ed. Earthlings covers many of the acts humans participate in that are harmful towards our fellow earthlings, leaving no stone unturned, and we must warn, it is hard to watch. Other animal rights documentaries that highlight the treatment of animals but that are more animal agriculture focused include, Dominion, The End of Meat, Hogwood - A Modern Horror Story, The Last Pig  and Land Of Hope and Glory.
For those not fond of documentaries, a fantastic film available on Netflix is Okja, the tale of a young girl and her rescue mission to save her animal companion from slaughter. Cast includes Hollywood stars Jake Gyllenhaal, Tilda Swinton and Paul Dano. 
Our list could go on, with more enthralling vegan shows being released each year, but we thought we'd round up with three additional shows that may not be vegan, but still well worth watching.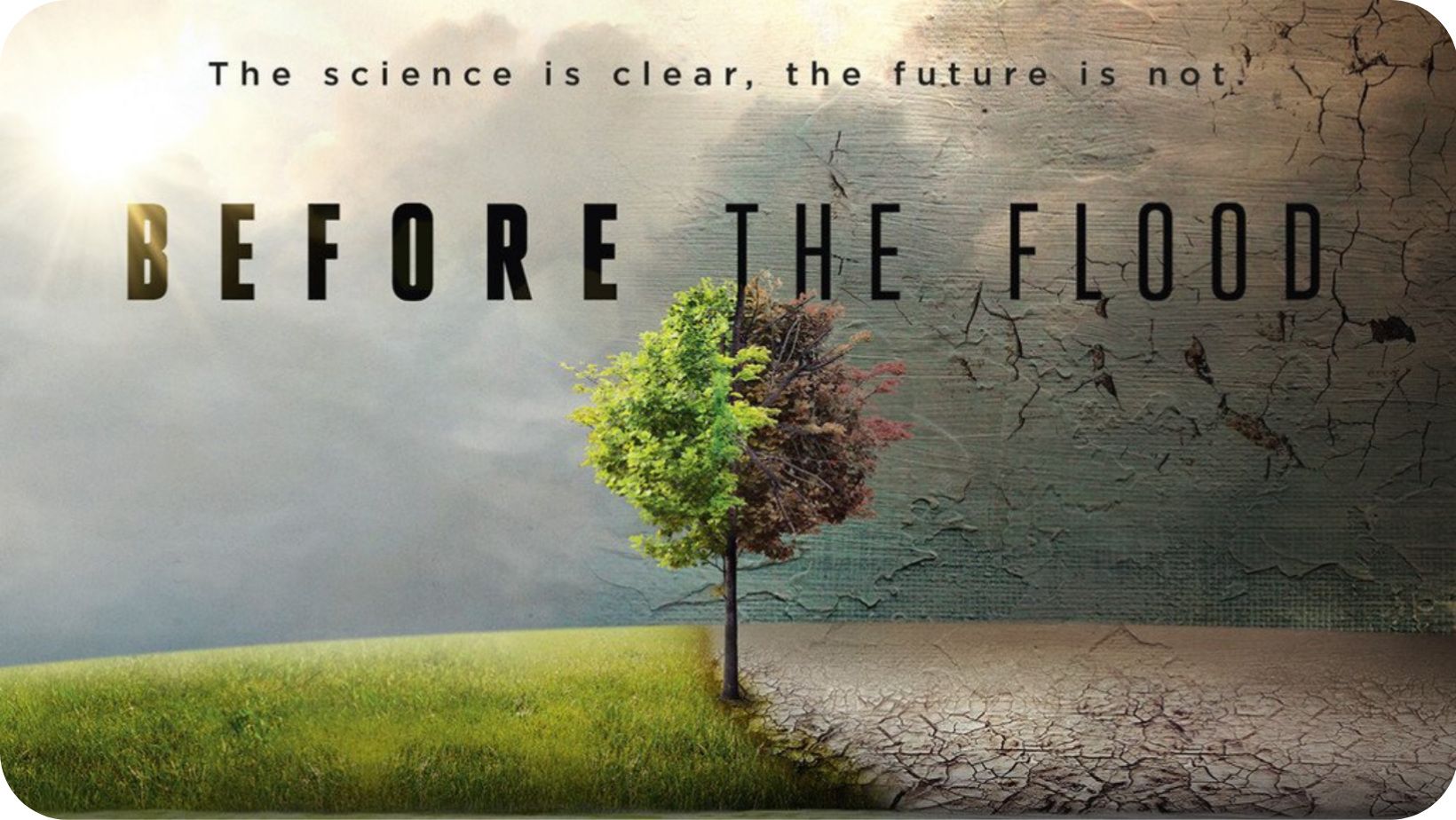 Directed by Fisher Stevens, Before The Flood multi-award-winning Hollywood actor and environmentalist Leonardo Decaprio as he looks at how climate change affects our planet and what society can do to prevent the demise of endangered species, ecosystems and native communities across the planet. Whilst it doesn't focus heavily on animal agriculture as a main contributor, it highlights many human activities that urgently need to change if we're to avert the truly cataclysmic turn of events heading our way if we continue on our current path. Available to watch on Netflix and the Disney Channel.
Narrated by vegan Woody Harrelson, this documentary discusses regenerative agriculture, a movement that looks to rebalance our world, turn back climate change, feed the world, avert the biodiversity crisis, and replenish the planet's water supplies. Kiss The Ground is available to watch on Netflix.
This eight-part series takes Zac Effron around the world exploring nature, living sustainability, and green energy. Along the way it is peppered with other activities you'd expect from a travel show. For the most part it is light entertainment, but does touch on important issues and is a lighter watch, not as heavy as some other environmental docuseries. Available to watch on Netflix.
Morgan Spurlock goes on a quest to eat McDonald's for thirty days, for breakfast, lunch and dinner and the effects are truly horrifying, accurately showing how fast food can affect our health. Super Size Me explores the physical and psychological changes that occur during the month-long challenge and is a stark reminder not to overindulge in junk food.
Have we missed your favourite vegan show from our list? Share it with us on Instagram or Twitter we'd love to hear from you!