Klimato
UK's seasonal fruit and veg to keep you nourished this summer
Summer is here and what better way to do some good for the climate than by eating sustainably. You can do this by consuming the UK's seasonal fruit and veg grown in open-fields rather than buying local produce that is not in season and grown in heated glasshouses that consume a lot of energy. 
We've used The Vegetarian Society's seasonal UK grown produce guide when writing this article.
July 
July is full of nutritious and delicious fruits and vegetables:
Aubergine, beetroot, blackberries, blackcurrants, blueberries, broad beans, broccoli, carrots, cauliflower, cherries, chicory, chillies, courgettes, cucumber, gooseberries, greengages, fennel, French beans, garlic, kohlrabi, loganberries, new potatoes, onions, peas, potatoes, radishes, raspberries, redcurrants, rhubarb, rocket, runner beans, samphire, spring onions, strawberries, summer squash, sweetheart cabbage, Swiss chard, tomatoes, turnips and watercress.
July is also a great time to forage. Of course you must forage responsibly: only pick what you are 100% certain of (there are lookalikes so be careful), only pick in legal areas, avoid rare species, don't uproot plants and only pick what you need in order to protect biodiversity. 
In July you can forage:
• Bilberries: available from July to September, you can eat them raw but they taste even better when made into jams or in a pie, tart or crumble.
• Wild strawberries: available from May to August, they are superior in taste to the commercial strawberry and so incredibly sweet.
Here is a seasonal recipe for you to try: Vegan Parmigiana.
August 
August fruit and vegetables are exactly the same as above besides these exceptions: 
Damsons, greengages, leeks, lettuce, mangetout, marrow, mushrooms, parsnips, peppers, plums, pumpkin, sweetcorn, white cabbage.
In August you can forage:
• Elderberry: available in August to October. Make sure to cook them well as some varieties are toxic when raw. You can make syrup to combat colds, jams or tarts. 
• Blackberries: available from late July to September, be ready to wear gloves and trousers so that you don't get scratched! You can use them to make jams, crumbles or liqueurs.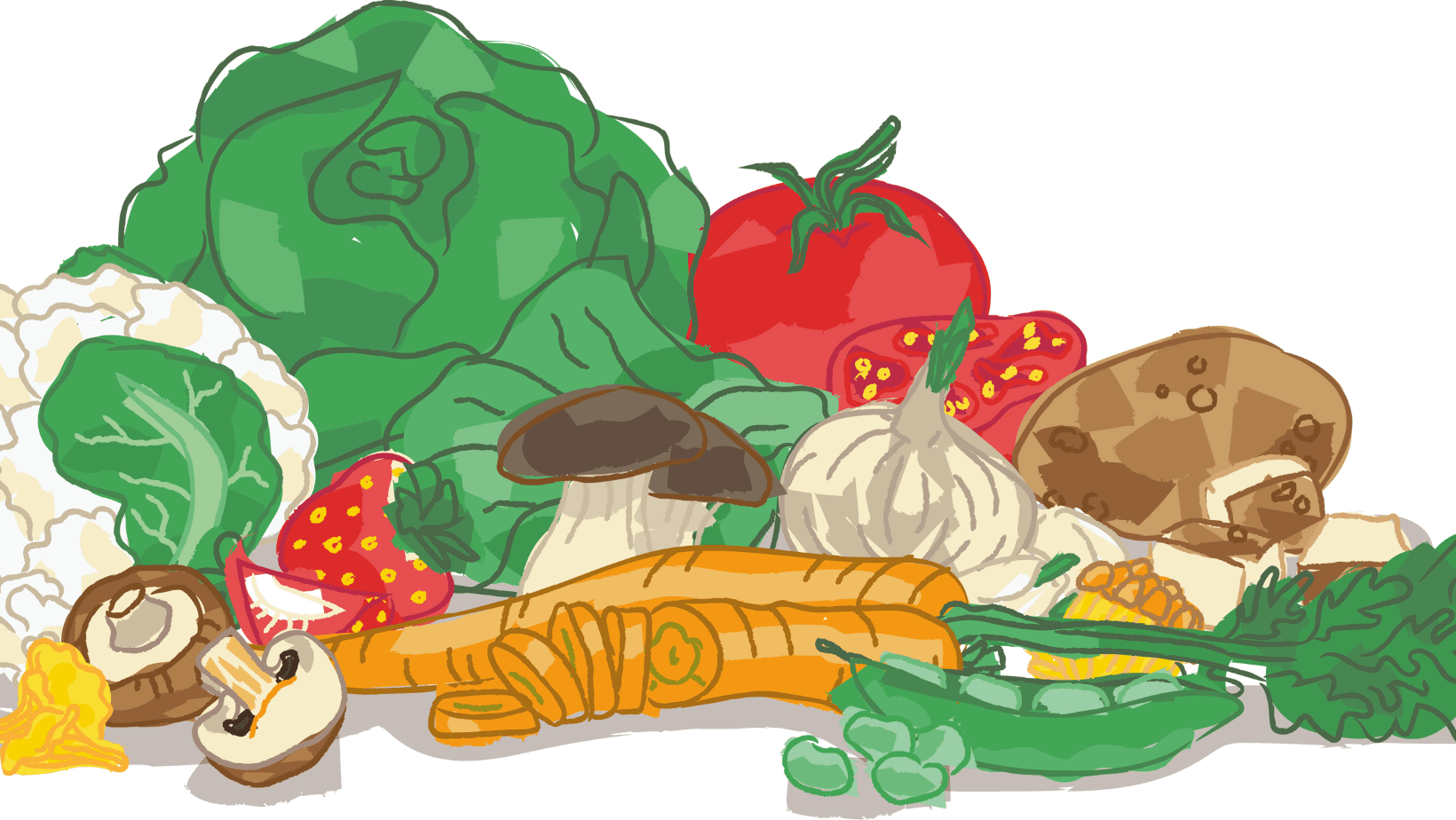 September
Apart from the same as above, in September you can also find:
Brussels sprouts, butternut squash, celery, kale, pears, red cabbage and spinach.
You can also forage:
• Sloes: tradition says to pick them after the first frost (because the skin cracks and the juices are released) but you can pick them in September and freeze them to mimic this. You can use them to make sloe gin, a staple to drink during the autumn.
• Crab Apple - ripe in late September and October, these are perfect to make into jellies, sauces or juices. 
• Hazelnut: available September and October. You can make hazelnut butter or munch on them in their raw form. 
Here is another seasonal recipe you may like to try: Thai Butternut Squash & Leek Curry 
Hopefully we've inspired you to get out there and forage sustainably from mother nature or instead to buy from your local farmers market some sustainable products in season. Seasonality is more climate friendly than local, so bear this in mind next time you shop! 
Klimato is a start-up with the mission to reduce the climate impact from food by helping restaurants calculate, communicate and report the climate footprint per dish. Klimato's climate labelling guides and inspires chefs and restaurant guests to make climate-friendly choices, which coupled with a reporting function makes it easy to set goals, reduce food-related emissions and track progress to combat climate change - one meal at a time. Read more at www.klimato.co