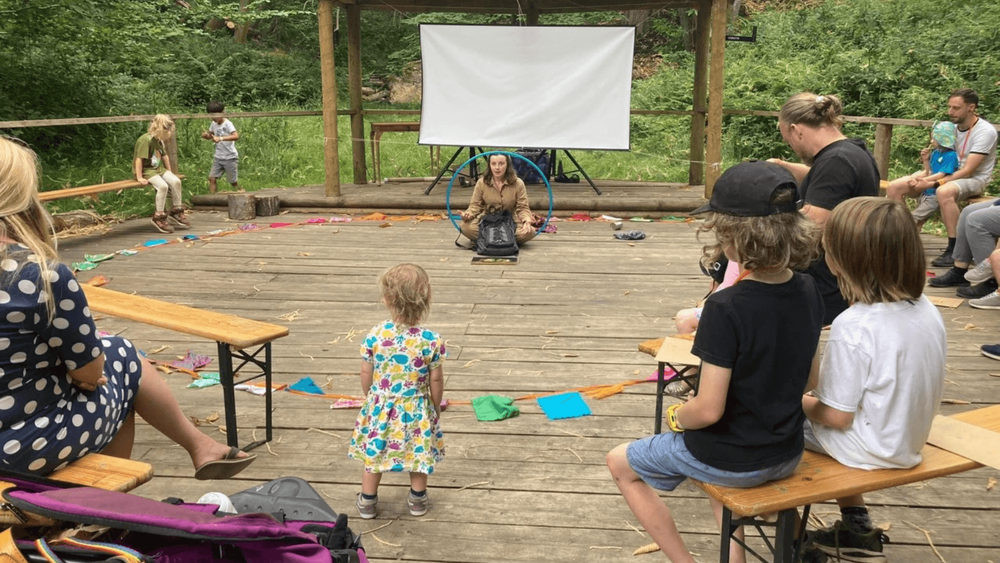 Vegan Kids Festival
Vegan Kids Festival: The ultimate vegan festival for families
Raising a family is one of the most beautiful life-affirming experiences imaginable, but that's not to say that it's all rainbows, butterflies and unicorns on a daily basis. Helping children adapt and grow is as equally challenging as it is rewarding, and raising vegan children has an extra selection of challenges and rewards to add into the mix too. Especially, when it comes to days out and excursions.
Whilst some children may enjoy school holidays with trips to the zoo or local country farm fetes, parents and guardians raising vegan children need to think outside the box when it comes to activity planning. Finding suitable activities that are both vegan-friendly and allow children the chance to make friends and socialise is quite challenging. There are only so many times you can go swimming, for forest walks and to the park, and it's vital for children's growth to interact with other children with similar interests. 
Does such a thing as a vegan children social club exist? We are pleased to share - it does!
We recently attended Vegan Kids Festival and it was such a refreshing experience. The entire event was catered to vegan families with children of all ages able to join in activities, workshops, eat delicious vegan food, camp under the stars with their loved ones and make friends. We took our families along for the weekend-long event and I even got the chance to teach a few Writing For Nature Workshops in the forest whilst we were there too, which was so much fun. We caught up with Dana Burton, founder of Vegan Kids Festival, to find out what's next for this fantastic festival. 
V-Land (V-L): Hi Dana, thanks for creating such an amazing space for vegan families to come together with their children to explore and socialise. What was the inspiration behind The Vegan Kids Festival?
Vegan Kids Festival (VKF): I wanted to create a safe space for vegan kids, often they may be the only vegan in their school, so I wanted to show them that there are lots of people just like them. Sometimes vegan kids feel they have to miss out, especially at events, where maybe they can't get that ice cream, most vegan kids I know are happy to make that sacrifice, I'm so proud of all of them, but I wanted to give them an event for them, where there are no, "no's". 
Many of the current vegan events are aimed at adults and my kids get bored. It was important to me to make this all about the kids, so they can have lots of fun while making new friends who are just like them. As a community we support each other, together we are stronger. Being able to empower the next generation of vegans and share the same sense of community with them, providing the knowledge and motivation to stand up for animals, was why this event was so important to get out there, and I'm so pleased with how it's going!
V-L: Everyone is certainly having a great time and your mission will resonate with so many people raising vegan children, the V-Land team included. How long has the event been running?
VKF: We first conceived the idea in 2018 but in 2019, the festival was cancelled due to local villagers objecting to the event, which resulted in the land owner pulling out. It was devastating, so much work had gone into the event, I was heartbroken when it got cancelled. Thankfully the experience put me off re-doing it in 2020, as we all know how that would have ended due to Covid, but with growing demand, plus all the work that had already gone into it, I decided to bring it back and I'm so glad I did. It's been an amazing weekend.
V-L: We're so glad you stuck to your mission and made the festival happen, it's been such a lovely event for all ages. Can you share with our readers some of the activities taking place this weekend?
VKF: There is so much going on from tots to teens, it was important to us that all the activities and workshops are for the children taking part in the event rather than adults, but it's been great seeing the adults getting stuck in too. We have everything from theatre, to music, an outdoor cinema, workshops, guest speakers, a silent disco, outdoor games, family yoga and more. We've also been joined by young vegan celebrities Omari McQueen and Freya Cox which went down really well.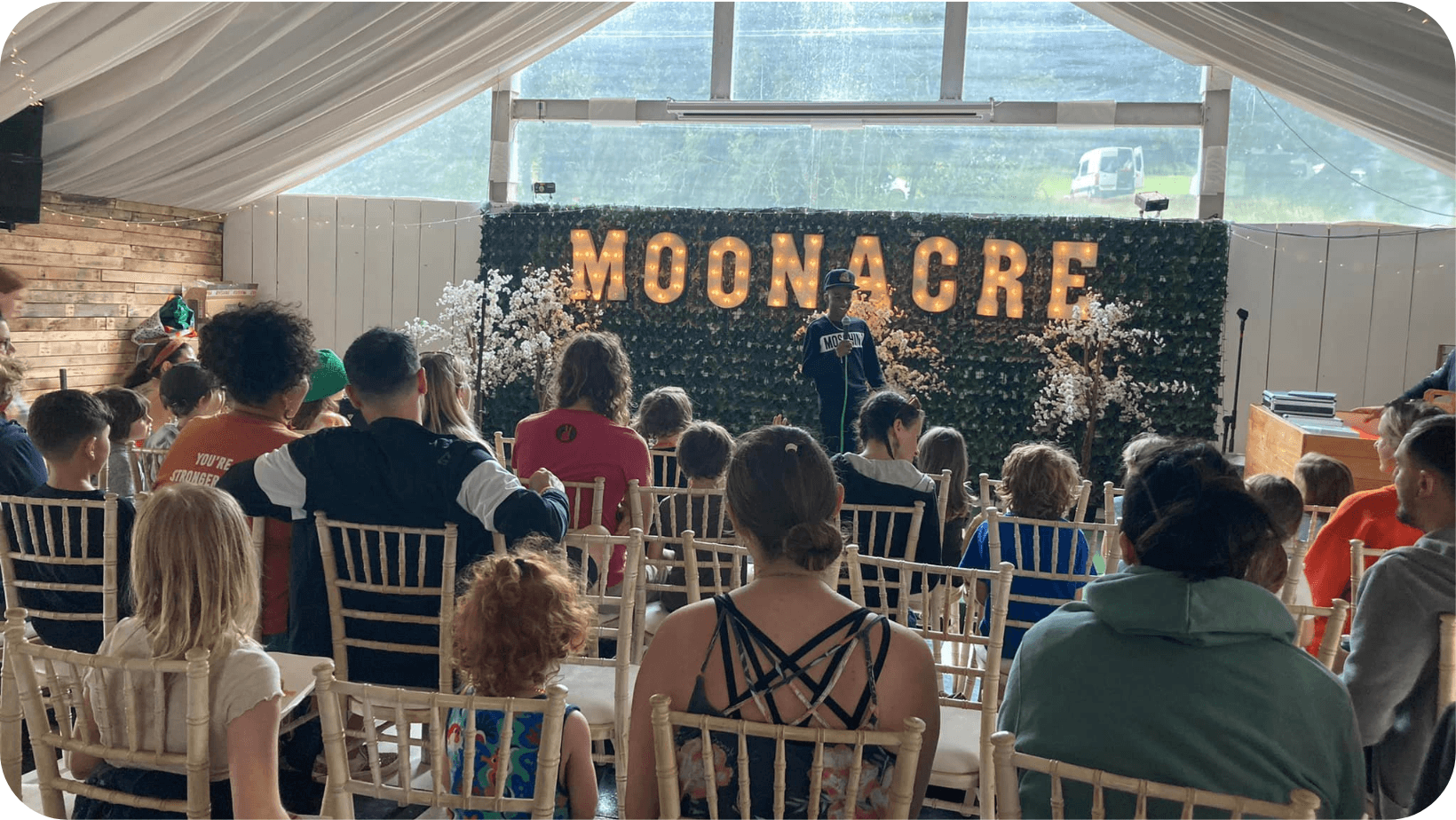 Along with opportunities for the kids to get creative, we've had music improvisation, arts and crafts, activism workshops and your writing workshops which I hear went really well too. All catering at Vegan Kids Festival is fully vegan, we're really happy to have been sponsored by Vegums who are here with us at the event as well.
V-L: Where do you see The Vegan Kids Festival in ten years time?
VKF: We want our festival to remain a small family-friendly event, so I can't see us becoming like Vegan Camp Out in terms of numbers of attendees, our first year we have kept numbers deliberately low. We are likely to continue with that theme to make it a safe space for children, a great place to try out your first festival or attend a festival if you don't like crowds. 
I'm really inspired by festivals like the Just So Festival, that's the direction I see our festival going towards. Lots of creativity, lots of quirky fun for families and a great annual event for vegan families, we can't wait for the next one.
Neither can we! Thanks for an amazing weekend, we'll be back again for the next one and I'm sure some of our readers will be too. For more vegan parenting advice and resources, check out what we feed our children's minds.