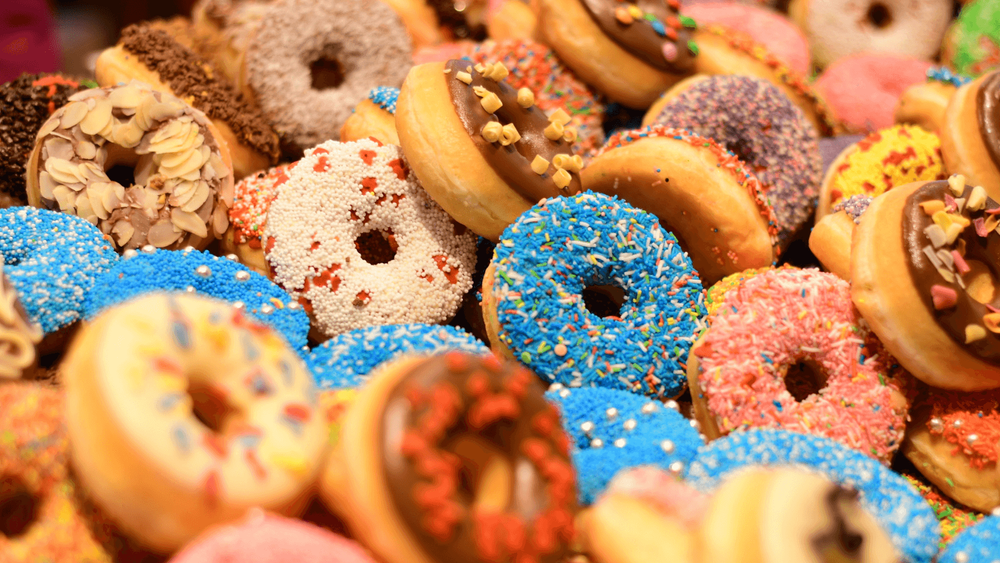 AJEL/Pixabay
Why all ring doughnuts should be vegan doughnuts
In the modern world, we are seeing a lot of vegan alternatives, from vegan bacon to attempts to create a vegan egg.
Many of these are controversial, with vegans often finding themselves on one side of the debate or the other.
One of the biggest arguments against these vegan alternatives is that they are often nothing like the real thing. For example, ask many vegans and others cutting down on their animal products what they think of vegan cheese, and the answers will usually be far from positive. Cheese being wiped out by a delicious vegan alternative is certainly not going to happen in the near future. 
However, one vegan alternative that's becoming increasingly commonplace that we think should be the only option going forward with immediate effect is… the ring doughnut!
From Krispy Kreme to Greggs, many companies have started offering vegan alternatives to their range of sweet treats. But is there also really a need for a non-vegan ring doughnut once you offer a plant-based one?
What makes a ring doughnut not vegan?
A ring doughnut is typically not vegan due to the use of eggs. Much like with cake products, eggs are often used in commercial doughnut batter and it's a relatively cheap ingredient. 
While some doughnuts may contain dairy products such as milk or butter, eggs are the main culprit in making these delicious baked goods not vegan-friendly.
What are some egg replacement options?
There are a number of ingredients that can replace eggs, depending on what you're making. For example, in savoury dishes, kala namak can provide a egg-like flavour in savoury dishes.
When it comes to sweet products, like cakes and doughnuts, a common ingredient used as an egg replacement is aquafaba.
Aquafaba is a viscous liquid obtained from chickpeas. It serves as a versatile vegan egg substitute mainly due to its ability to mimic the properties of egg whites. It can be whipped into peaks, used as a binder, or added to recipes as a substitute for eggs in various culinary applications, including vegan doughnuts.
The future of ring doughnuts
As one of the biggest reasons people may avoid a vegan alternative to their favourite food taste, it's clear that there is no reason for all ring doughnuts not to be vegan.
With over 60 million doughnuts sold in the UK, imagine the impact we could have if all ring doughnuts no longer contained animal products.
From vegan alternatives to restaurant reviews and everything in between, why not take a look at our food & drink section?