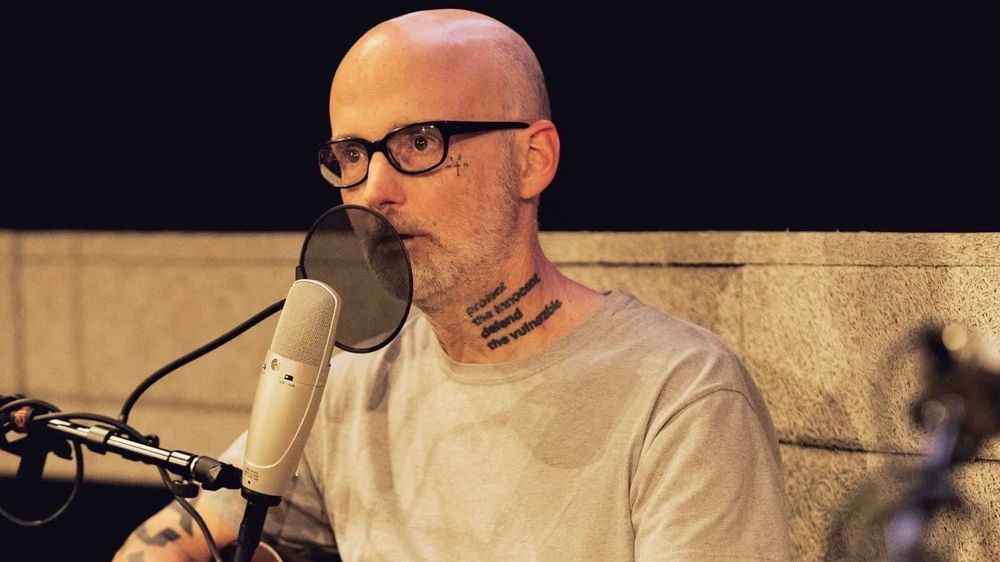 Moby
5 vegan artists using music as a form of animal rights activism
Activism takes many forms and over the years social justice movements have approached the fight to obtain rights in many ways. Direct action, marches, protests, petitions and even social media can play a part. 
If you are of an artistic disposition, you can use your creative skills to great effect. A perfect example of this is music. As a medium, it has the ability to evoke strong emotions. It can be powerful and visceral, enabling a strong animal rights message to be heard and acted upon. Below are V-Land's top 5 vegan artists who use music as a form of activism.
Moby
After going vegan in 1987, Moby is now a prolific and vocal advocate for animals. Much of his music is influenced by this position and in 1996 he released the album titled Animal Rights. This deviated from his usual style, and given the subject matter, it wasn't that well received by his broader fan base. Nonetheless, he has amassed a catalogue of 20 studio albums and sold over 20 million records. 
An interesting watch is his feature-length documentary, Punk Rock Vegan Movie, which looks at punk rock's links to animal rights activism. As anarchists, punk rockers were more likely to question societal norms, including how the food we eat is produced. 
Prince
Like Moby, Prince needs little introduction. His music impacted a generation, and with over 150 million records sold worldwide, he is one of the best-selling artists of all time. 
After going vegan in the 1990s he released the single, "Animal Kingdom", in 1998. This firmly rejected the notion that it was OK to exploit animals for any purpose.
A year later, he released the album Rave Un2 the Joy Fantastic. On the cover, he wore a tight-fitting blue outfit, typical of his style. It was a definite statement piece in presentation and meaning. In the sleeve of the album, he wrote:
"If this jacket were real wool, it would have taken seven lambs whose lives would have begun like this… Within weeks of their birth, their ears would have been hole-punched, their tails chopped off and the males would have been castrated while fully conscious. Extremely high rates of mortality are considered normal: 20-40% of lambs die before the age of 8 weeks: 8 million mature sheep die every year from disease, exposure or neglect. Many people believe shearing helps animals who would otherwise be too hot. But in order to avoid losing any wool, ranchers shear sheep before they would naturally shed their winter coats, resulting in millions of sheep deaths from exposure to the cold."
Unfortunately, he is no longer with us, but his contribution to the movement lives on and still influences people to this day.
Macka B
With a career spanning decades, this British-born Jamaican reggae artist has a back catalogue any musician would envy. 
Following the principles of Ital, Macka B adheres to and promotes the benefits of a whole food plant-based diet. 
Wha Me Eat is a firm favourite. It chronicles the very relatable tale of vegans having to explain what they do and, more importantly, don't eat.
For a more playful, solo vegetable-focused track, check out Cucumba. The song regales the multiple health benefits of the humble cucumber. You might be surprised by its versatility.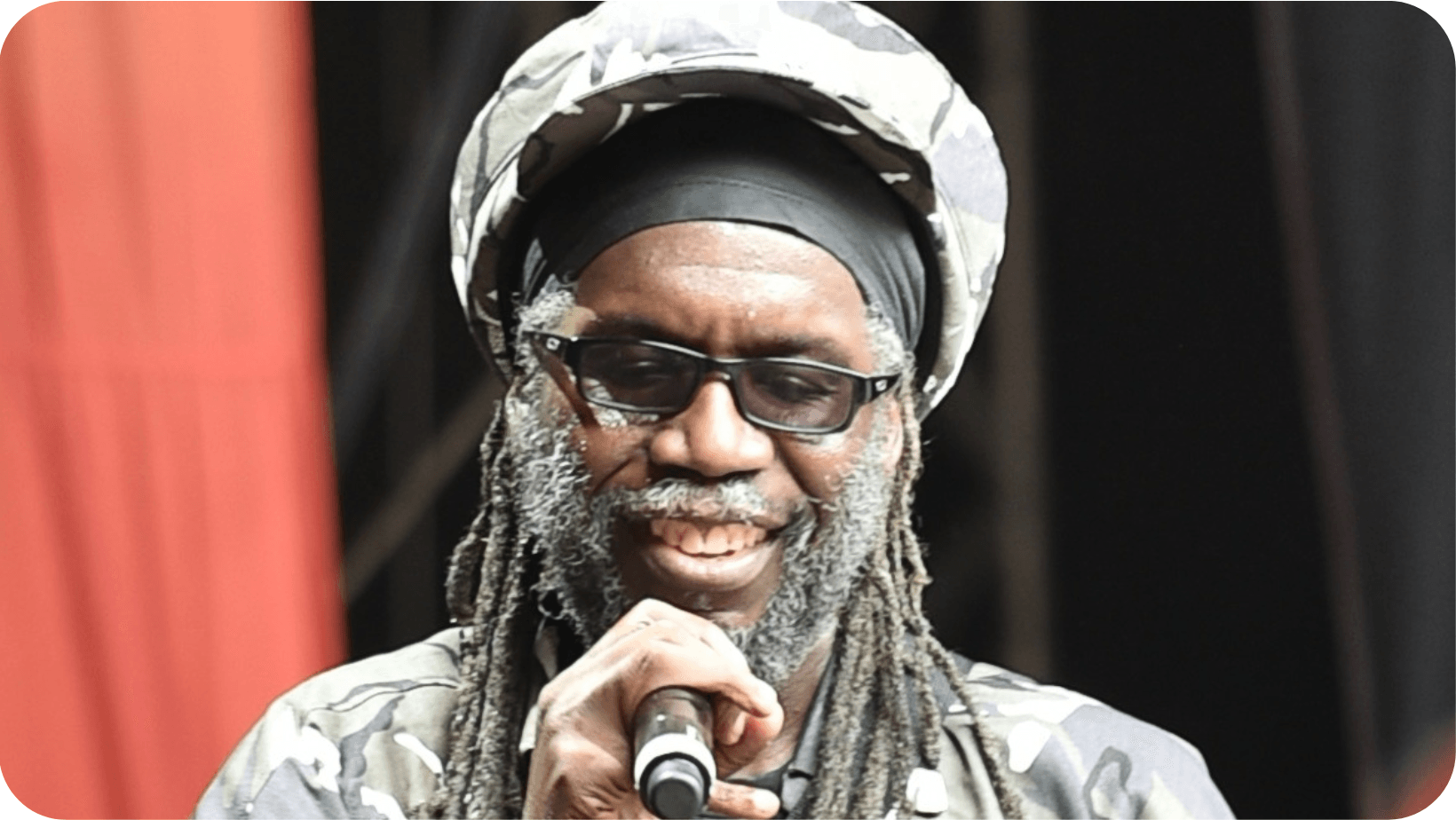 Mobius Loop
Mobius Loop are an independent philosophical folk band with veganism at their core. Their desire for improvement includes humans, with songs and lyrics that reflect this mission.
With 3 albums under their belt, the latest offering, 2020 Vi5ion, includes the strong anti-hunting song, "Foxtrot Tally Hoedown". 
Eccentric in presentation and performance they are well worth checking out live.
Vegan Queen V
Vegan Queen V is a solo female pop singer who is passionate about both human and non-human rights. Her debut album, Freedom Warrior, was released in May 2022. It is exclusively dedicated to highlighting all the ways in which animals are exploited. "Dominion", the opening track, is a melancholic questioning of why humans continue to abuse their position of power. If you listen to just one album today, this should be it. 
Honorary mentions 
Another dedicated animal rights album worth adding to your playlist is Animal Liberation by Liberation Drummer. 
And our final pick is Andy Jones. He has released multiple albums which include tracks like "I See You" and "Better Than This".
Like the artists above, if you want to get creative with your animal rights activism, check out which vegan artists to follow on Instagram in our article, art as activism. For even more inspiration on how to get started, or for additional options to expand your activism, have a look at unique UK animal rights activism approaches.