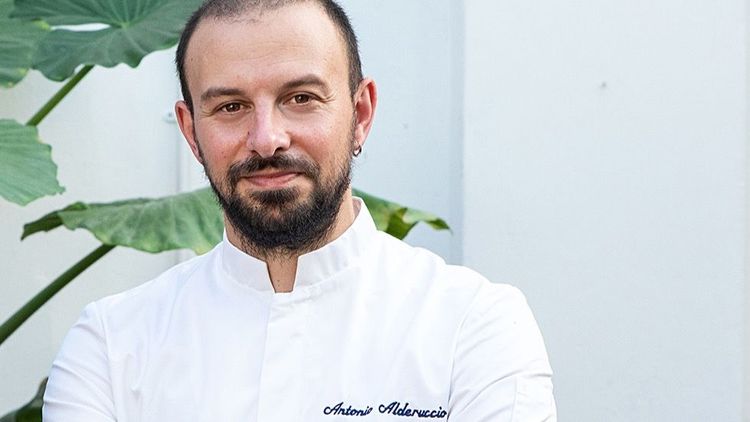 Plant Club
Antonio Alderuccio: Meet the award-winning chef behind Plant Club
Antonio Alderuccio won Pasta Chef of the Year 2022 in the PAPA Awards for his paccheri with courgette sauce, asparagus, Burrella (a vegan alternative to burrata) and toasted gluten-free breadcrumbs - yum!
Antonio is CEO & Founder of Plant Club. This top-notch, gluten-free vegan restaurant in Hackney also functions as a pizzeria and natural wine bar - they use seasonal, organic ingredients with a strong preference for 'zero miles'. They aim to do all this while remaining healthy and traditional.
We were invited to have a chat and of course tuck into their great food.
V-Land UK (V-L): What led you to cooking?
Antonio Alderuccio (AA): During my 20s I struggled with a bout of depression, food was what saved me after I shut myself in my house and rarely went out for 6 months. 
I made the decision to move to the UK which was funded by selling all my things and then getting a job washing dishes in a restaurant, where I was underpaid and mistreated.
Eventually, the restaurant allowed me to cook my own lunch at work, that was when they saw my potential and offered me a role as a chef. 
5 years after this, I did my first solo project which was a fine dining experience for diabetics and coeliacs which was received well and gave me the strength to carry on; one year down the line I opened the Plant Club restaurant.
V-L: How are you trying to accommodate those transitioning to a plant-based diet or who want to simply reduce their consumption of animal products?
AA: I don't agree with replicating meat, because it drives people in the opposite direction. We have to let them know that something that is already natural can have taste without human intervention, without being created in a lab. We just ask "what do you like to eat?"
The memory of the taste is a complicated, powerful thing where it's very hard to change something. Let's say it's the first cheese and tomato sandwich of your life, and the first one you eat is now in your memory of taste. As time goes on, you will vaguely remember the time, the taste, the smell, so when you have another cheese and tomato sandwich your mind will bring back the memory, if it tastes the same it will match with the memory. If we are able to eat something which is tastier than the taste memory, our mind will make space for that and it will be the baseline future iterations are rated against.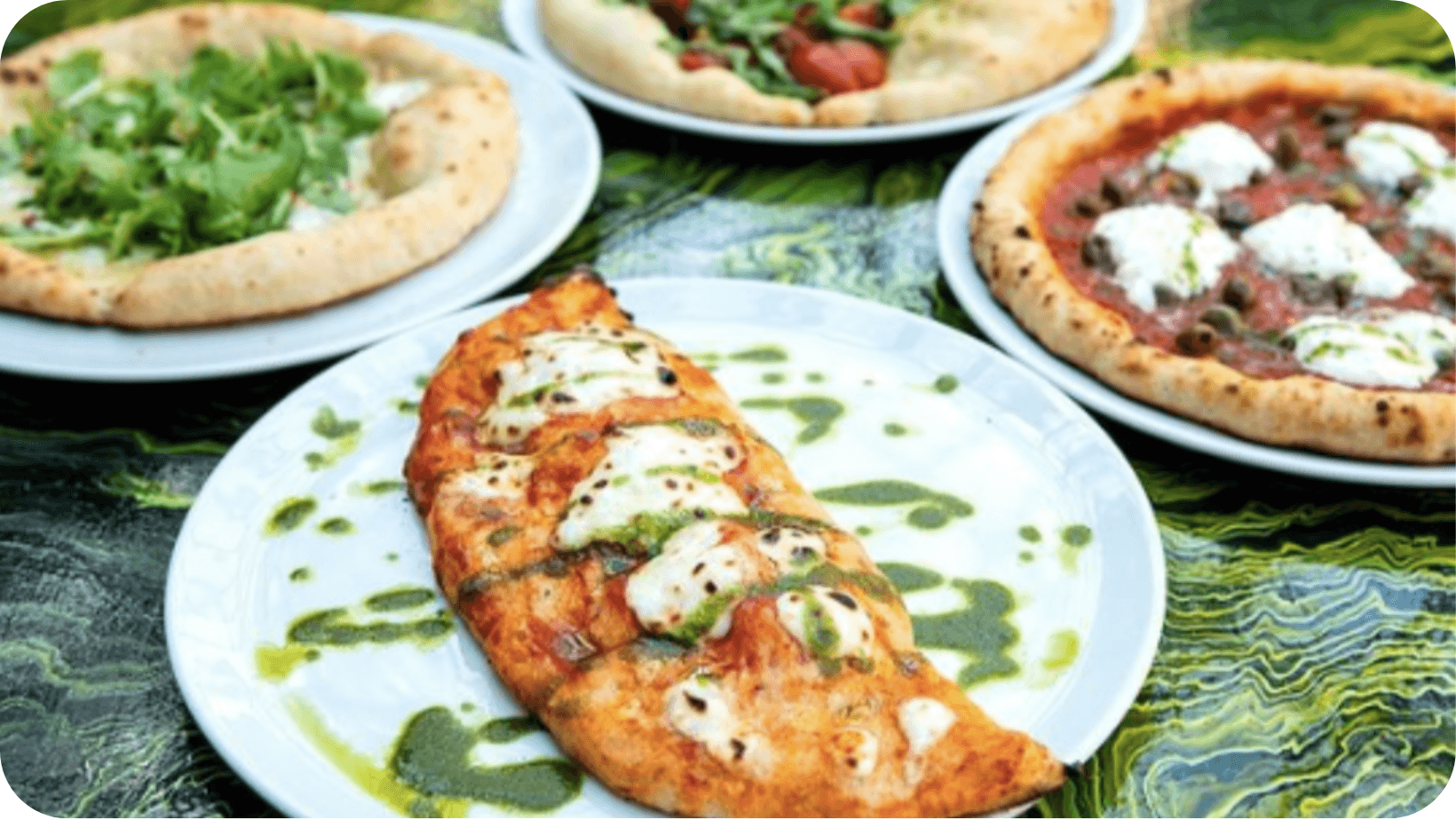 Plant Club
V-L: Did you find it challenging to keep the authenticity of Italian cuisine as some people's favourite dishes might include cheese or meat?
AA: No, as it is how I eat, it isn't difficult. There are people that are Italian and they work in the same field as me and they don't know how to achieve this fusion. 
I know how to due to my personal interest and as it is a passion of mine I never stop learning - it's what makes me alive more than anything else. You can't express love if you don't love what you do.
V-L: What items do you recommend on your menu? What are the foods people absolutely have to try?
AA: Panna cotta, which is made of lentils. Then we have parmigiana, mine is not fried, it's completely healthy: It's the thing I can't take out from the menu. 
V-L: Where do you see Plant Club in 2 years time?
AA: In 2 years time, I would like Plant Club to have more exposure and to be in different parts of London beyond Hackney.
V-L: Do you have any advice you'd like to share? 
AA: Be curious. Don't just rely on the opinions of others. It's never too late. There is no limit; the limit is yourself. The better version of yourself is inside you.
We completely agree Antonio, it's never too late to make a start. Antonio isn't the only vegan chef making waves, check out our interview with Alexis Gauthier and our chat with Jordan Pomerance: The first vegan in a UK MasterChef final.