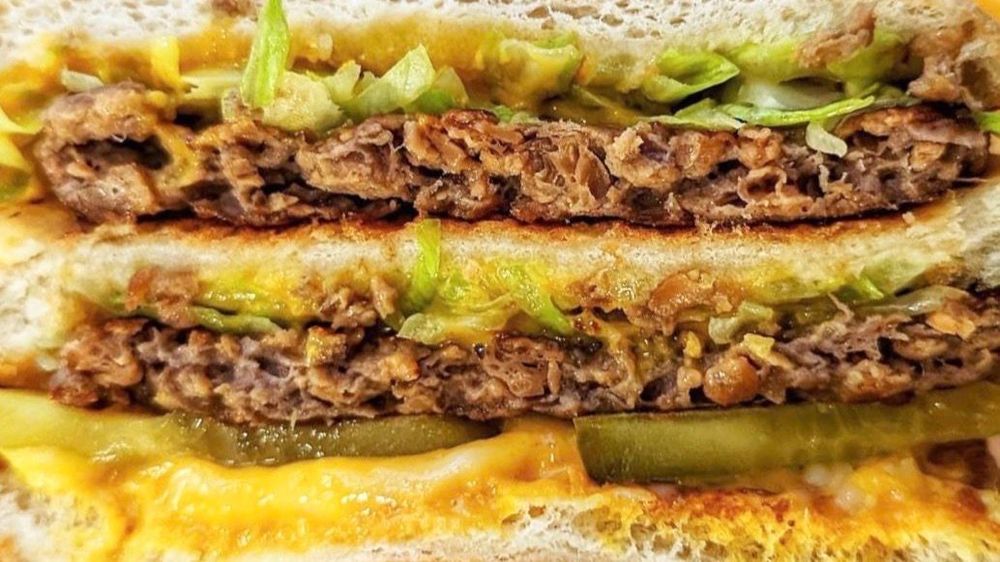 Harry's Place
Café with a cause: Harry's Place, Ballynahinch
Something vegans often claim to miss is the ease of access to classic café lunchtime food; the ability to go for wraps or toasties and chips for lunchtime grub. The food at Harry's Place scratches that itch. The options are extensive and would be overwhelming if it wasn't so exciting to see so many plant-based choices all in one place. It's proper Irish comfort food at its best.
However, it is so much more than a place to eat, it is a social enterprise run by couple Gareth and David. It provides a space for adults with learning and physical disabilities, sight and hearing impairments and mental health issues to socialise and work. The name comes from Gareth's uncle Harry who sadly passed away 4 years ago. As Gareth grew up with his uncle he realised there weren't many facilities and provisions for adults like him who had learning difficulties and so he set up Harry's Mates. A social hub that started in a local church grew and grew to become the vegan grub hotspot many know and love today, and is able to hire the Mates.
The staff are very friendly and helpful. We enjoyed finding out their input into some of the dishes, having some named after them, including our favourite the 'What's the story, Tori' wrap: meat-free 'chicken', hash browns and pepper sauce. It's comforting, it's hearty and it's unbelievably tasty.
If you've ever missed sinking your teeth into a Big Mac, look no further than what's on offer on the Harry's Place menu. Chef Kris's take on the widely recognisable sauce is spot on and delicious. This combined with the meat-free patties, the oozy three cheese melt, crispy iceberg lettuce and pickles make a yummy stacked burger that far and away exceeds the original.
One thing about Harry's Place is that they do not skimp on portion sizes. It offers incredible value for money with the amount of food and flavour you get for your buck. For a side, we opted for 'The Ruairi', a large and lush portion of dirty fries topped with gravy, homemade stuffing, grilled onions and crispy 'facon'. It had the heartiness of a Sunday roast with all the trimmings and tasted incredible.
Harry's Place
Next we had the local Ulster delicacy - a fifteen. A dessert rarely eaten outside of Northern Ireland or Donegal; we would strongly urge non-Irish readers to give it a try. It is a staple tray-bake to us all here in Belfast, Ballynahinch and beyond, but rarely found veganised. The name comes from how it's usually made. 15 digestive biscuits, 15 marshmallows and 15 glacier cherries crushed with condensed milk and desiccated coconut, rolled into a log, and cut up in slices. If that sounds delicious to you it's because it is, and we feel sorry for the rest of the world that is deprived of it.
This is a spot not to be missed and worth a visit. You'll come for the food and stay for the craic. It is dog-friendly, and there is a kids' corner with toys and books so you can bring the whole family. It is one of the top places in Northern Ireland for vegan food and you're guaranteed to leave with your appetite satisfied and a smile on your face. 
Harry's Place isn't the only delicious vegan café in Northern Ireland: check out our review of Lynchpin Holywood.