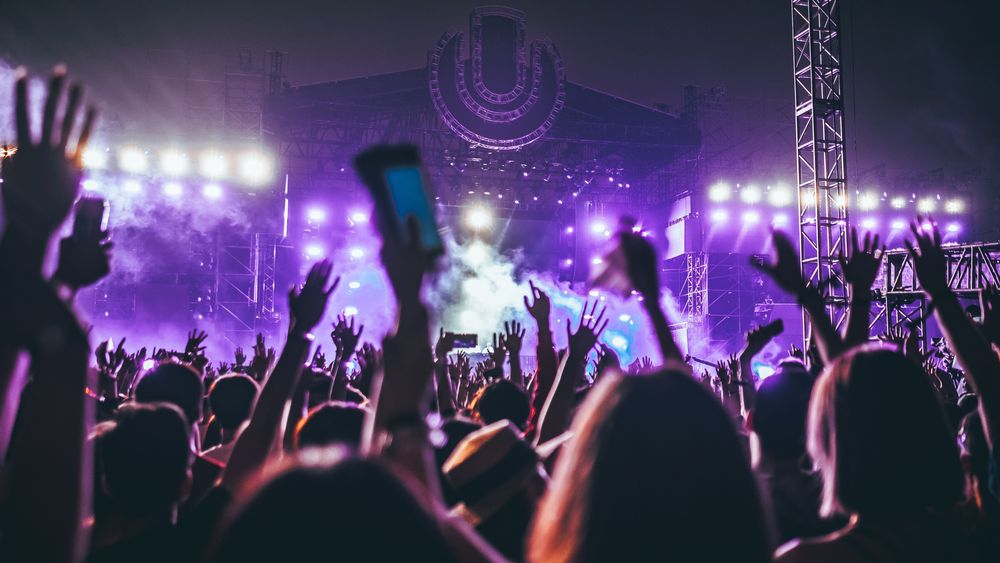 Hanny Naibaho/Unsplash
Eco-friendly festival tips: Dance without destroying the planet
Festivals are back in full swing after a long pandemic hiatus. As the Glastonbury hype fades, a range of UK events, including Leeds Festival, Reading Festival, Latitude, Wireless, Boomtown, and many more, continue to take place. People travel around the country to see their favourite performers. Festivals are often a hub of catharsis and excitement for many people; nevertheless, we can't overlook the reality of how people flocking to green spaces, waste from single-use plastics, and increasing carbon emissions damage the ecosystem.
According to a pre-pandemic environmental impact analysis for UK festivals titled The Show Must Go On, an alarming report from festival think tank Powerful Thinking, UK festivals generate 23,500 metric tonnes of rubbish per year, and the industry generates 19,778 metric tonnes of carbon emissions. Now that the festivals have aimed to mitigate the effects on the climate, what can we do as attendees to make a difference? Whether it's your first time at or you're a regular, here are some eco-friendly festival tips. 
Do your research!
Research is key. While the first thing on everyone's minds will be which of their favourite artists and bands are playing, it's worth understanding the background of the festival before attending.
Many festivals in the UK are committed to addressing sustainability issues; notable examples include:
• Isle of Wight Festival, which uses a biogas firm to generate electricity and water pipes donated by local farms.
• Wide Awake, whose tagline is "No Music on a Dead Planet", has a positive, sustainable policy to avoid burying any waste in landfills, ban single-use plastic, use eco toilets, and use HVO fuel.
• Boomtown, a community committed to achieving sustainability through the use of renewable energy sources and minimal environmental impact. 
• Glastonbury runs on wind and solar energy, employs composting toilets, and has prohibited single-use plastic since 2019.
Travel sustainably
Consider your carbon footprint before you set off, whether that's by carpooling or attending a festival closer to home. Every year, hundreds of thousands of people are transported around the UK by excellent car and bus companies. Notably, the largest carbon-neutral coach travel company, Big Green Coach, has pick-up locations in every city across the UK to get people to hundreds of different festivals. Car sharing is frequently rewarded at festivals, such as Boomtown in 2019, which provided free early Wednesday access to all GoCarShare travellers. Travelling in groups can benefit both you and the environment.
Reuse and recycle (everything)!
The Association of Independent Festivals (AIF) estimates that 250,000 tents are left at music festivals across the UK each year, which often end up in landfills. Invest in a tent that you will reuse, look for used tents online to encourage recycling of materials and don't leave your tent behind. 
Avoid overall waste by bringing reusable water bottles to fill up and reusable lunchboxes and cutlery for your food on site. Minimise your waste by being conscious of what you're bringing, i.e., flannels over wet wipes, natural deodorants, and metal straws.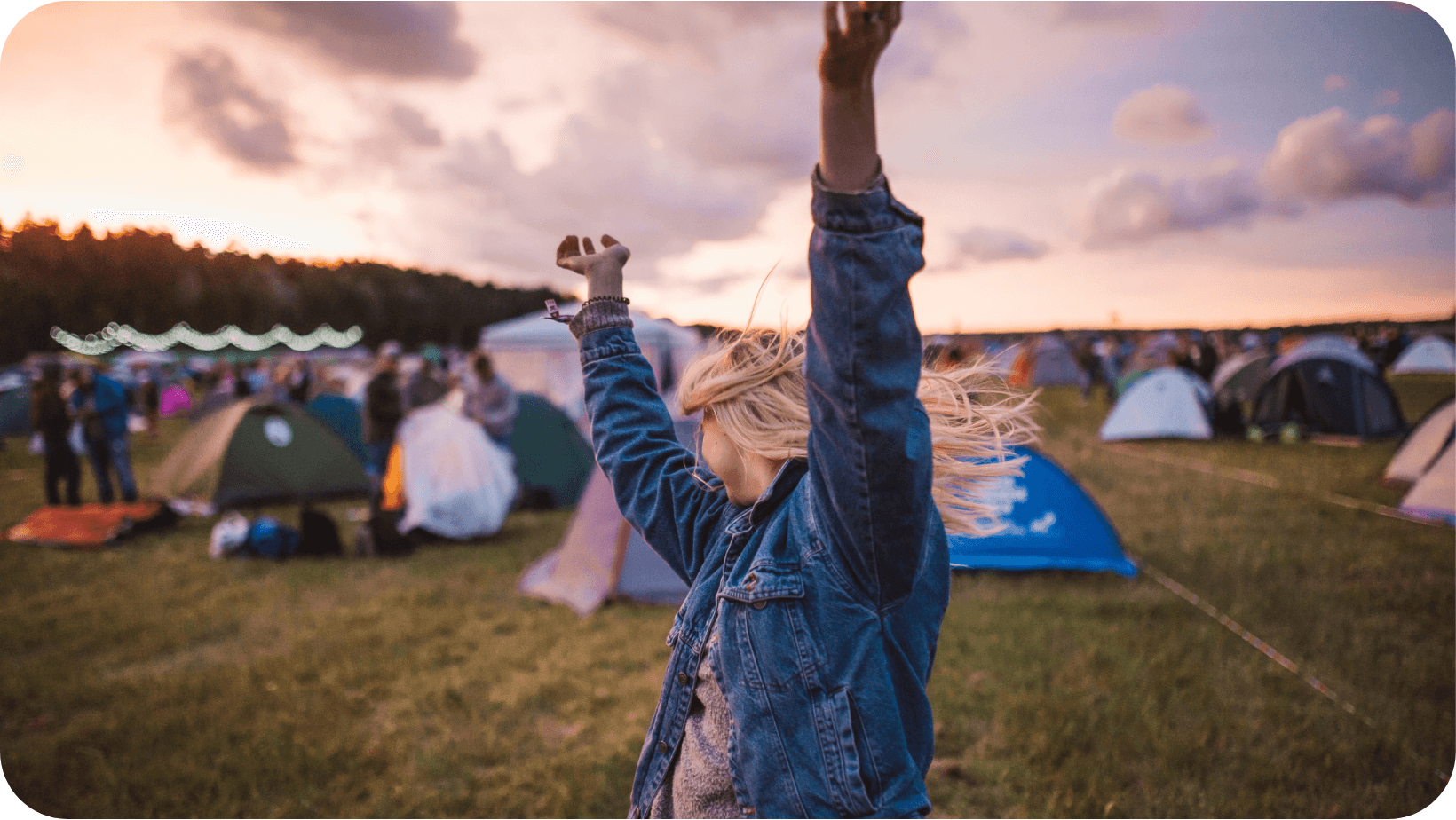 Avoid fast fashion
Fast fashion has a detrimental effect on the environment: 100 billion garments are produced each year, and 87% of these will end up in a landfill or an incinerator, with only 1% being recycled. We can be tempted to reach for convenience but avoid buying throw-away one-use items, be conscious of the materials your clothes are made of and shop for pre-loved clothes. 
Apps like Depop, Vinted, and eBay have excellent clothing in need of a new home and frequently have the best choice of festival fits.
If glitter is a part of your festival 'look', make sure you wear biodegradable glitter. Glitter contains microplastics that pollute our oceans. Companies such as Bioglitter, offer plastic-free sparkles that decompose in natural environments. So, you can look good without compromising the ecosystem.
Festivals are working towards a greener atmosphere through incentives and waste reduction. Think carefully about the history of the festivals you'll be attending, do your research, try to reduce waste, and resist the urge to purchase one-use fast fashion items. This summer, dance, sing and enjoy yourself without damaging the environment. 
If you fancy a quieter camping experience, check out our guide to vegan cooking in the great outdoors, and we speak with Tom Hunt on fighting food waste.