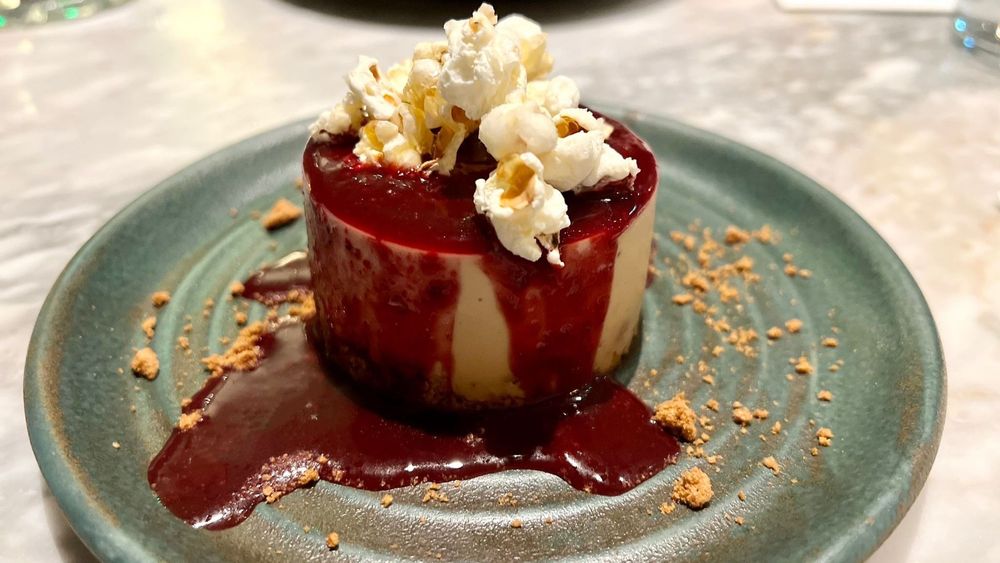 Will Callaghan
Mildreds Soho: Where taste and style converge
In a cosy corner of Soho, right next door to the Noël Coward Theatre is Mildreds Soho. An unpretentious but high-end plant-based restaurant that delivers incredible, flavourful food and an experience that's second to none.
The welcome to Mildreds was warm and friendly and we were never made to feel by the waiting staff that we were being too much trouble, even after changing our minds on the starter twice. Why the second thoughts? Because of the vast amount of mouth-watering choices on Mildreds menu!
We (finally) decided on our starters. We had Spinach Gyoza, because if they are on a menu they're going in our mouths. They didn't disappoint. With a tangy pickle and soy dip, they were perfection. 
We also had hummus and fresh pita bread which was still warm from the oven and the hummus was creamy, with the heat of a chilli oil.
We didn't have to wait long for our main course and thank goodness because we were excited to taste them.
We had the Nashville Hot Chick'n Bun. A Southern fried plant-based chick'n with a creamy slaw and pickles. It melted in the mouth and had a sweet heat that surprised us - in a good way.
We also had the Shiitake Tempeh Noodles, a healthful bowl of goodness, a bountifully big portion. A rich shiitake broth with king oyster mushrooms, pak choi and tempeh and shiitake balls which were filling and satisfying but not heavy or stodgy.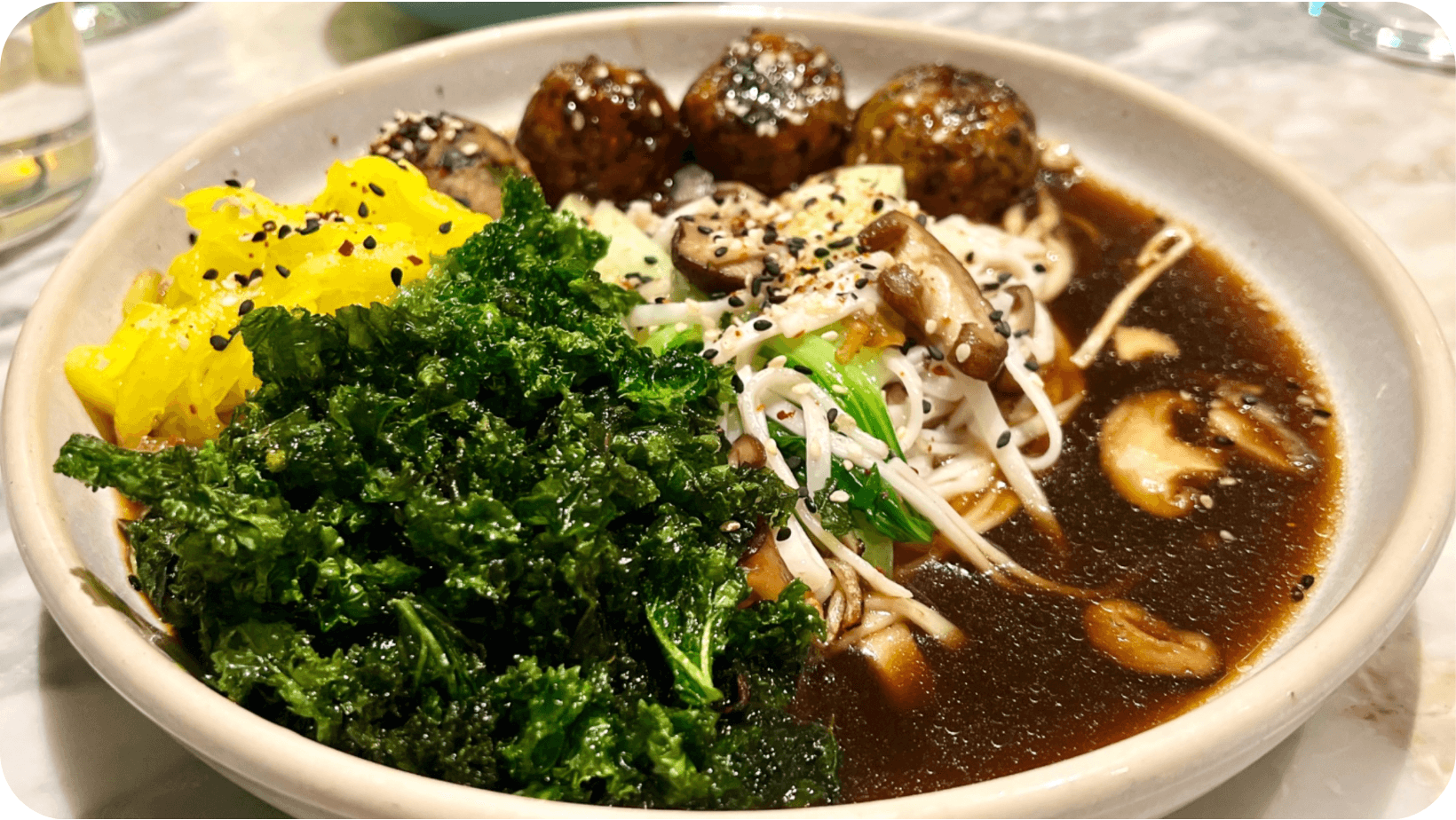 Will Callaghan
I know we shouldn't have, but we gave into temptation and had dessert. And wow it was worth the calories.
We had Dark Chocolate Pudding, which was covered in a rich and sticky stout sauce. We also had the Caramel Cookie Cheesecake, drizzled with a raspberry coulis. Our sweet tooth was truly satiated.
It's a truly wonderful experience to have beautifully made and tasting vegan food and Mildreds Soho delivered on every level. Once finished we made a booking to go back again… and again! 
Looking to explore more of London's vegan scene? Find out all about our trip to The Fields Beneath.