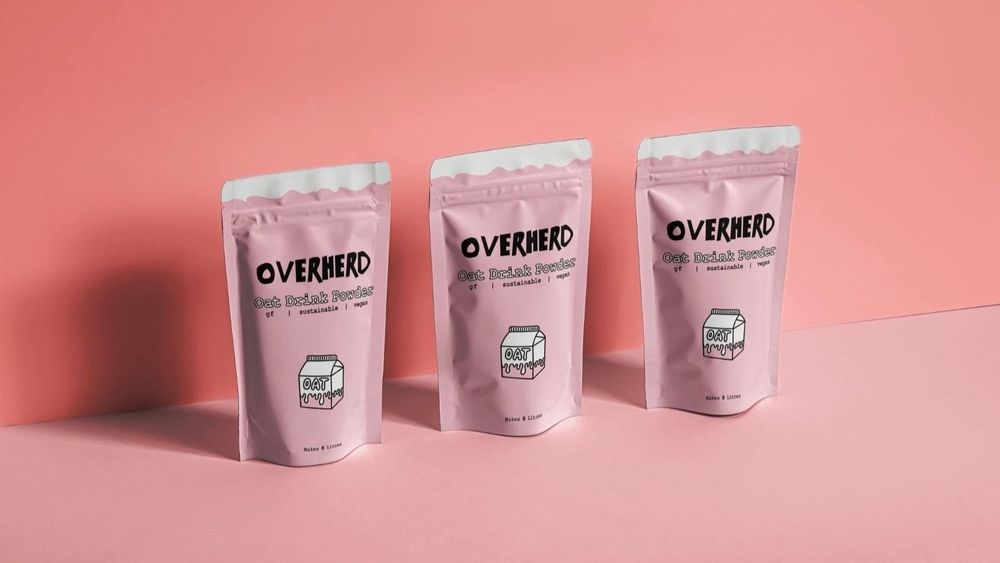 Overherd
Overherd: Oat milk but without the water
The fact that oat milk is one of the most consumed types of plant-based milk worldwide is nothing new. What is new is that now you can prepare your own oat milk in a unique and preferred dosage according to your taste. 
For example, one of our team prefers thicker milk, whilst someone else prefers the milk a little more watery. This is the great advantage of Overherd. They advise that you use 20g of their oat milk powder for every 200ml of water, but as we mentioned above, you can opt for thicker or thinner milk; it's up to you! After mixing the powder with the water, shake for 15 seconds until the milk is creamy.
The taste of the oat milk from this British brand is as good as any plant-based milk.  
Dairy is often a major contributor to individuals' calcium intake, so those ditching dairy often want to make sure their plant-based milk of choice is fortified with calcium; luckily, Overherd's oat milk powder is. It also contains B12 (another crucial vitamin that vegans need to pay particular attention to). 
Overherd states that: "Oat milk is 90% water, so we focus on the 10% that isn't". So it's not surprising that consuming their oat milk powder brings a bundle of benefits for our planet and, of course, for consumers:
• Packing waste: each recyclable pouch makes eight cartons worth of oat milk. That's 91% less packing weight.
• Carbon footprint: without the water it's 10x lighter. That's fewer lorries and emissions.
• Food waste: only make what you need, when you need it. Say bye to gone-off milk and hello to savings.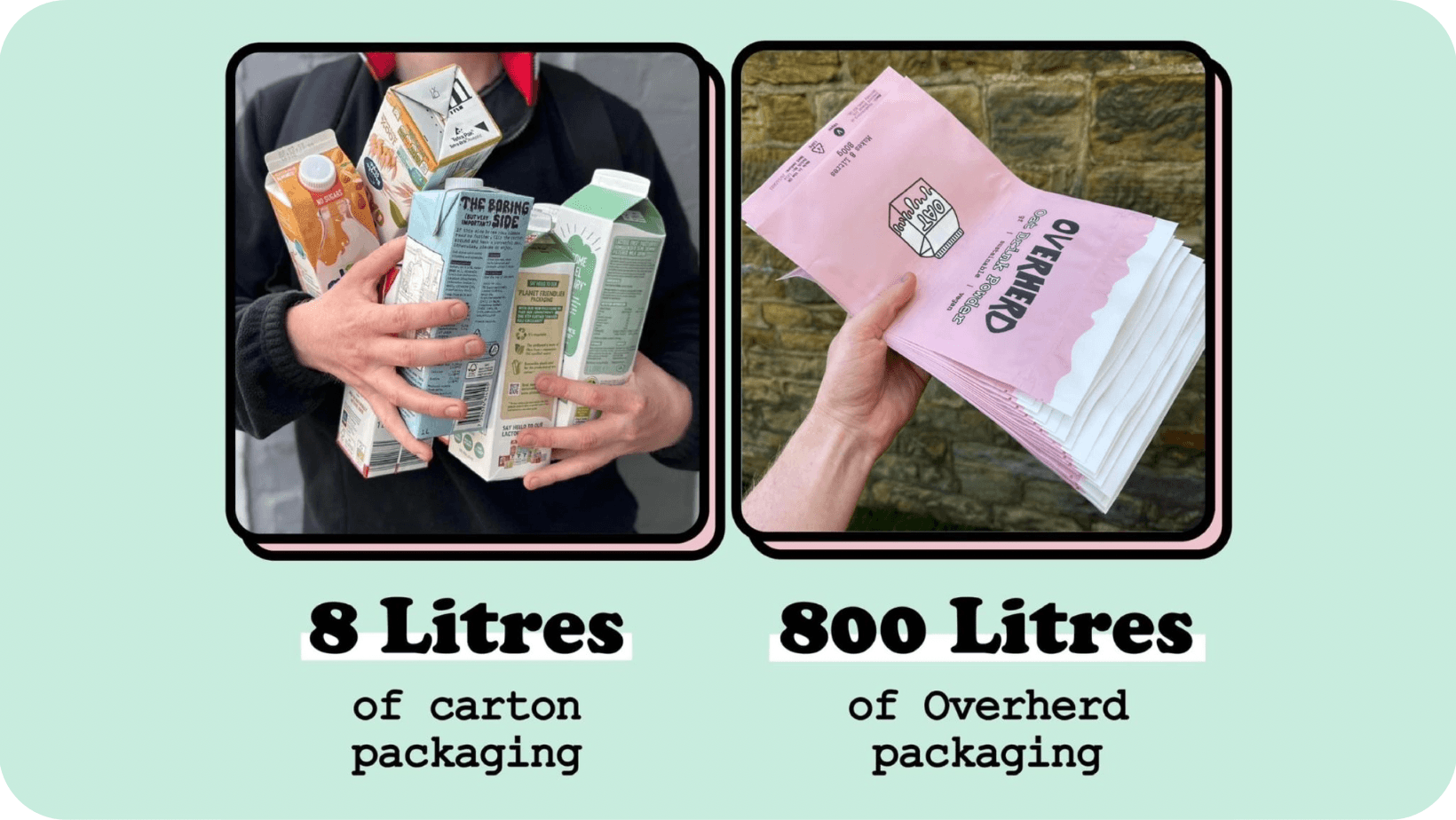 Overherd
Save fridge space, save money, reduce packaging, reduce footprint, seriously creamy and you can even pack some of the powder separately and take it with you on trips. As simple as that! It also means you don't need to rely on keeping it refrigerated once opened as you would for most oat milks. 
Even better is knowing that for just £12.99, you will be taking home the equivalent of eight litres of oat milk. You can order your Overherd from their website and follow the brand on social media to keep yourself in the loop.
Ever wondered what makes some people lactose intolerant? Read more about it and find out how many people suffer, or check out some unusual plant-based milks!