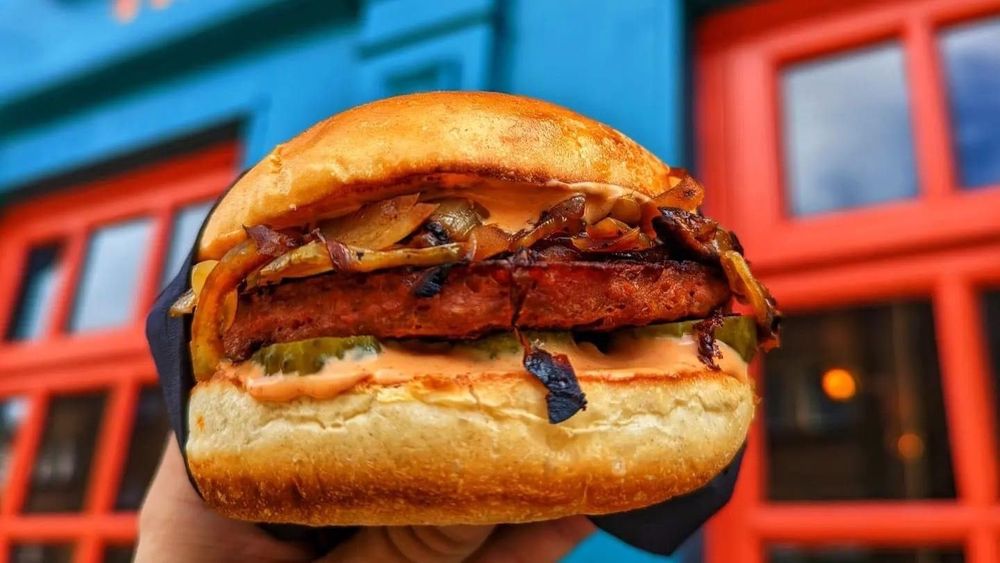 Rabbit Food
Rabbit Food: Edinburgh's new favourite spot for vegan junk food
Rabbit Food has arrived with the greatest selection of vegan junk food Edinburgh has ever seen. Behind the succulent recipes (and the stoves) of Rabbit Food, are Gavin O'sullivan and Rab Dryburgh. The duo, originally from Dunfermline, Scotland, one day decided to start experimenting with new and original vegan recipes. Since then, they have been sharing their vegan junk food creations with pop-up shops going pub to pub from Glasgow to Perth, and finishing up in Edinburgh, where they plan to settle at the Meadows Tap. We tried it and fell in love with it! 
On their menu, that frequently gets add-ons, is a selection of vegan burgers, chips, onion rings and more, all loaded with a diverse range of plant based toppings; from macaro-nae cheese, to chick'n nugs. They also have the most delicious range of slurp worthy milkshakes available in a variety of plant based milk options.
We tried the Dirty Diana, a juicy vegan burger made with a vegan patty, jackfruit buckfast BBQ, and their renowned 'macaro-nae cheese' and house sauce. We also tried some of their pepperoni pizza dirty fries, chips stuffed with pizza sauce, plant based pepperoni slices, vegan cheese sauce and chives, all of which were absolutely delicious.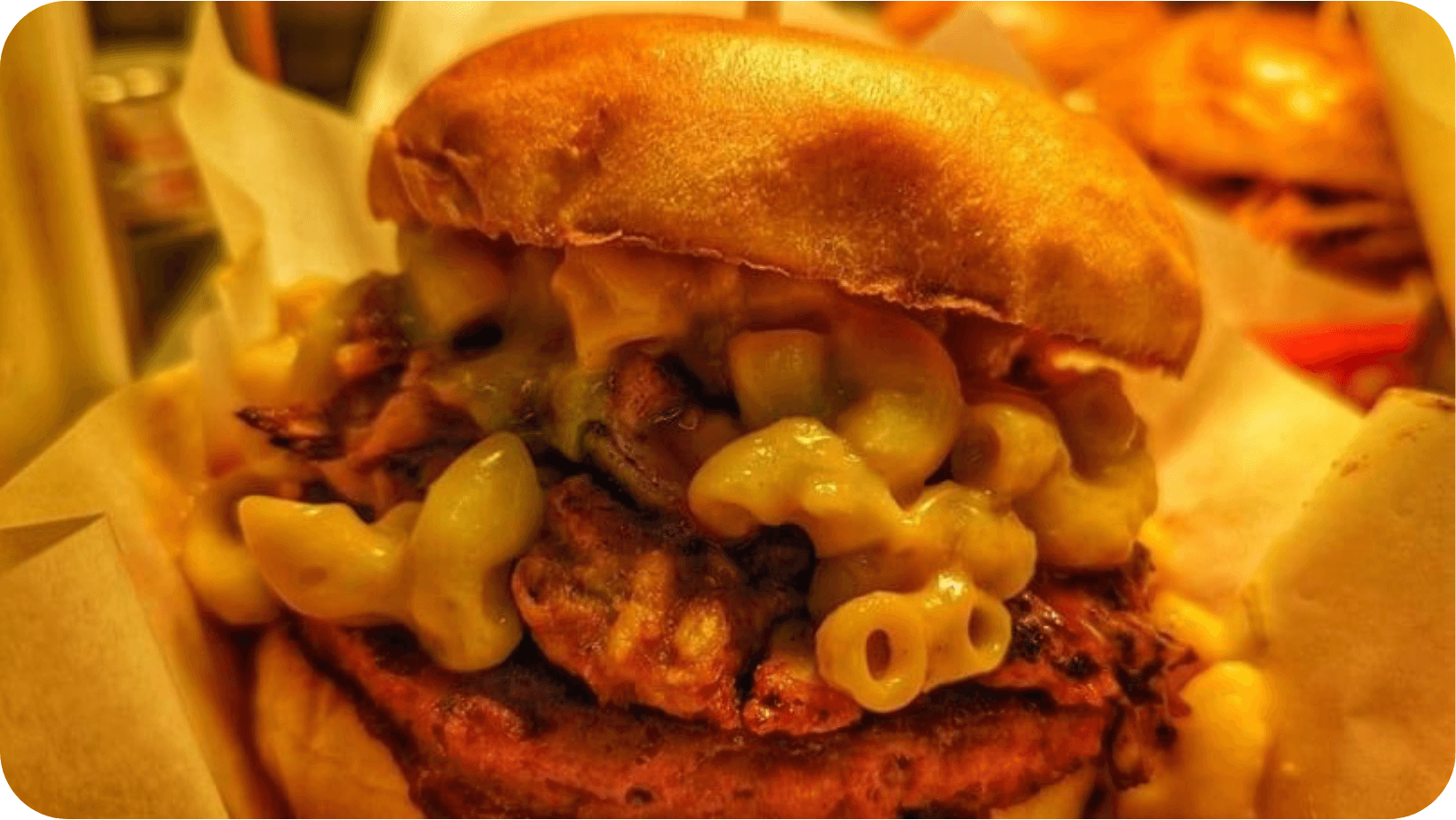 After filling our bellies, we got to sit down face to face with the incredible chefs behind the vegan junk food creations and to find out the nitty gritty behind Rabbit Food.
V-Land UK (V-L): When did you guys start doing pop-ups?
Gavin O'sullivan (GO): It was the last weekend of January when we did our first pop-up in Perth, that went really well. It took a while to find other places. Next came Glasgow, Dunfermline, and one in Perth again. We did a residency in Glasgow for about a month, and finally we were offered to come here to Edinburgh in August.
V-L: Is it just pop-ups that you guys do or do you have other projects in mind?
GO: That was the idea, to get people to try our food first and get our name out there. But now we think we're going to stay here in Edinburgh for a while, and then we'll do more pop-ups. Maybe one day we'll open something of our own.
V-L: How was Rabbit Food born?
Rab Dryburgh (RD): We have both been digging for a while, we both love big burgers, so we started making this stuff at home and taking photos for Instagram. Then we wanted to bring it to people and see what they thought.
GO: There wasn't a lot of vegan stuff when we started five years ago. Being vegan used to feel like you were missing out on something, cause you couldn't get a lot of junk food, you were only eating vegetables. It's definitely come a long way now. We want to make food for people like ourselves.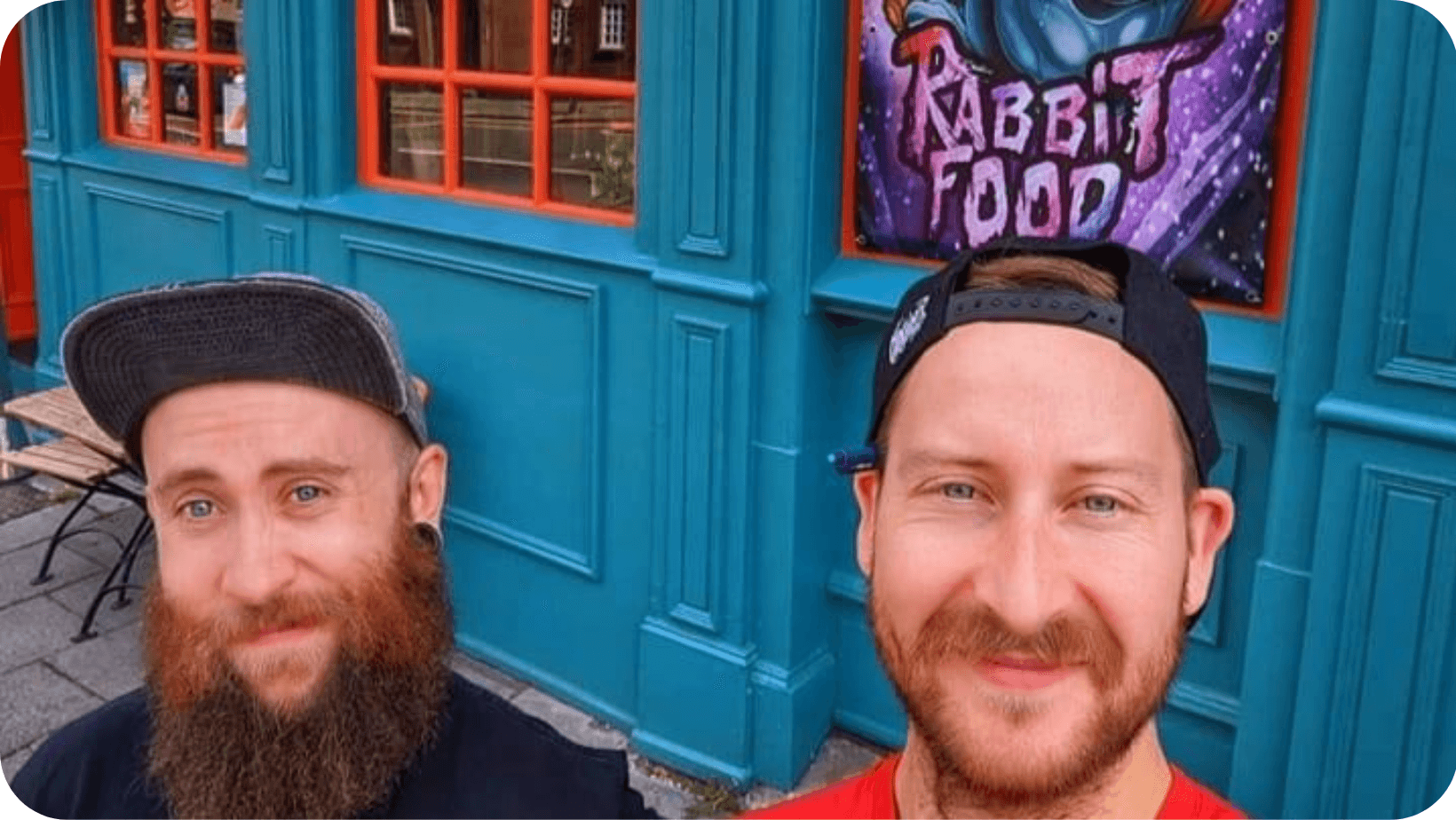 V-L: How do you get the ideas for your recipes?
GO: We just try to think about crazy ideas, the other day we made a calzone stuffed with macaroni inside.
RD: Just looking at other places and thinking we can do this but differently, or better.
V-L: Has cooking always been a passion for you?
RD: It became a passion for me after I went vegan because it forced me to learn how to cook, and to cook daily. 
GO: I've been a chef for years. But when I went vegan I had to work with things I had never even heard of before, like jackfruit and stuff like that, and I had no idea what they were. So I tried some new things and learned more about vegetables that I use to avoid before becoming vegan. And now here we are.
We are so glad you did, your food is downright delicious and we can't wait to see what else you come up with.
Want to try Rabbit Food for yourself? The team's morish creations are now available for delivery via Foodstuff and are some of the best vegan food Edinburgh has to offer, and definitely one to add to Edinburgh and Glasgow's best vegan food.