Miaer Lloyd
Vegan DJ Miaer Lloyd on winning a prestigious UK turntable trophy
Miaer Lloyd - DJ name Huw Wackman - from Cwmbran, Torfaen, thought he had entered his final DJ competition 25 years ago, after coming runner-up multiple times. 
However, he decided to give it one last shot this year in front of a crowd at Boomtown Festival, where he played the set of his life and was named Technics DMC UK Champion; as a result of his win, he'll be representing the UK in the World Finals in San Francisco in November. 
V-Land UK (V-L) Thank you for chatting with us, congratulations on your recent win! What was it like playing in front of that Boomtown crowd and being announced as the champion?
Miaer Lloyd (ML): It was an amazing experience. The event was quite intimate, 500 people plus, but that works best for turntablism events. Becoming the DMC UK champion after all these years and at the age of 52 is a great feeling. I had so much support, especially from older DJs, who have commented it has inspired them to continue with their own DJ journey. That's almost as good as the win itself.
V-L: How long ago did you go vegan and what prompted your decision?
ML: Been vegan for four years now. Initially, it was for health reasons as I started to cycle a lot. I did see a YouTube documentary called "Dairy is Scary" which triggered my conscience about the horrific treatment of the animals, and it snowballed from there. Took about a year and a half to go fully vegan, food, clothes etc. Wished I'd been more aware sooner.
V-L: How are you feeling ahead of the World Finals in San Francisco? Do you already have your set planned?
ML: I don't deviate from my set too much. It's a winning set and my style is very different from the majority of turntablists in the final. I have two months this time to practice instead of two weeks, which is much better. I may tweak things here and there but it'll be mostly the same. The UK title was all I really wanted, so San Fran and the Worlds are just a great bonus, and imagine - a half-hundred-year-old DJ wins it! Gotta make a movie, right?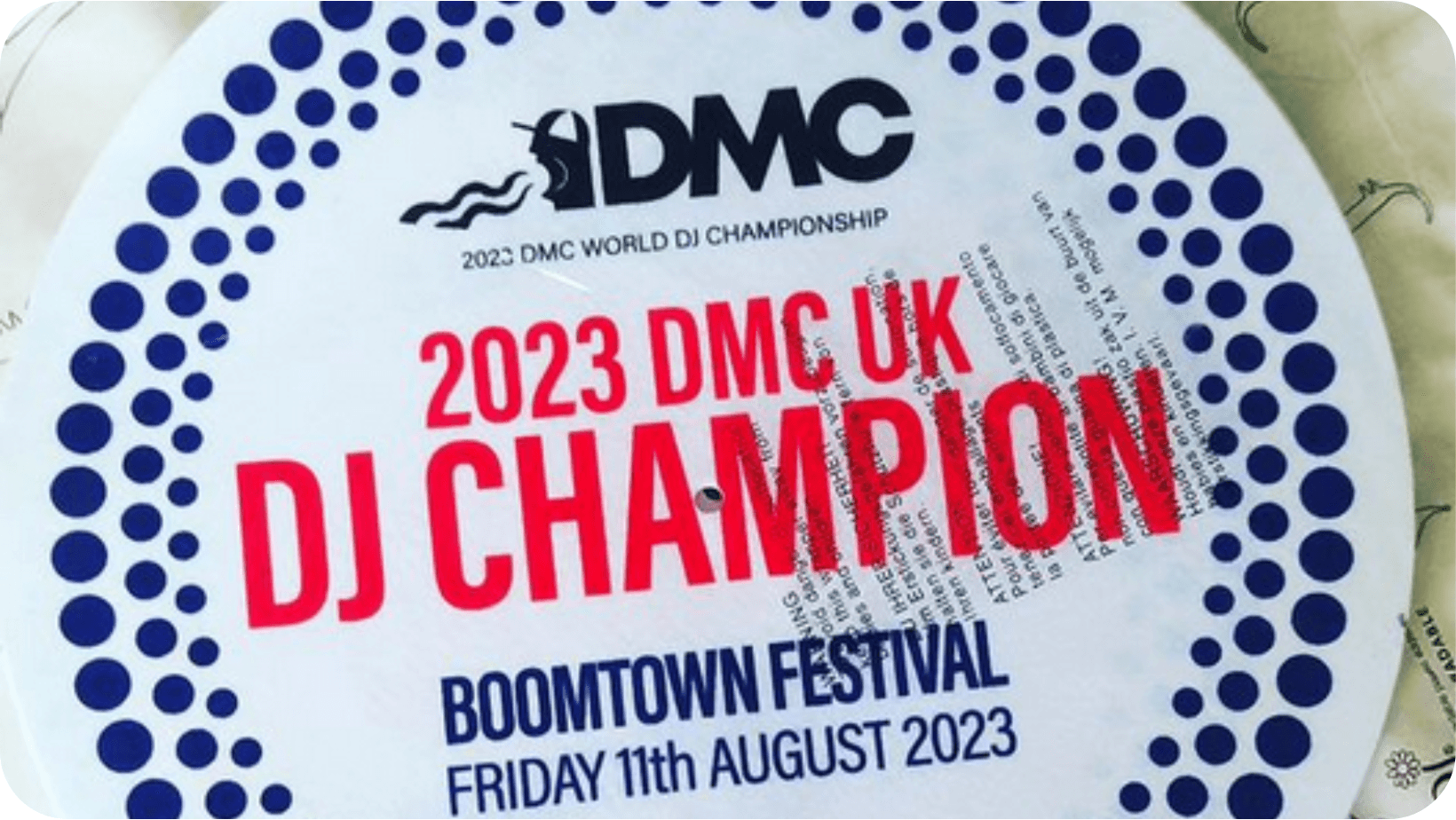 Miaer Lloyd
V-L: It should definitely be made into a movie! Fingers crossed. Has being vegan helped, hindered, or had a neutral effect on your DJing?
ML: I'm healthier than when I wasn't vegan. Weighed around 15 stone before, and now, with training and fasting, I'm 13 stone. Whilst training for the UK final I had flu and a broken finger so I need a rest before I start the practice for the World Final.
V-L: Are you the odd one out in the turntablist scene as a vegan?
ML: There aren't many, I'm guessing, although the great DJ Woody is vegan, and he's a great person and an incredible DJ talent. Two is better than none!
V-L: What drew you into DJing and more specifically turntablism/scratching? And what has kept your passion going for over three decades?
ML: Hip-hop hit Wales in the '80s and I went through most of hip-hop's elements: breakin', graff, and rap, until I found DJing. I had a solid ten years battling between DMC and Vestax DJ comps, but just ran out of steam. Takes a lot of practice and imagination coming back each year to compete.
This year I thought I'll probably never get a chance to enter again, so I took the risk and had fun with my set. I've forgotten more than I know in terms of skills, but I'm a showman, and that element is my trademark. I think it struck a chord with the crowd etc. so I'm happy I took part and people enjoyed it.
V-L: Do you feel there is, or will be, a resurgence of true turntablism?
ML: DMC have just added live DJ finals again as it was all online for a number of years. I think next year's UK Final will be very hard to reach and win as there will be an influx of talented DJs wanting to take part, which raises the talent standard again, so it's a great thing.
It's a lot easier to win an online title compared to a live final, as you can record your set numerous times until it's perfect. On the night of a live event, you only get one shot to get it right, and you just can't beat the crowd interaction. I want to thank DMC (Dan, Alex) for the opportunity and will do my best to do the UK proud at the World Final in November.
Best of luck with that, we're sure you'll do the UK proud; we'll be rooting for you! 
You may like to check out vegan music legends and 5 vegan artists using music as a form of animal rights activism.