Vegan parenting: Helpful tools for raising vegan children
Raising young children isn't always easy. For many parents it can feel like a struggle to find a good balance of home, work and family life. As parents we try to give our children the attention they deserve, taking time to participate in fun activities as a family, and teaching them important life lessons along the way. Raising vegan children often has a few additional learning curves along the way too.
With the world designed to bombard both children and parents with the need to have unhealthy influences in their life from a Happy Meal to character-based sweets and treats, being a vegan parent, raising vegan children can at times feel even tougher. For some parents there is conflict, wanting to educate their child about veganism, but on the other hand, not wanting them to stand out to their peers as someone to target for their lifestyle choices at such a crucial age. No parent wants their child to be ostracised, nor do we want to be the awkward parent on playdates having a negative impact on our children's group experiences.
Learning about veganism is not just important for the individual child but for future generations too, teaching our little ones to love and cherish animals should be the epitome of fun and joyous activities. With that in mind, we've put together a few tools we found helpful when explaining veganism to younger children, and tips to help make it fun along the way.
Fun with food
One of the best ways to introduce veganism from an early age is to get children excited about the delicious and varied food that vegans enjoy eating. Cooking and baking together can be so much fun, and in the long-term, it can help encourage your child to be a more adventurous eater and enjoy healthy, nutritious food too. 
There are numerous cookbooks designed for kids, but fewer that are vegan. A V-Land favourite is The Vegan Cookbook for Kids: Easy Plant-Based Recipes for Young Chefs by Barb Musick which has 50 simple dishes and snacks for children to create and enjoy. Many of the dishes are five-ingredient dishes and made with everyday staples from your kitchen so they're cost-effective too. The dishes are inspired by cuisines from all around the world. It also comes with a handy reference sheet for vegan substitution; the likes of applesauce instead of eggs. Barb also has an additional five cookbooks to check out for different ages and we can't wait to give them a try.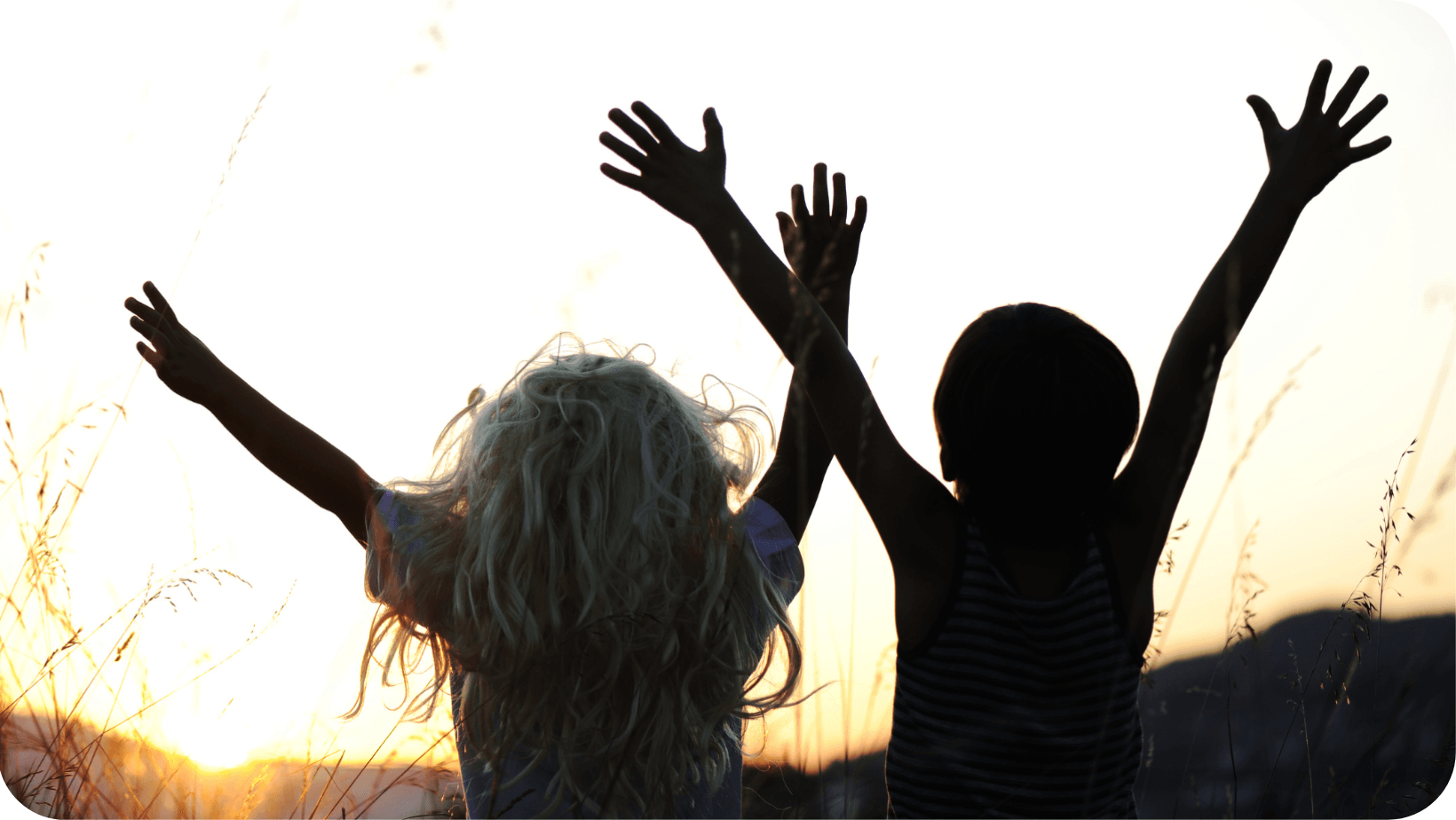 Zurijeta via Canva Pro
Days out
For many vegans, animal-based days out can be an issue. We don't want to support zoos or wildlife centres where animals are kept in captivity, but we want our children to connect and interact with animals too. A fantastic way for children to meet animals in real life is to visit a local animal sanctuary. There are many amazing sanctuaries across the UK and one we visited recently was the Farm Animal Sanctuary in Evesham, Worcestershire. At this sanctuary, they have around 600 happy rescued animals living out their best life, these include sheep, cows, pigs, ponies and horses, cats, dogs, ducks, geese, hens and cockerels, turkeys, alpacas and more.
This sanctuary, like many others, offers sponsorship for some of their animals, which is a great way for children to feel a one-on-one connection with an animal they meet in person; they can get regular updates from and about them as they grow, and go back to visit. One of our sponsorships is for Pete the pig whom our children love to visit. Sponsorship is both important to help sanctuaries run and it will help young children grow their compassion for animals.
Night-time routine 
For many vegan mums and dads, the night-time routine is bath, book, and then bed. There are many child-friendly vegan books that you and your child can enjoy together. The Vegan Crocodile by Rimona Seay is a great example of one of these books. It tells the story of a lost duckling meeting a vegan crocodile that helps get the poor duck home. It reinforces the message that unity, love and compassion can conquer all. And there is an entire host of vegan books for little ones to enjoy, at all age groups. 
Some of our favourites include Vivi The Super Vegan, Ollie The Vegan Dinosaur, V is for Vegan - The ABC's of Being Kind, Baby Love Vegan - An ABC of Plant Food and the list keeps growing. Books are a great way to share fun stories that encourage children to be compassionate from a young age. If you have older children or teens, here is an extensive list of vegan fiction books and/or books with vegan characters. 
So whether you're at home in the kitchen, on a fun family day out, or getting ready for bedtime, incorporating fun vegan-friendly activities into your children's routines needn't be a chore. Looking for more inspiring content to help you raise vegan children? Check out what we feed our children's minds.