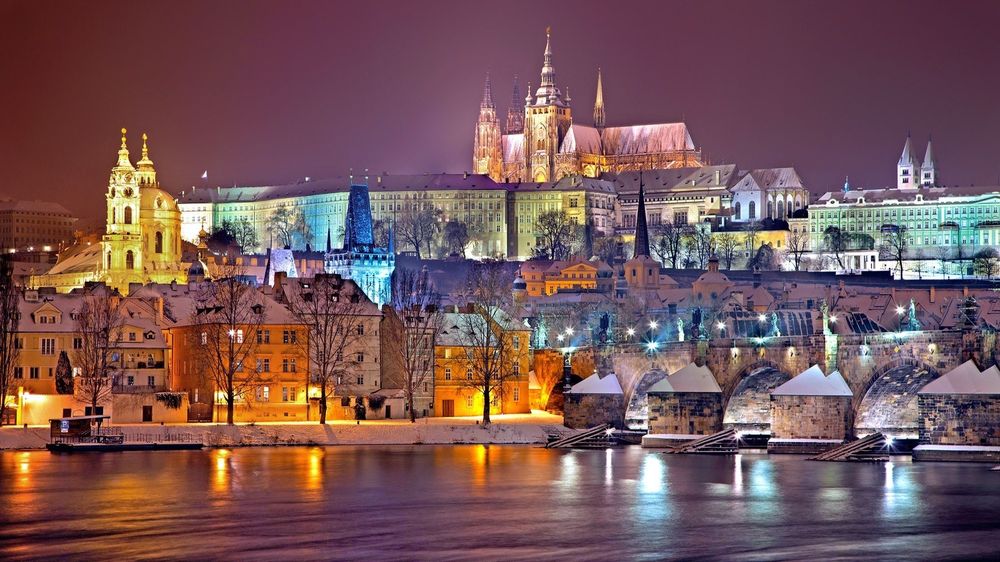 Julius Silver/Pexels
Vegan travel: Is winter the best time to visit Prague?
From staycations to trips further afield, at V-Land UK, we love to travel. One city we were fortunate to visit several years ago during summer was Prague and we recently had the opportunity to return. This historic city is nestled in the heart of Europe and it is the capital of the Czech Republic. 
What to do in Prague
With its rich architecture, it is a beautiful city to visit at any time of the year and there is plenty to keep you enthralled. You will want to visit Prague Castle and the breathtaking St. Vitus Cathedral within its grounds. A wander across the Charles Bridge is a must. And don't forget to stop and touch the Statue of John of Nepomuk, as to do so, is said to bring good fortune. Finally, the hourly "The Walk of the Apostles" at astronomical clock in the Old Town Square is a performance worth catching. 
What to do in Prague in winter
Our return visit was in winter and we found there to be many more themed activities to keep you entertained. This, for some, would surely make it the best time of the year to visit Prague. During late November, December and Early January, you can hardly turn a corner without stumbling upon a Christmas market. Two of the best markets can be found at the aforementioned Prague Castle and the Old Town Square. 
Another popular activity in the city at this time of year is outdoor ice skating and there are many pop-up locations to choose from. This presents the opportunity to skate under the tallest building in Prague at the Zizkov TV Tower. What a thrill. Running at a similar time to the Christmas markets is a relatively new festive tradition - the Christmas trams. A fleet of these vehicles are decked out with lights and decorations that can be viewed or ridden as they weave their way through the city streets. This, without doubt, adds a touch of magic to the darker winter evenings.
Like most large cities there are plenty of vegan options, but the extent of choice may come as a surprise. Throughout the city you can find numerous restaurants, cafes, bakeries, a mini supermarket and even a tattooist specialising in floral prints. It certainly punches above its weight. So, to make it a little easier for you, here are our top picks.
Hotel
A vegan hotel is not the norm when travelling but Prague has one. The Salvator Boutique Hotel is situated in the heart of the city. This means you will not need to go very far when venturing to the main attractions. It has 38 designer rooms, of varying sizes to fit most needs, and all have a comfortable, contemporary feel. On the ground floor, is their restaurant, Palo Verde Bistro. This vegan eatery is Happy Cow top-rated, and it is easy to see why. It serves breakfast staples like oatmeal, waffles and scrambled tofu from 8:00 to 10:00. For the more adventurous of us there is kimchi 'omelette' or pea guacamole toast. The latter, a creative spin on the less environmentally friendly avocado. Surely a win. Do return for dinner though. Their lasagne bolognese is the perfect hearty dish for a winter evening. And don't miss out on sampling a cheeky cocktail or one of their many desserts, tantalisingly displayed in glass casing for all to see. 
Bar
If you just want to focus on drinks and nibbles then bar GINGER has a lot going for it. It is an intimate venue with a cool and vibrant feel. Plant-based snacks are served alongside cocktails, draught beer and wine. Sunday and early week make for a more relaxed visit, whereas it can get quite lively on a Saturday evening.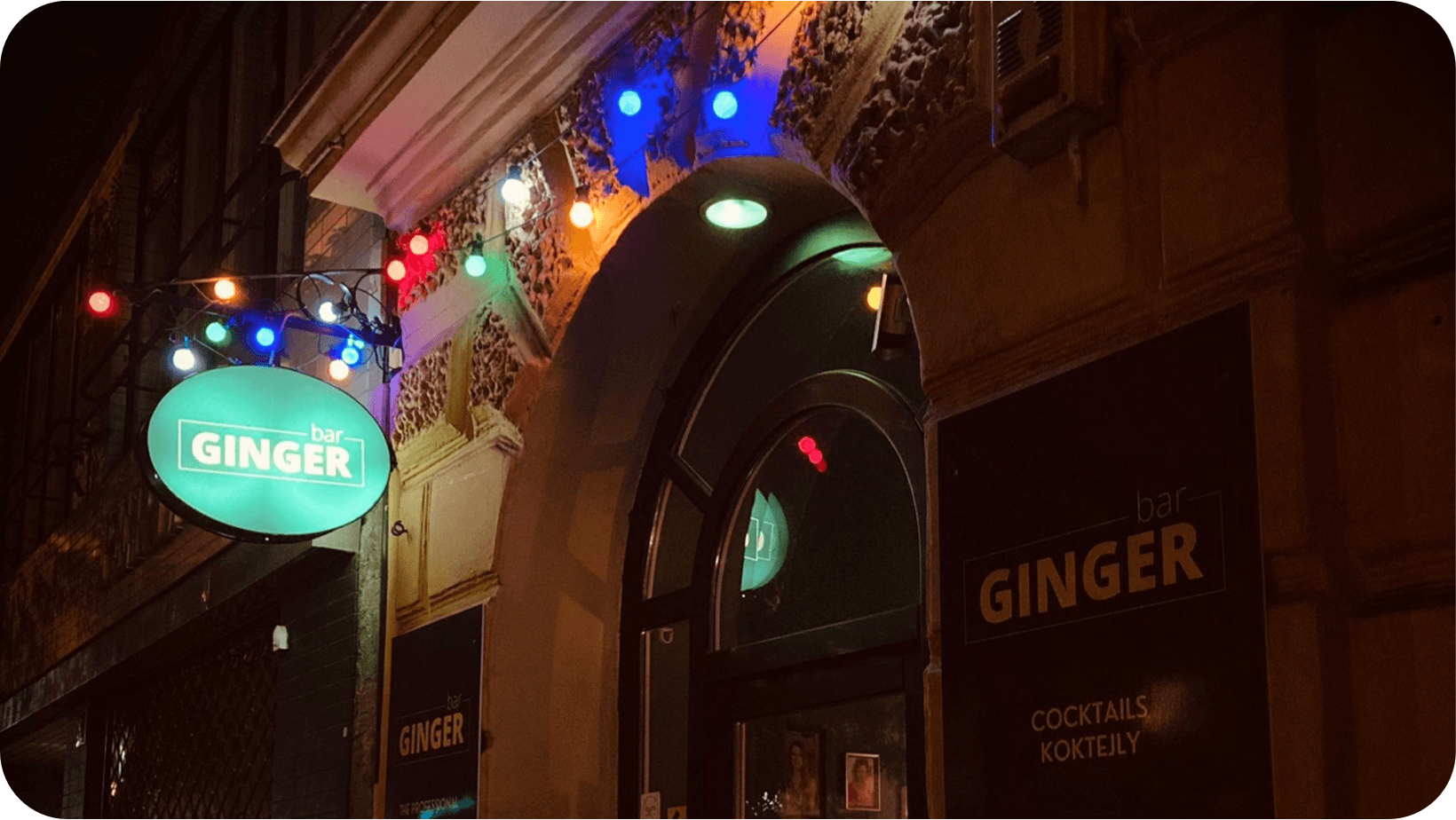 Mark Flood
Restaurants
There is plenty of vegan food to sample in Prague so you will certainly not go hungry. 
Another Happy Cow top-rated restaurant, and V-Land favourite, is Forrest Bistro. They offer veganised Czech and Asian cuisine alongside coffee and cakes. With friendly staff and a chilled atmosphere you could easily return every day for lunch to sample the rotating menu. If you are a lover of noodles, then you must not miss the opportunity to devour the hot and sour flavours of their Tom Yum. There are many sweet treats like puff pastry cream cake or chai chocolate truffle to tempt you, so do leave room for savouring such indulgences. 
Vegan's Prague has one of the most unique settings as it is housed in a 16th century building, close to the city's castle. The tastefully renovated attic space also has an outside terrace with a view overlooking the surrounding buildings. It serves home-style Czech and international cuisine ranging from dumplings to salad to burgers. Something for everyone.
To sample the most vibrant and healthy food in Prague, Lifehouse Bistro is a must. Their food is natural, 100% plant-based and freshly prepared in their very own kitchen. Boost your vitamin and mineral intake with dishes like Greek salad with almond feta, nut cheese topped sourdough or raw banana cake. Their exquisite plant milkshakes, smoothies and hot drinks simply amplify the wholesome eats on offer. You will leave both satiated and rejuvenated.
So, to conclude, the best time to visit Prague is during whatever season you decide to go - winter, spring, summer or autumn. There is so much to do and so much to eat, it really doesn't matter.
For more travelling reviews you might like to see what we thought of our visit to the theatre spectacle that is the Edinburgh Festival Fringe last August. Or there was the time we stumbled across a vegan dish with a difference on our way to Cornwall.