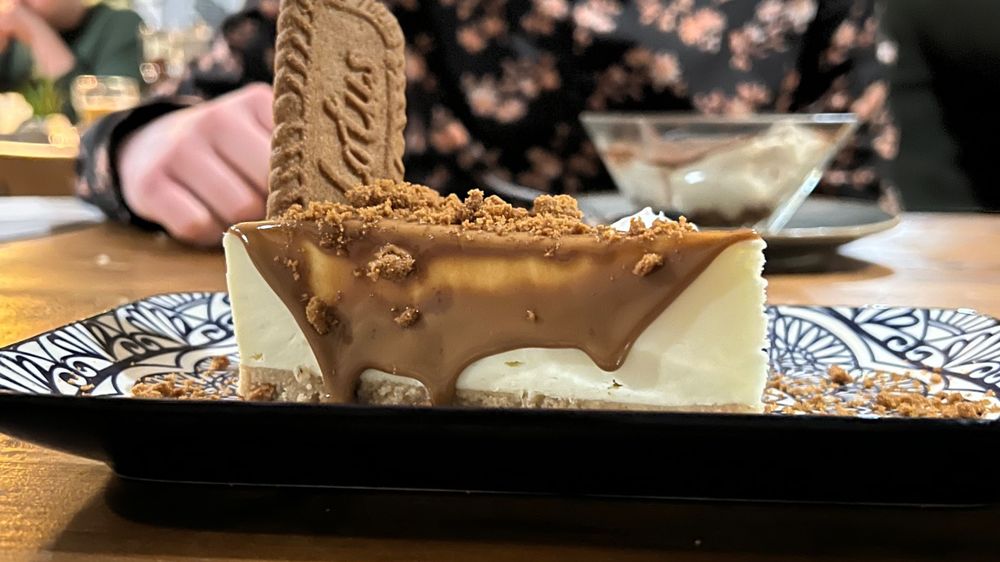 Gareth Mckerr
Vegano Newcastle: Italian-inspired vegan eatery you need to try
We had the pleasure of visiting Vegano Newcastle. Word on the Newcastle vegan scene is that it is one of the best vegan restaurants in Newcastle, and now we can see why. Whether you're seeking good quality coffee and cake or want to tuck into a three-course Italian-inspired menu with a glass of wine in hand, they've got you covered.
On entering, three things warmed us; the heat on a wet and dark evening, the warm and welcoming greeting and atmosphere, and the warmth of emotions to see the hand-painted wall mural depicting all of the animals we are striving to save; a sure sign of the cruelty-free dishes headed our way. 
It was obvious Vegano Newcastle care about their customers and personal touches. The venue was intimate with dimmed lighting to match the early evening mood, tables set with candles, complemented with the personal touch of herbed breadsticks, a nod to the Italian-inspired menu ahead - pizza, pasta, and other comfort dishes. 
Our lovely host, Millie, sat us down and asked if we wanted some olives while we considered the menu. Yep! We sampled the fresh olives, coated in citrus, chilli and salt, with a couple of cocktail sticks to arm us in fighting over the last one. Millie talked through the menu and informed us about the must-have dishes. 
We rightly chose the homemade baked vegan camembert cooked with white wine, garlic and rosemary, served with garlic toast and cranberry, and the orange compote with walnut & lentil pate. We were pleasantly surprised to see the camembert was indeed entirely house-made and cashew nut-based. Established vegans know it's going to be good when it's nut-based. Sorry coconut… we're just not that into you. 
The camembert was oozy and spreadable but still had that bite you'd expect from a baked cheese. The walnut and lentil pâté had the consistency and texture of what you would expect a pâté to have, with a delicate flavour profile without the harsh truth of a meat purée. 
For mains, we had to try the Carbonara and the Nduja Pizza. While there is no hard and fast rule to vegan carbonara, and everyone has their own interpretation, we'd say Vegano's version, and excuse the pun, was crème de la crème - it has that creamy yet subtle 'eggy' taste which clung to the spaghetti. The addition of the smoky mushroom pancetta and 'fakon' pieces brought it to life. The pizza was authentic, with a bubbling crust and a crispy base, with just the right amount of topping to keep that authentic flavour alive. Vegan nduja - something the supermarkets are trying to get right, but Vegano, you've done it.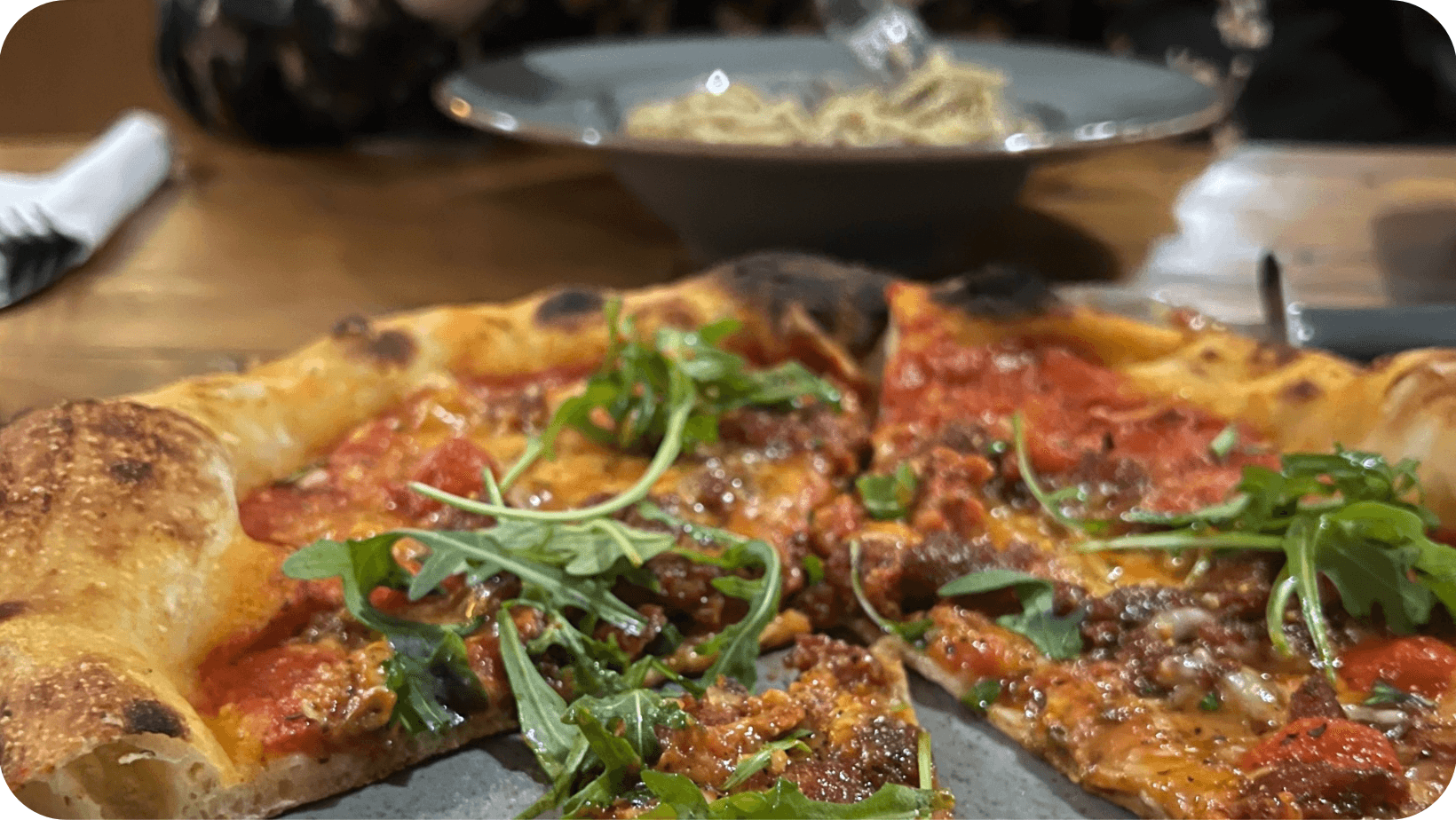 Gareth Mckerr
Departing slightly from Italy and bringing it back to Newcastle, of course being in the North we tried the recommended show-stopping mixed vegan kebab. Now we're not usually one to be defeated by a vegan kebab, but we lost our winning streak here - a gigantic two-hander job stuffed with doner and 'chikn' pieces and all the salad and sauces. Nothing like the greasy end-of-the-night doner takeaway. well thought out, balanced mix of meat-free protein and salad. Be warned, if you're going to order this, make sure you have a ravenous appetite. No need to bring tupperware if you can't manage it all, Vegano kindly packed up the leftovers for a work-from-home power lunch for the next day. 
A meal isn't finished, in our opinion, until you round it off with something sweet. We tried the tiramisu and the Biscoff cheesecake. The homemade tiramisu was second to none - a closely guarded secret, but we were told it was the owner Natalie's Italian Gran's own recipe, veganised as close as possible, and you could tell. How was the Biscoff cheesecake, you ask? Just how it sounds - delicious. 
This was our first and definitely not the last visit to Vegano Newcastle. Our only regret was putting off visiting sooner. If you're visiting the friendliest city in the North, stop by this vegan Newcastle restaurant. Also check out Vegano's mission to rehome rescue animals. 
If their vegan camembert has got you thinking about vegan cheese, look over our article about artisan cheese worth treating yourself to, and if you're not in Newcastle, but fancy treating yourself to some tasty Italian-inspired grub why not try making Holly's super easy yet decadent carbonara?