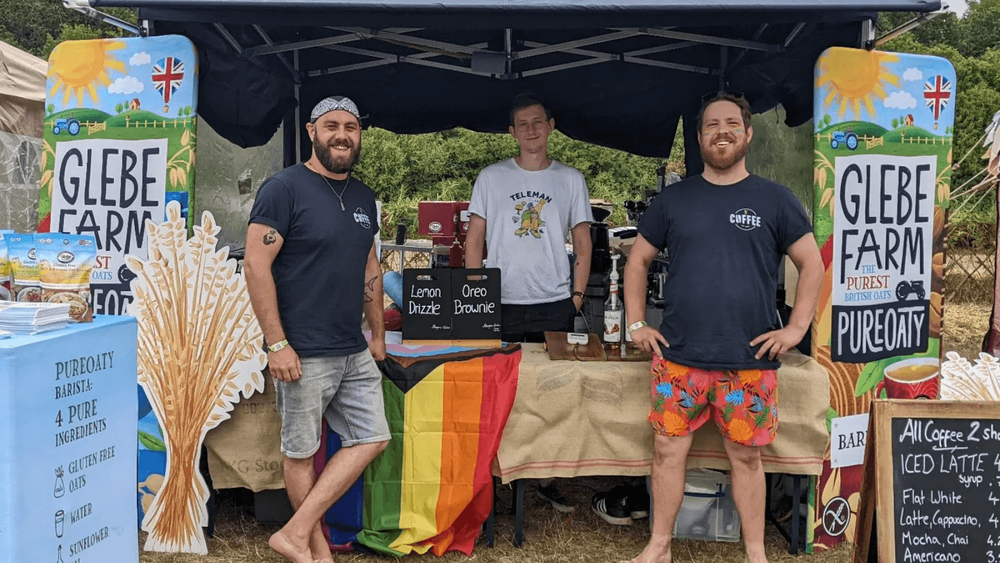 VG Coffee
VG Coffee: The power of starting a petition
Twenty-first century living can be challenging, with current affairs that require attention often going unnoticed by mainstream media. Starting a petition is a fantastic resource for people with concerns they feel need to be shared far and wide. There are multiple petition websites available enabling individuals and businesses to grow support, create a movement, and in turn, if the petition builds enough momentum and gains enough signatures, prompt positive change for people and the planet too.
There are many petition sites available to choose from such as; Change, 38Degrees and Sum Of Us. Or if you really mean business, you can petition for a change to the law or to government policy via GOV UK. If the petition secures 10,000 or more signatures it will receive a response from the government, if the petition secures more than 100,000 signatures, it will be considered for debate in Parliament. Whilst not all petitions are a success, many have a lasting effect and at the very least, raise awareness for issues that need attention. In a best case scenario, starting a petition could make the seemingly impossible - possible. 
Few understand this better than Thomas Darrell Ross, founder of VG Coffee, a vegan coffee and street food business that came across an injustice and wanted to step in and try to help. In 2021 Glebe Farm Foods, based in Huntingdon, was taken to court by Oatly over claims that Glebe Farm Foods brand name, PureOaty and its packaging was too similar to its own. The trial was described by many as a David vs Golliath and with thanks in part to the support and media attention generated from the petition started by VG Coffee, Glebe Farms won. We sat down with Tom to find out the inside scoop, and more about his amazing vegan business.
V-Land UK (V-L): Hey Tom, thanks for chatting with us today, what was the inspiration behind VG Coffee? 
VG Coffee (VGC): I had an up-ending life experience - quite literally! Six years ago, I survived an accident where a balcony I was standing on collapsed. I fell twelve feet, along with the balcony, and was left impaled and hanging by three metal spear headed railings through my legs. It was a life changing ordeal which took me six months to learn to walk again, and a year with a psychotherapist for PTSD and survivor's guilt. Unfortunately, the nerve damage remains and I still suffer with the pain. Years on, I received an amount of capital in the form of compensation. I knew that I would start my own business, and I'd previously managed coffee shops from Costa to Starbucks, from Cambridge to Brighton and back again, so when the opportunity came up to buy a pedal powered coffee bike, a trade I was experienced in, using the legs that l very almost lost, and holding the ability to make my business as eco-friendly as possible, I knew this was the beginning. 
A few months after buying the bike I was almost set and ready to go. And then, COVID hit. Our launch was postponed until July 17th 2020 but when we finally opened VG Coffee the launch was a huge success and we were off.
Two years on, we now pitch five days a week at Cambridge University Library, and get booked for festivals, corporate hires and private functions and we've now expanded to a five person baker and barista team.
V-L: What an inspiring story - and from the pictures and reviews online, your coffee and cakes are both going down a treat! What prompted you to start a petition for Glebe Farm?
VGC: In all honesty, it just felt like the right thing to do. After hearing about the case, Tom took to Twitter to start a dialogue with Oatly as seen in our highlights reel on Instagram. With these tweets going out it attracted the attention of another local business owner, who is now a dear friend, an amazing chocolatier named Riadh Falvo of Bumble and Oak and together we decided to write a petition and to try to bring this to people's attention.
V-L: Were you and Riadh surprised by the response?
VGC: Yes and no. The optimist in me believed that this would grow and that my faith in humanity would be vindicated once it began to spread. Once it started, Riadh and I would share screenshots of the rising number of signatures with much joy. 
Once Change.Org started communicating with us, that was when we knew that it was really going to take off. They stated they believed in the cause and would sponsor the petition for free as it was right to do so. Then it exploded, and was gaining tens of thousands of signatures a day until it peaked around 130,000 supporters!
V-L: That must've been amazing to see, and I'm sure had an impact on the media attention generated around the court case, and potentially the final outcome. So, what's next for VG Coffee?
VGC: We are currently looking for a new pitch and hope to have that secured soon and there is more work coming through for the bike with Glebe Farm Foods, whom we often now work with, so keep an eye out for that. In the future, we plan to do a food truck and open a café and in the short term, we will continue to do what we do; helping the planet keep turning with delicious vegan coffee and food, with a minimal carbon footprint.
V-L: Can you tell our readers in one sentence why you think they should give vegan living a try?
VGC: Now more than ever, it is the easiest time to go vegan, with products in every supermarket, the world is in crisis with evidence of climate change all around us, and with such strong evidence linked to animal agriculture. Are our taste buds more important than the future of the planet?
That's a great round up to the interview - thank you for speaking with us today, we hope to see VG Coffee at events and festivals around the country soon! 
Has this interview made you crave something oaty? Check out H!P creamy oat milk chocolate bars.