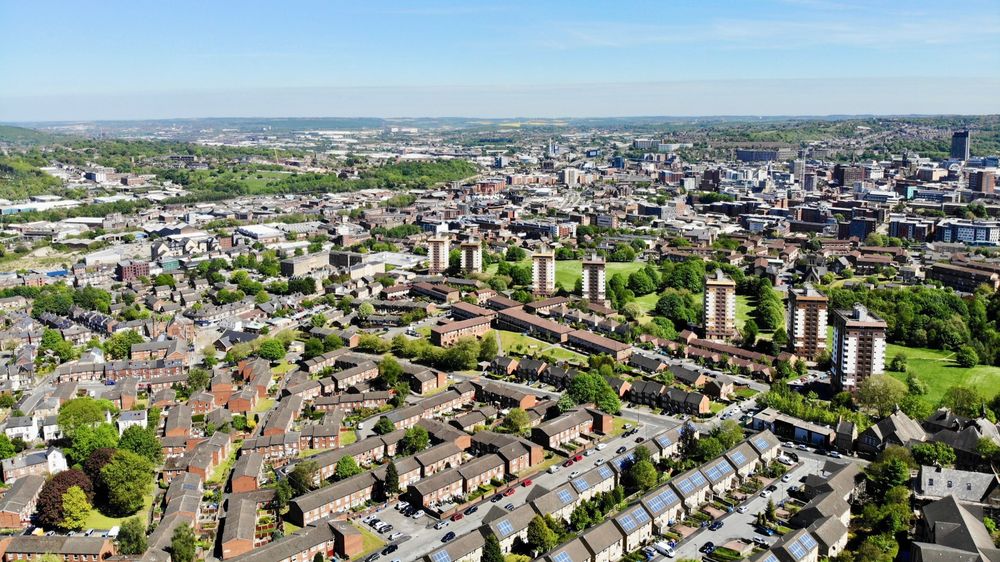 Benjamin Elliot/Unsplash
What makes Sheffield the greenest city in the UK?
Historically Sheffield has been nicknamed the 'steel city', however it is safe to say that the city has outgrown this moniker. As of late 2021 Sheffield has been credited as the UK's Greenest City. 
During the industrial revolution in the 19th century Sheffield was renowned for its steel production, making it the centre of manufacturing in the UK at the time. The geographic location of the city is really what supported it in becoming such a force during the rise of industry. Being surrounded by hills which supplied coal and iron, as well as woods and its seven rivers created an ideal steel manufacturing environment.
And even though in a recent, comprehensive study it lost out to Exeter in terms of city centre greenness, the wider city is renowned as the greenest city in the country overall. 
However, this lustrous landscape is now helping the city claim a new title. In November 2021 NatWest and the University of Southampton's 'Green Cities' report was published which credited Sheffield as the UK's Greenest City.
What makes Sheffield the greenest city in the UK?
Boasting over 22,000 acres of green space, 250 parks as well as 52 square miles of national park, it's no surprise that the city has more trees per person than any other city in Europe. 
It's not only that these green spaces make up more than 60% of the city, but Sheffield also produces a lot of its own renewable energy. On top of this the city is taking steps to becoming net-zero carbon neutral by 2050, such as its clean air zone. One of the city's most commendable actions towards sustainability is its award-winning Grey to Green scheme which transformed a former dual carriageway into a refuge filled with colour and nature. This verdant space is also improving the area's flood resilience and adds to the ways in which the city is responding to pollution and climate change. 
With the Peak District right on your doorstep and easy public transport access to anywhere in the city, you are never far from nature. So, it comes as no surprise that there is a plethora of vegan cafes and restaurants throughout the city. 
Even though Sheffield lost out to Exeter for the title of the 'greenest heart of all British cities' the researchers emphasised that the wider city of Sheffield is renowned as the greenest city in the country overall.
If you're in Sheffield why not stop in at Humpit, or if you feel inspired to create your own green space then check out some tips on vegan gardening.