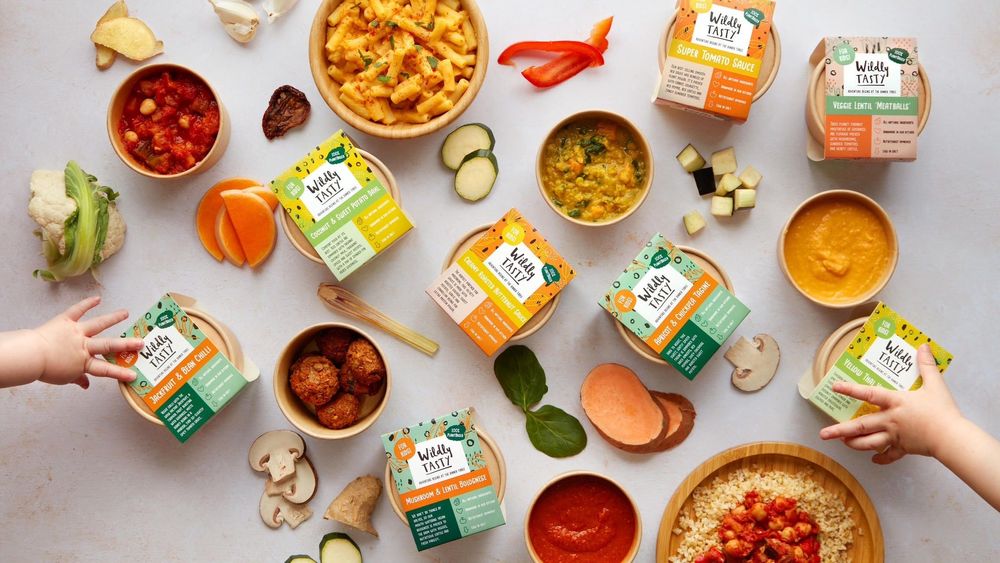 Wildly Tasty
Wildly Tasty's plant-based kids meals live up to their name
More and more parents, whether they are vegan or not, are growing or buying vegetables and/or plant-based meals for their children. Of course, children can be picky and often don't like the look, texture or taste of some vegetables on their plate. For this reason V-Land UK brings you this special article introducing Wildly Tasty products to parents. Even adults often love Wildly Tasty's veggie meals.
Wildly Tasty was born out of a passion for plant-based cooking and a vision to see more children enjoying delicious meals packed with veggies from a young age.
The founder Louisa Mitchell spent the last 6 years as Head of Recipe Development at Mindful Chef, and with an ever-growing love of plant-based cooking, she decided to create a range of meals specifically made for children to enjoy.
Wildly Tasty is a planet-friendly business based in Surrey, that puts sustainability into the heart of everything they do, from the plant-based ingredients they source through to the packaging.
Wildly Tasty is full of flavour with highly nutritious ingredients created for children (but hey, adults can enjoy them too. We did and loved it!). We tried all their delicious flavours: Mushroom & Lentil Bolognese, Yellow Thai Veggie Curry, Apricot & Chickpea Tagine, Veggie Lentil 'Meatballs', Super Tomato Sauce, Coconut & Sweet Potato Dahl, Creamy Roasted Butternut Sauce, and Jackfruit & Bean Chilli.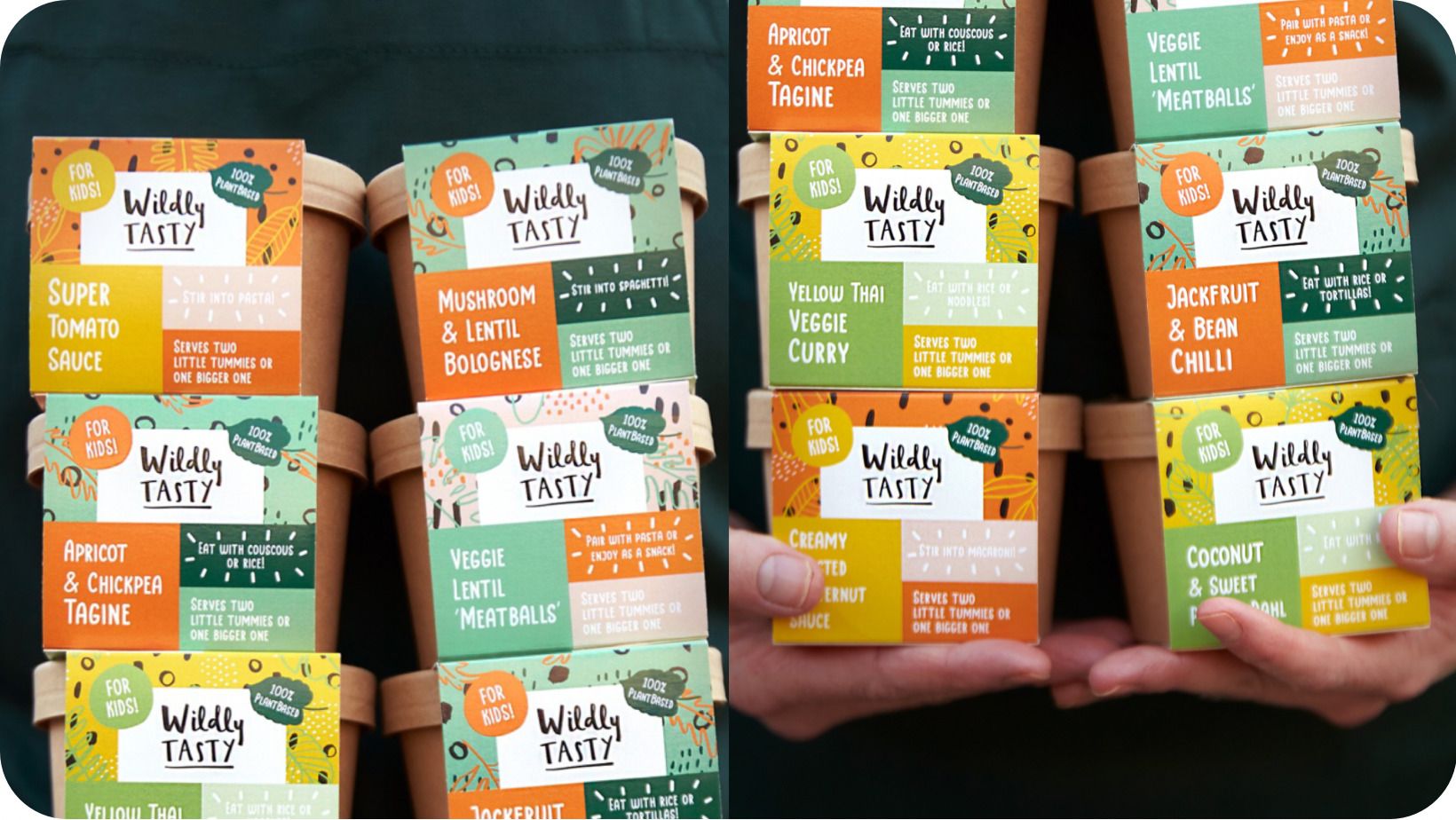 Wildly Tasty
Of course we loved them all, because everyone at V-Land has an inner child. So far our favourites are the Veggie Lentil 'Meatballs' and the Super Tomato Sauce. Why? Because you can mix both together and make the perfect Mushroom 'Meatballs' pasta, but saying that you can also try the Mushroom & Lentil Bolognese to make the lasagna of your dreams, using lots of grated cheese from Violife. We're sure your children will love it.
You can buy their meals separately or get their taster bundle from only £29.99, and also have 20% off on your first order on their website using the code: WILDLYTASTY20.
If you are raising or consider raising vegan children this article gives helpful tips for bringing up vegan children.