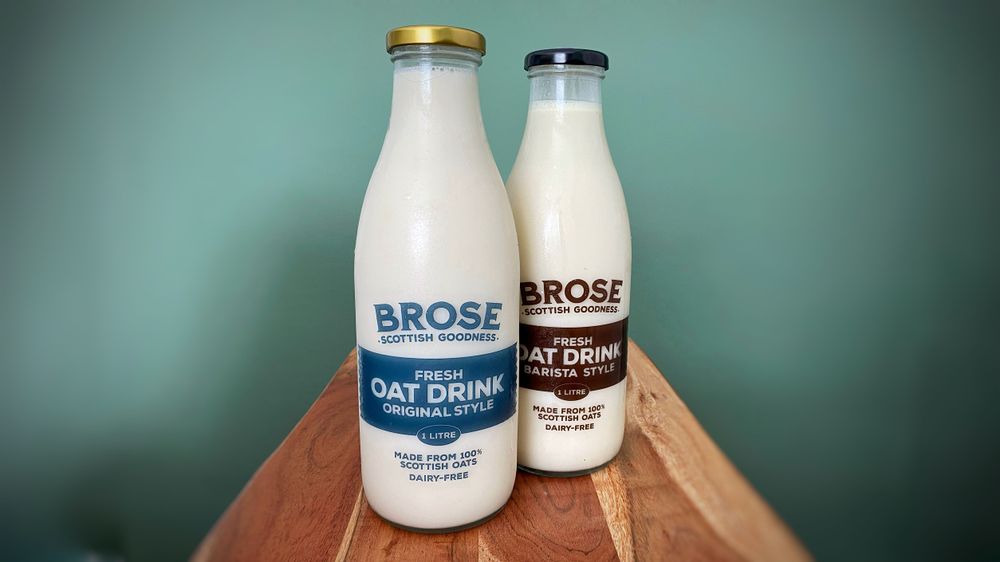 Alex Osborne
Brose: Really floats your oats
With plant-based milk seeing a massive rise in popularity and still growing, it's plain to see that even non-vegans are gravitating to milk alternatives for their morning brew. The United Kingdom is the second largest market in Europe and home-grown milks further encourage consumers' need for sustainability.
Scottish and proud
East of Edinburgh is a small company called Brose, which produce an oat drink using locally produced oats. Scottish oats, in our humble opinion, make the tastiest porridge to kickstart your day.
We were kindly gifted four glass bottles, triggering happy memories of the clinking from the milkman in the morning - two of their Original Style, and two Barista Style. As coffee drinkers who verge on addiction, the Barista Style excites us the most - but we were prepared to drink all the bottles dry.
Tasting the difference
As soon as we received the delivery, breakfast was set, and we poured the Original Style onto the dry cereal. Although not too thick, it coated the cereal and fruit beautifully. Taking a cheeky sip from the bottle, it tasted rich, full of flavour from the oats, with a hit of sweetness that surprised us as the drink contains no added sugar. 
It was time to try the Barista Style, which looked thicker in the bottle. While warming it, we noticed the creamy, velvety texture, which bonded so deliciously with a couple of espresso shots.
It did not disappoint. It wasn't oily and did not separate like some oat milk can. The foam was good, and the kick of sweetness meant there was no need to add any syrup.
We can imagine Brose drinks would work beautifully for cake recipes and other sweet treats, and it blended well for a morning protein shake. We can also confirm that it mixes with tea perfectly, the nemesis for many plant-based milks.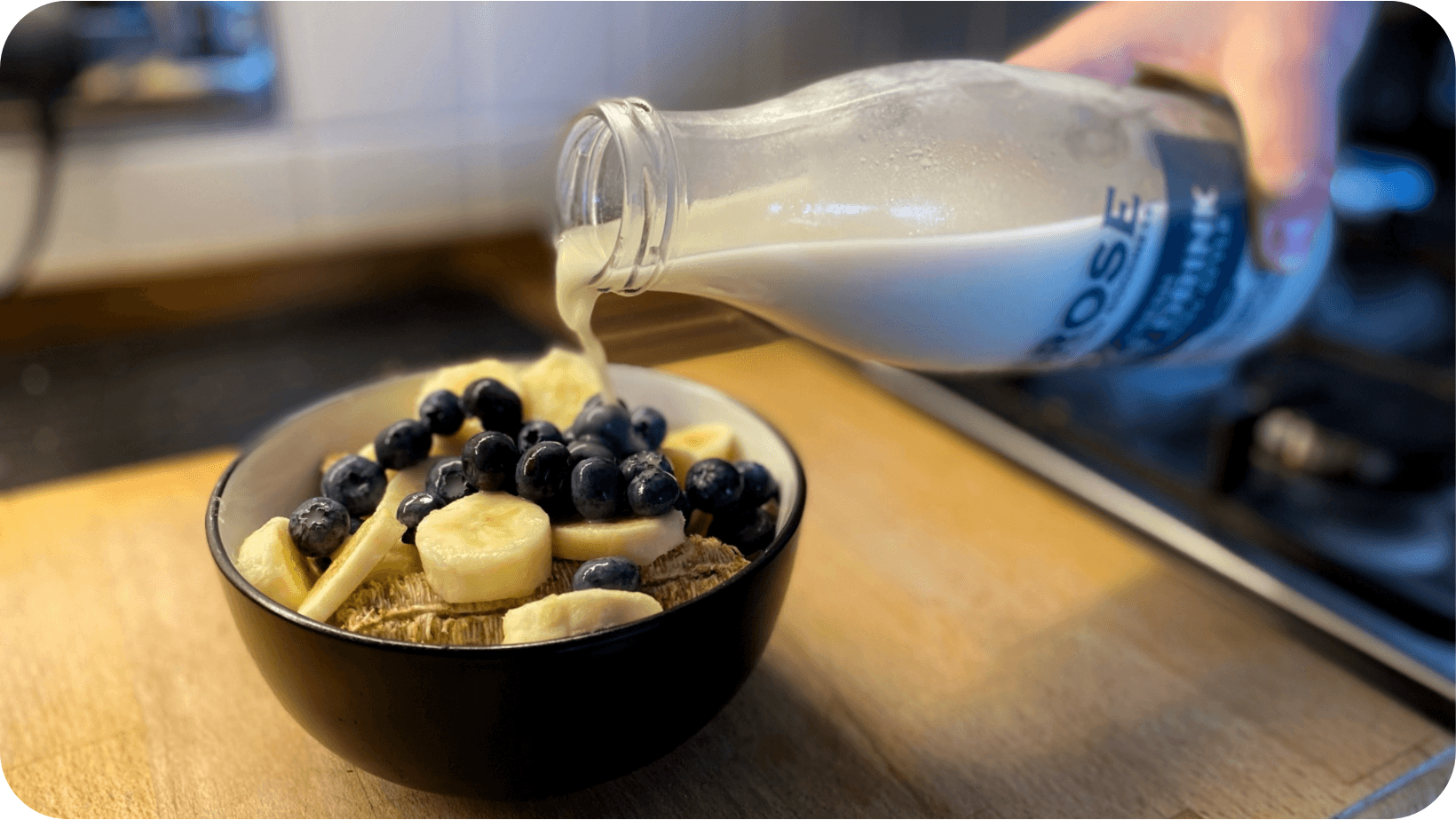 Alex Osborne
You need to try it for yourself!
We were so grateful to receive the bottles, and when you are visiting Scotland, there are plenty of cafés that will make you a professional coffee with Brose's delicious oat drink. For residents, there are many stockists in Edinburgh, Glasgow and other locations in the central belt for you to buy a bottle (or two) and try it for yourself at home. 
Also, it's worth remembering that their glass bottles can be returned too, and if returned they will provide a good discount toward your next bottle - we guarantee that you will be wanting more once you have had your first taste! You can find all the information on the Brose website.
Most of us love oat milk. If you're feeling more adventurous, check out 7 unusual vegan milk alternatives worth trying, and how about some creamy H!P chocolate made with oat milk?