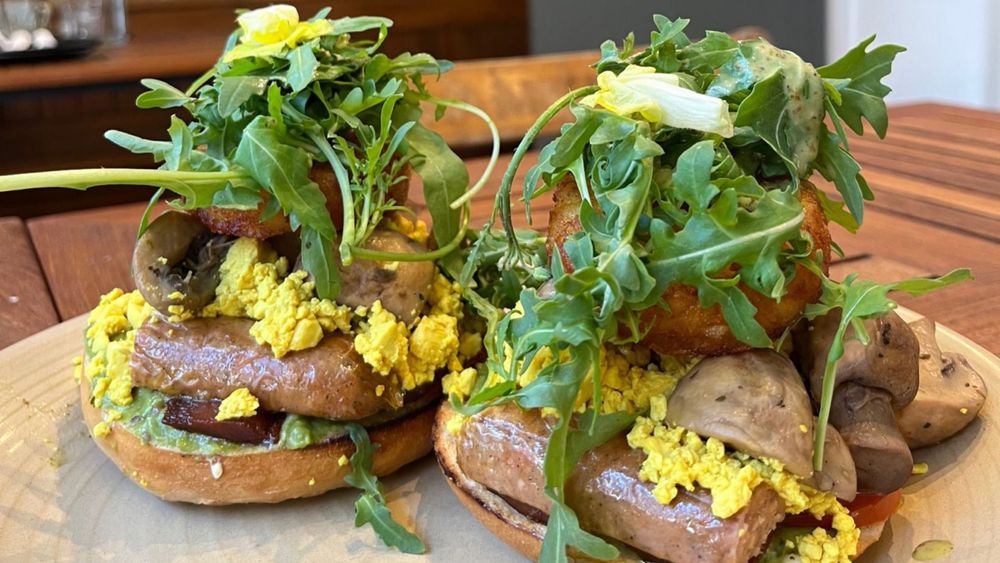 Ben Richardson
Café@62: Vegan café in Brighton bringing vegan foodies together
Café@62 is no ordinary vegan café in Brighton. It is also part of 21Blox, a "team of individuals focused on helping young and developing food enterprises move to the next level". 
Situated near Brighton's bustling train station and trendy North Laines, Café@62 is the place to bask in the fully vegan experience. The front of the Victorian town building is covered with climbing green foliage, reminding us of our connection with nature - already, we feel relaxed.
Inside Café@62, we drink in the abundance of plants and artwork and meet the friendly, passionate founder, Tracy, who has left 20 years working on yachts to pursue a remarkable dream: to democratise and encourage communal spaces for vegan chefs and foodies, as well as having curated an exciting vegan café menu. 
Café@62's communal business model: Where dreams come true 
Café@62 has its café menu and an extra specials menu whereby anyone with 'culinary dreams' can use the premises for their own pop-up space and serve their vegan dishes. Pop-ups have featured Plant the Seed whisking up vegan egg dishes, and Pulp Burgers, specialising in plant based burgers. 
We are lucky to meet the pop-up brand Food for Soul founded by two accountants passionate about cooking Indian cuisine. Over lockdown, what started as a hobby is being served in Café@62. We taste the Dal Makhani and Rajmah Masala, served with aromatic peas and potatoes, with an accompaniment of rice cooked to perfection with a light seasoning of cumin seeds. Food for Soul slow-cook the pulses, allowing the rich lentils and kidney beans to soak up the warm spices, resulting in a sophisticated layering of flavours - perfect dishes to welcome in autumn.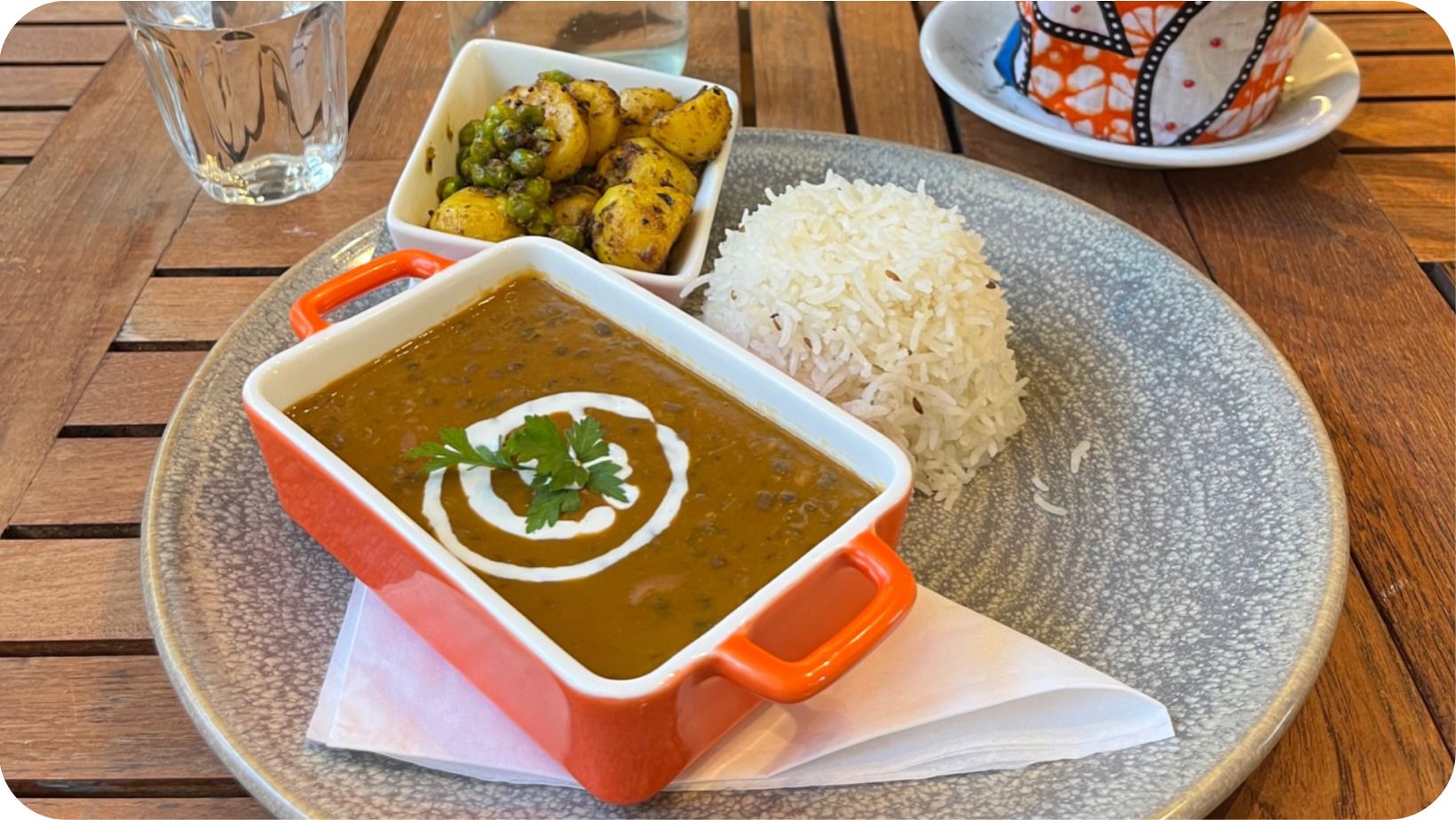 Ben Richardson
Encouraging this communal space is a fantastic opportunity for new brands, chefs and food influencers to promote their ideas to the public, utilising the professional kitchen and interior of Café@62. Plus, this gives customers fresh, diverse menus. The area can also be used for parties and yoga sessions and sets up a vegan communal vibe for networking and building relationships with like-minded people. 
The food 
Café@62's main menu offers a wide choice of breakfast, brunches, "build-your-own bagel" (charmingly called B.O.B, where you can choose from a Half BOB to a Full BOB), and lunch options. Much care and consideration has gone into creating this dynamic café menu.
First, V-Land UK tries The Full Venglish - a monumental breakfast stacked on a bagel (pictured in the feature image). Satisfying the desire for comfort while being nutritious: crisp vegan bacon and succulent sausages, scrambled tofu, mushrooms, tomatoes, a smudge of vegan cream cheese, a golden hash brown, the goodness of avocado and a glorious bundle of fresh peppery rocket. This full vegan breakfast means business! 
Next, we devour The Cabo San Lucas - a burrito with pulled Oumph!, spicy onion and pepper, spiced rice, beans and cheez, served with punchy guacamole, fresh pico de gallo and vegan sour cream. The pico de gallo tastes bright and citrusy with coriander, which complements the heartiness of the burrito - this is one of those meals that will certainly pick you up as the days get shorter. The mingling of spice, herbs and citrus will tantalise your olfactory receptors before you take a mouthful.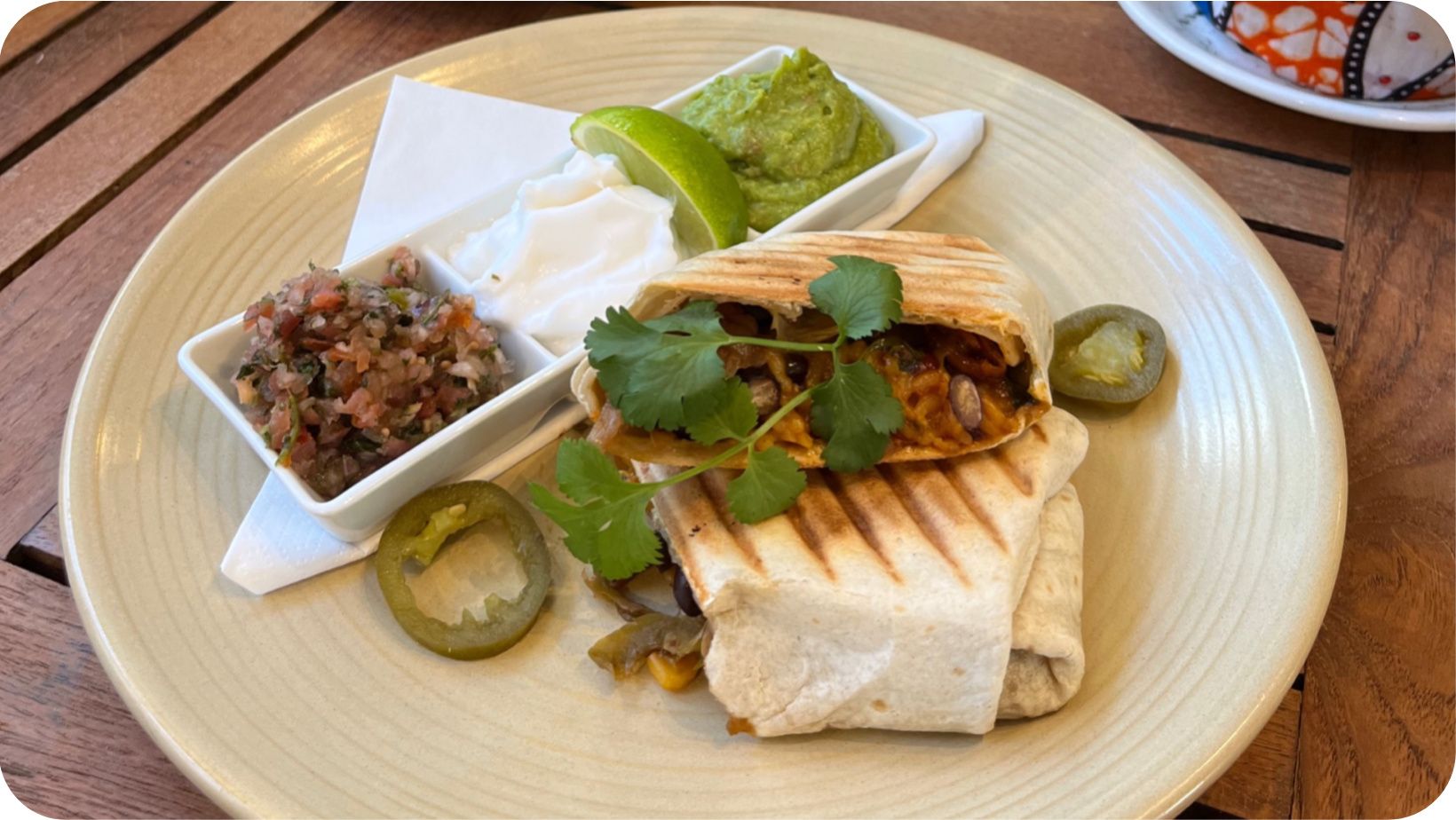 Ben Richardson
Don't delay - follow your dreams! 
Next time you roll off the train in Brighton, hungry, and thirsty for coffee, roll into Café@62; when you're organising a tasty gathering for your friend's book launch on sustainability, book Café@62; or showcase your culinary skills within a vegan community - contact Café@62 about having your own pop-up space. 
If you are a Brighton foodie, here's our guides for the best options for vegan fish & chips and brunch in the vegan capital of the world'.