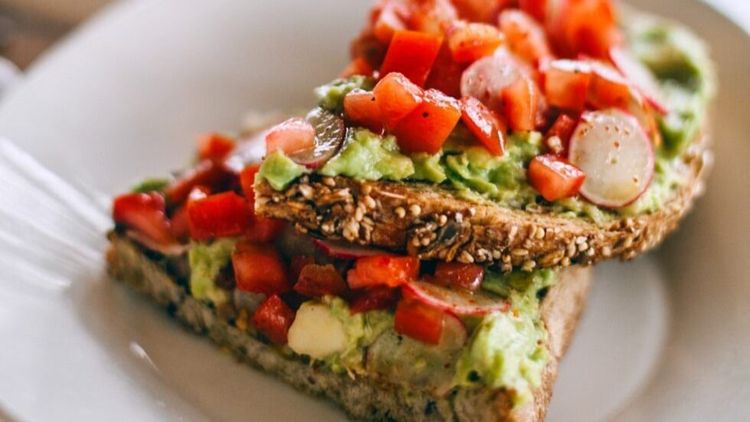 Maria Orlova/Pexels
Delightful vegan brunch options in Brighton
It's not difficult to find vegan options when you're out and about in the UK - it's 2022 and people are catching on. Brunch is becoming increasingly popular and as frequent visitors to the vegan hotspot of the UK, we've scoped out some of the best vegan brunch options that Brighton has to offer. Whether you're after a fully veggie/vegan gaff, or somewhere special to visit with your non-vegan pals, here are six amazing vegan hotspots in Brighton to check out.
OEUF
Prepare yourself, this place is so cute you'll be squealing.
Just a 20 minute walk from Brighton City Centre, you'll find yourself in beautiful, laidback Hove, where Oeuf is nicely tucked away from the windy seafront. The interior is ornately decorated with washes of greens and velvet pinks, just a taster of the beautiful detail that goes into the presentation of their food, too.
As you'd expect from the name (meaning egg in French) Oeuf isn't exclusively vegan, but caters for everyone. And although their infamous 'frumpets' haven't been veganised yet, their offer of berry pancakes; a full vegan breakfast and smashed avocado on toast are some of the best brunch options we've tried. 
The plant full English breakfast is one of our favourites. The sausages are made from carrot and coriander, and the scrambled tofu is incredibly realistic in texture and it's obvious that a lot of thought was put into the development of this component, whilst the baked beans also deserve a special mention as they're homemade, a little spicy, and super hearty.
Their coffees and drinks are carefully crafted and rich in flavour. We recommend the raspberry matcha latte which is delicious and totally Instagrammable. It has a slightly higher price point, but the food and drink servings are generous so you really get what you pay for. 
XOXO
XOXO is located in The Lanes of Brighton and is a great location for people-watching, offering both indoor and outdoor seating so perfect all year round. 
Like Oeuf, XOXO isn't exclusively vegan, making it the perfect place to pop into if you're out and about with non-vegan folk. They have a great selection of options for vegans, including a vegan breakfast, avocado toast, smoothie bowls, pancakes and sandwiches, so you won't feel like you're missing out.
We would particularly recommend the pancakes – especially the fruit compote pancakes. They're warm, super fluffy and stacked high. Paired with fresh orange juice, the pancakes were topped off with just the right amount of fruit. XOXO's prices are very reasonable and we would recommend visiting if you're after something that's in the heart of The Lanes, and has something for everyone.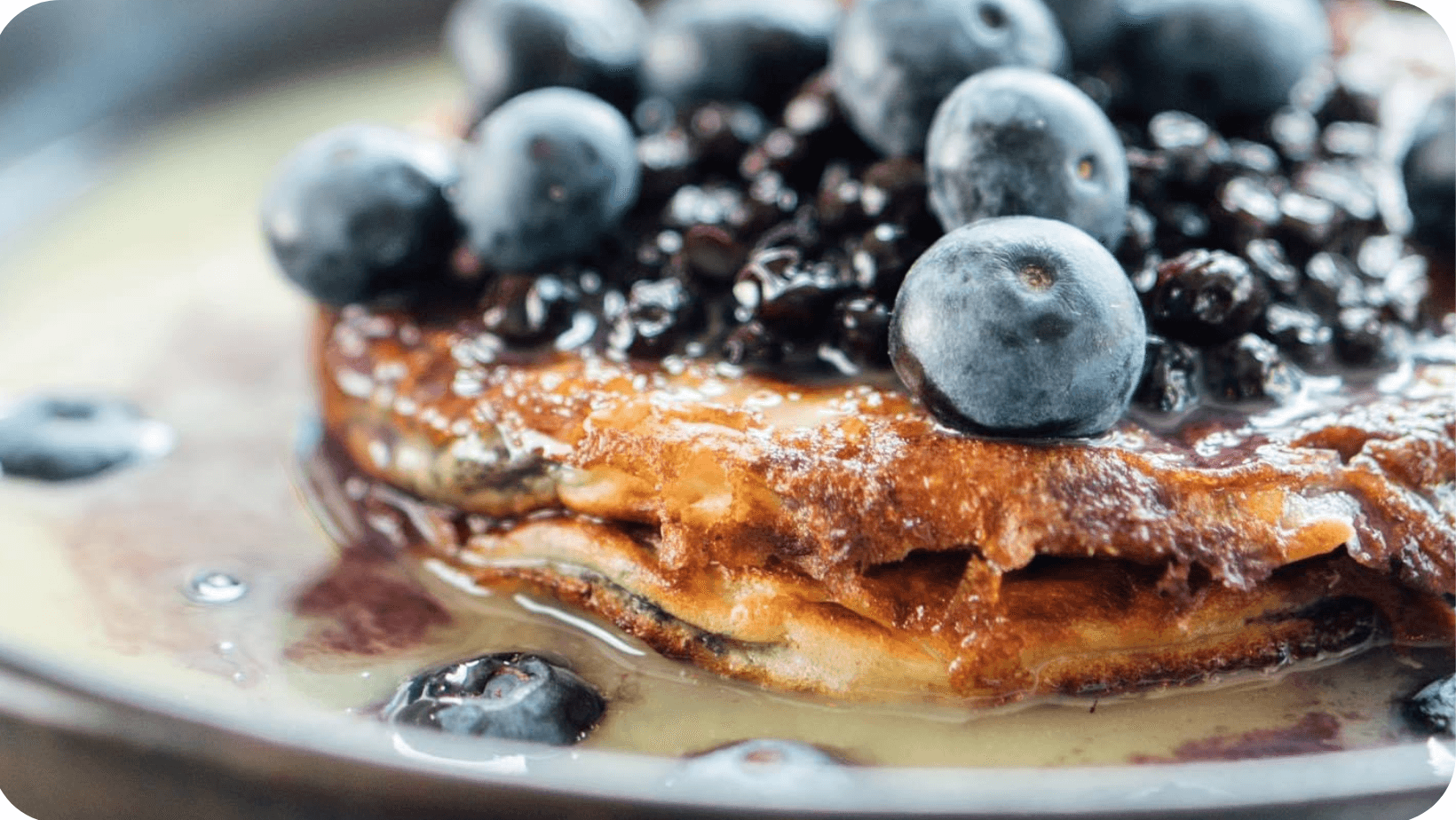 17 Grams
17 Grams is a lovely little café in The Lanes, just off the hustle of North Street. Their menu is filled primarily with vegan options offering a range of light bites, full english breakfasts and delicious sweet treats. You can opt to tuck into the vegan full English as well as avocado and kimchi toast; or if like us you can't resist vegan pancakes on a menu, the rhubarb compote with sour cream really hit the spot.  
What we love about 17 Grams is that they're veganising dishes we all know and love in order to be more inclusive of vegans, and they're not afraid to elevate those dishes by adding unique twists. Lime mousse is something we never thought we needed, and now it's all we can dream of. So if you're after something easy, local and friendly with good vibes, 17 Grams is the brunch place for you.
The Flour Pot Bakery
The Flour Pot Bakery has three locations in Brighton, it offers lighter yet decadent brunches from a variety of vegan pastries and sweets.
The bakery offers options for non-vegans and vegans and tends to switch up their varieties each day. The staff are super lovely, and it's guaranteed that you will leave with a smile. Our favourite is an oaty coffee and a vegan coconut pain au chocolat which is delicious, flakey, buttery and the coconut adds a unique twist. 
It's a great spot to bring a friend for a catch-up or for grabbing a quick breakfast and a coffee before taking a stroll on the beach. Whether you're after a quick takeaway croissant or a sit-down sandwich, The Flour Pot Bakery is a delightful option that will have something for everyone.
Green Kitchen Vegan Café
The Green Kitchen is an independent, LGBTQIA-owned café based in Round Hill, bringing the heartiest, most delicious, exclusively vegan brunch to Brighton. 
Not only do they offer a range of tasty sweet treats including smoothie bowls, french toast and pancakes, they also specialise in creating their own meat-free products. There are so many options to choose from depending on what you fancy, whether it be a Mexican style hash, a classic vegan full English or an absolute staple, the breakfast muffin.
We absolutely love their attention to detail in serving up some really homely classics and showing what a vegan lifestyle can be - an absolute flavour sensation. 
Mange Tout
Being a bistro, Mange Tout is not a typical brunch spot you'd come across on your vegan radar. But wandering down Trafalgar Street on a Sunday morning to see people soaking up the sun and tucking into brunch is something you won't want to miss out on. 
The mange tout vegan breakfast consisting of crispy hash browns, roasted mushrooms, spinach, vegan sausage and tomato compote is a boujee delight. We love that this brunch uses incredibly fresh ingredients that combine a range of textures to satisfy your taste buds, and can be enjoyed alongside your non-vegan pals without scrimping on experience. 
Hungry for more? Check out our guide to the best vegan fish and chip spots in Brighton. If you're new to veganism or are unsure about eating out with non-vegans, consult our guide to help ease your mind.