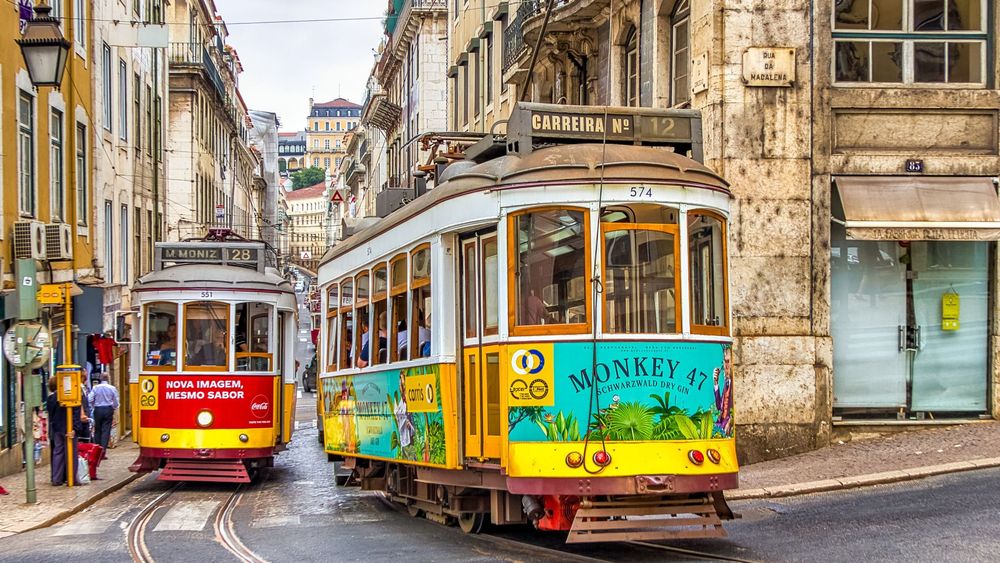 Andrzej/Pixabay
Discovering the secrets of Lisbon as a vegan tourist
Lisbon is a historic city which can be traced back as far as the Neolithic period. Today, its extended boundary is home to around 3 million people and is bursting with culture and tradition. It is a truly global city and sits on the westernmost point of continental Europe. If you have never visited, V-Land highly recommends a trip, or three. The history, the stunning architecture, the glorious weather and the Portuguese vegan food combine to make it a must go to destination.   
The Portuguese love for food
We can all agree that any good trip starts and ends with fabulous fayre and Lisbon delivers. Consider yourself warned as the city is hilly, so take a good pair of walking shoes; you'll need them and an energy boost to get around. Thankfully there are many eateries across the city to ensure you have a constant supply of the necessary food fuel. We could easily recommend all the vegan Lisbon restaurants we visited and suggest you check Happy Cow to see what appeals to you, but here are our top three picks.
The Green Affair has 4 locations, all with a sophisticated art deco feel. We visited two of them and they did not disappoint. Their cuisine is international and the highlights for us were the gyoza dumplings, seitan steak and mushroom risotto. We were even compelled to write a note to the kitchen staff to thank them for the delicious dishes they had prepared for us. 
Nestled in the hilly streets to the west of the city is the small but perfectly formed Legumi Sushi Vegan. As far as vegan sushi goes, Lisbon or otherwise, they excel. Be sure to arrive hungry, as our recommendation is to order the all-you-can-eat option. The centrepiece of your meal will be the sushi boat: a wide selection of sushi and tempura presented on an impressive serving boat. Given the size of the restaurant, we have no idea where they have room to store them. In addition to this masterpiece, you order whatever you want on the menu. You will leave beyond satiated. 
Just a few blocks from the plaza, Praca do Comercio, is Kong - Food Made With Compassion, so it is easy to combine when planning your day. They mostly serve typical Portuguese dishes which have been given a plant-based makeover. Their croquettes and 'fried egg' topped seitan steak have tons of table appeal. Make sure to leave room for dessert though. 
The sweet stuff
If you are partial to a sugary treat, then there are two bakeries you must visit. 
Vegan Nata specialises in vegan custard tarts. The original Pastel de Nata is native to Portugal and was first created by monks using eggs in the early 1800s. The Vegan Nata founders wanted to prove that vegan food can be tasty and they have succeeded. It makes for the perfect mid-morning snack with a side of coffee.
Scoop n Dough does what it says on the tin. Given its prime central location, it is easy to find and get to. With a wide selection of mouthwatering ice cream and delectable doughnuts, one visit is not enough. We went several times and on the first occasion, we had to seek confirmation that everything was indeed vegan. Every visit after, we observed new customers arrive and ask the same question as they, also, could not believe it was possible. We could not get enough of the chocolate truffle doughnut or raspberry crumble ice cream. Do grace them with your presence and indulge.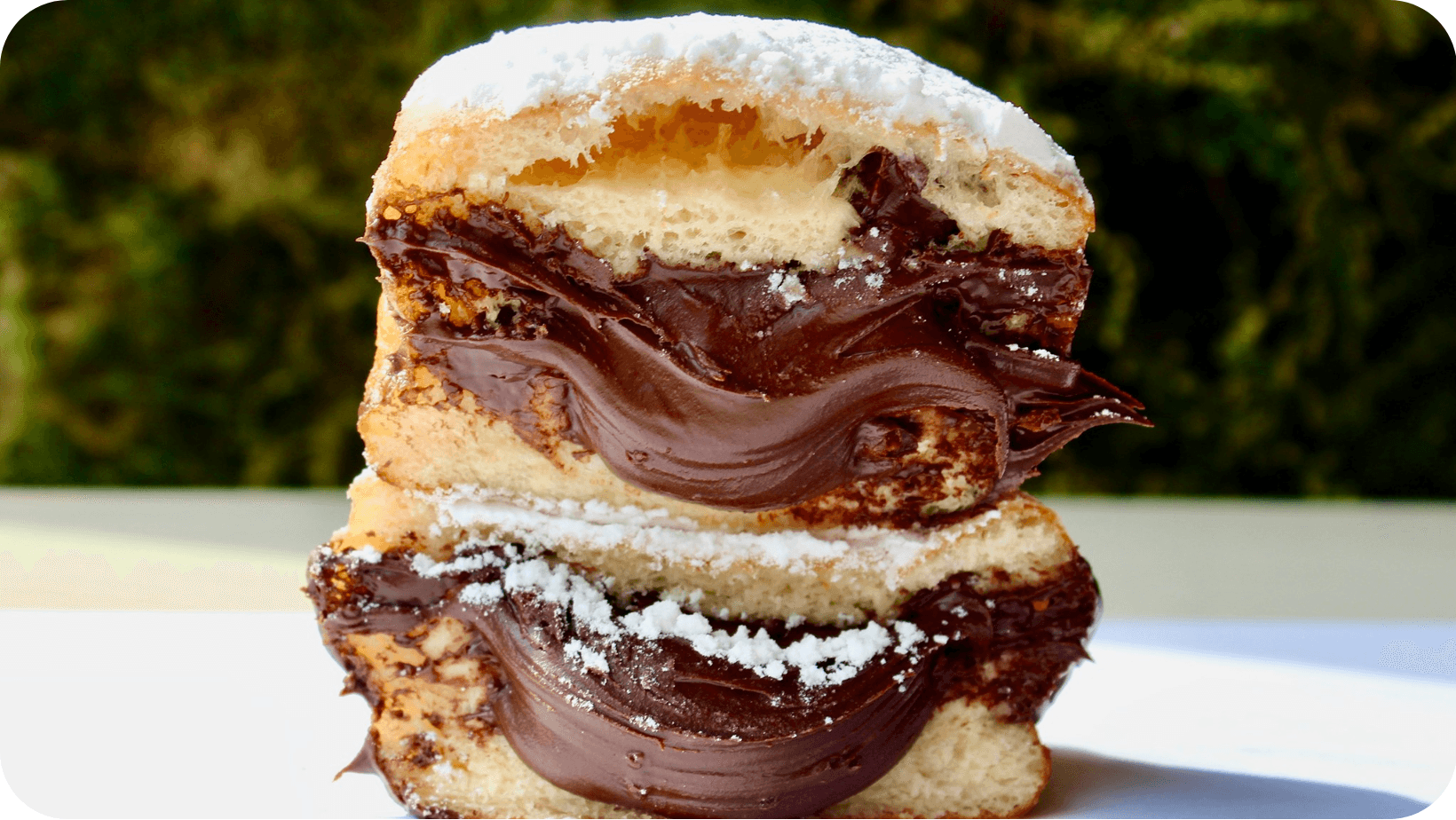 Bars with a difference
The Botanical Den can be found in one of the craziest nightlife areas in the city: Bairro Alto. This means it is open late for all your cocktail and burger needs. They use Beyond patties and serve other snacks, including vegan hot dogs, hummus and guacamole. We had a very brief chat with the affable owner who expressed his passion for setting up and running an ethical business. This is an added bonus to the tasty food and drinks, so do support them if you are in the city.
For a destination with a more unusual past, visit Pensao Amor. This luxurious bar and hotel has many rooms with varied décor, all with a nod to its past. The building used to house a very popular brothel and it continues to attract people from far and wide to enjoy a different kind of pleasure late into the night. Go, drink and enjoy the entertainment or simply relax and soak up the ambience.
What to do in Lisbon as a tourist
If a big plaza is your thing, Lisbon will not disappoint. Facing the harbour in the heart of the city is the Praca do Comercio. Located where the Royal Palace used to be before the earthquake of 1755, this grand open space is surrounded by yellow buildings typical of Portugal.
There are many fine viewpoints across Lisbon, but one of the best can be found at the Santa Justa Elevator. This magnificent wrought iron structure is officially part of the public transport system but is actually more of a tourist attraction. Find it in central Lisbon and access it from the ground floor or the hill, if you are feeling fit, as an adjoining bridge connects to it.
When visiting, you must experience a ride on one of the many old-style trams - Tram 28 is a popular choice. It weaves through the downtown before heading west, taking in many more of the city's highlights, including Basilica da Estrela, Church of Santo Antonio and Sao Jorge's Castle. 
Escape from the city centre
Like any respectable tourist city, Lisbon has a number of hop-on hop-off bus options. There are so many places to visit beyond the city centre and these buses make them super accessible. The added benefit is the audio guide as you ride, so you get to know a little more about the city's rich history.
First on your list should be the Belem Tower. This fortress, at the entrance to the Tagus River, was built in the 16th century to bolster the existing defences. The impressive architecture sits, resplendent and isolated, against a backdrop of sky and water. It is picture postcard stunning.  
Relatively close to the tower is the spectacular Jeronimos Monastery. Built in the 16th century, it is now classified as a UNESCO World Heritage Site. It is one of the most popular attractions in Lisbon, so plan ahead and expect to queue.
A little further afield, at nearly 30 km, is Sintra. Filled to the brim with majestic palaces, splendid villas, an abandoned castle and hidden gardens, it is worth the trek. You could make your own way there by car or train but you may find it easier to book one of the many day trip tours that are available.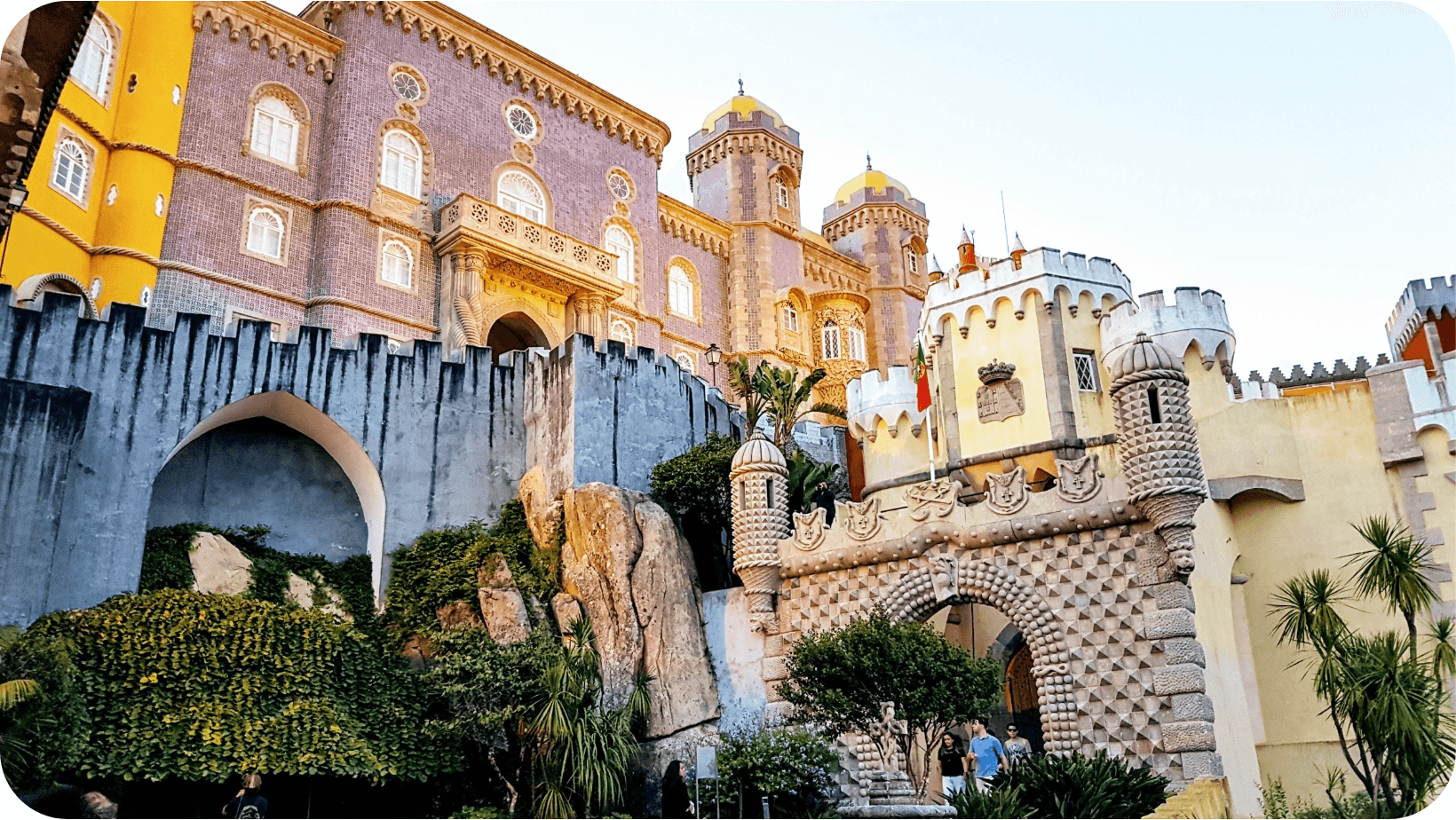 Bonus vegan discovery
In a world with the internet, finding and purchasing vegan-friendly products is easier than ever. However, there is nothing quite like being able to see, touch and feel items of interest in the real world. Therefore, we were thrilled to stumble across the eco-vegan store, Sapato Verde. They stock everything a self-respecting vegan may need: shoes, clothing, bags, toiletries and even companion animal accessories.
Further elevating our excitement was the addition of the Green Bean café and grocery store at the back of the shop. If you were to consider what a vegan utopia would consist of, this would be it, and it is the work of a husband-and-wife vegan power couple. Grab a toastie and a pair of shoes the next time you visit.
Looking to do more vegan travel in Europe? Check out our guide to Palma de Mallorca or venture to rural France for a stay at La Cour de Husson.