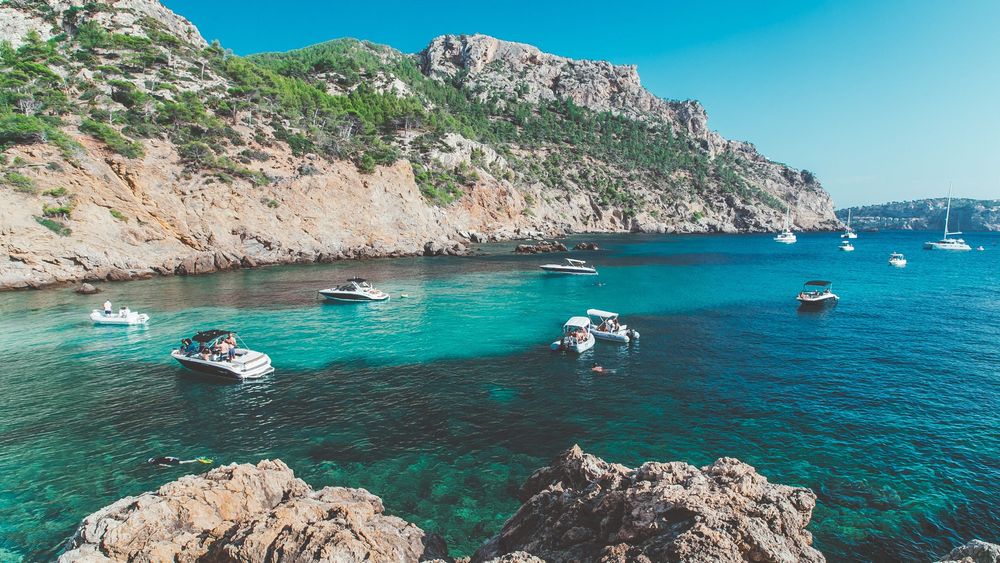 Eugene Zhyvchik/Unsplash
The inside scoop on Palma de Mallorca
It is that time of year again. We are all enjoying the first rays of sun, and we at V-Land UK managed to get ahead of the summer tourists and fly to Palma de Mallorca to help you navigate the island and everything it offers. 
You'll get to savour the vegan food Mallorca has to offer. From juicy tomatoes to meaty olives and vegan tapas, the island will captivate you!
First things first, breakfast
While Mallorca's traditional cuisine is not the most vegan-friendly, there is undoubtedly the fail-safe you can always rely on: pa amb oli (which translates to "bread with oil"). Its consumption was first linked to peasants and farmers, who would have to improvise simple foods they could prepare easily when working in the fields. While it originally used to be based on bread and oil, it currently consists of slices of bread, with tomato rubbed over, a drizzle of olive oil and a pinch of salt. While simple, it is delicious and filling, and you'll find it at any local bar you stop at. 
If you want a more filling breakfast, we recommend Mama Carmen's menu of healthy dishes, baked goods, and freshly squeezed juices or try out La Finca's offering, both in Palma.
A midday coffee
As you may know, Spaniards tend to have their lunch late, towards 2 pm or 3 pm, which is why it's typical to have a short break at midday to have a little café. Whether you are having a breather to rest your feet after lots of sightseeing or jumping from one Zoom call to another, we recommend checking out Café Riutort for some specialty coffee goodness or the guys of Nanø Coffee Lab, who also serve delicious vegan pastries.
A local market for some shopping
If there is one thing that is not missing on the island, it's fresh produce. If you are staying over for a few days and would like to cook yourself, we recommend you shop at the local markets. They are generally held at the town's main square, like the ones in Sóller or Pollensa, and you'll find a wide assortment of fruits, vegetables and preserved foods such as olives or homemade jams. If you find yourself in Palma, you can't miss El Mercat de l'Olivar, a traditional market which holds a vegan butcher's stand called Pasen&Vegan. They offer vegan cheeses, vegan meats and lots more product substitutes, so we really encourage you to visit them if you'd like to support a local Mallorcan vegan business.
A vegan lunch 
A town with as many tourists as Palma offers many gastronomic options, and finding vegan food is not hard. However, there are two unmissable spots if you want to have the whole Mallorca vegan experience. Firstly, Plaer Natural, a vegetarian restaurant in the heart of the city offers two to three-dish daily menus for 12 or 16 euros (depending on the menu you choose). Dessert or coffee is always included too! You can eat inside or outdoors under their parasols, so it's a great spot if you want to catch some vitamin D. On the other hand, we have Temple Natura, another vegetarian restaurant that has been running for over 15 years - isn't that a testament of how good they are?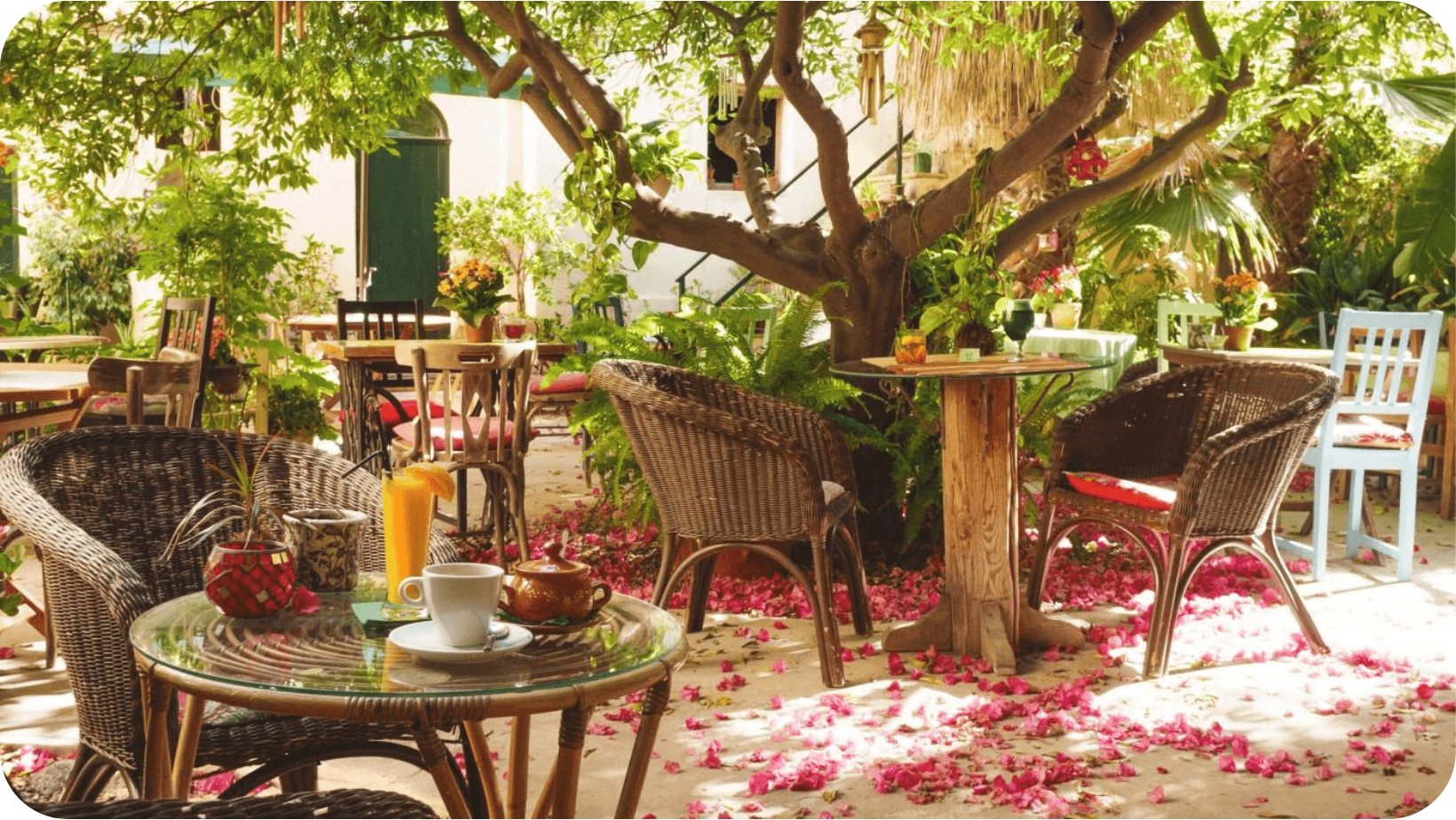 Temple Natura
And out with a bang
At the end of the day it is only natural to want to fill your belly with some vegan tapas. Go to Bar España, a traditional bar where you'll eat the most mouth-watering tapas you've ever tried. Their menu points out the vegetarian and vegan options, but we recommend double-checking the allergen information too, since some incongruences may exist. If it were up to us, we'd order the vegan coca, the vegan tumbet, the Padrón peppers and the always-popular patatas bravas all over again! They have two different city locations, so you have no excuse not to visit. We highly recommend booking a table in advance as they tend to be packed. 
If you don't have plans to visit Palma de Mallorca yet, we hope to have given you plenty of reasons to do so!
Staycation in the UK? Ensure you enjoy seasonal fruit and veg this summer, and check out our guide on vegan camping.