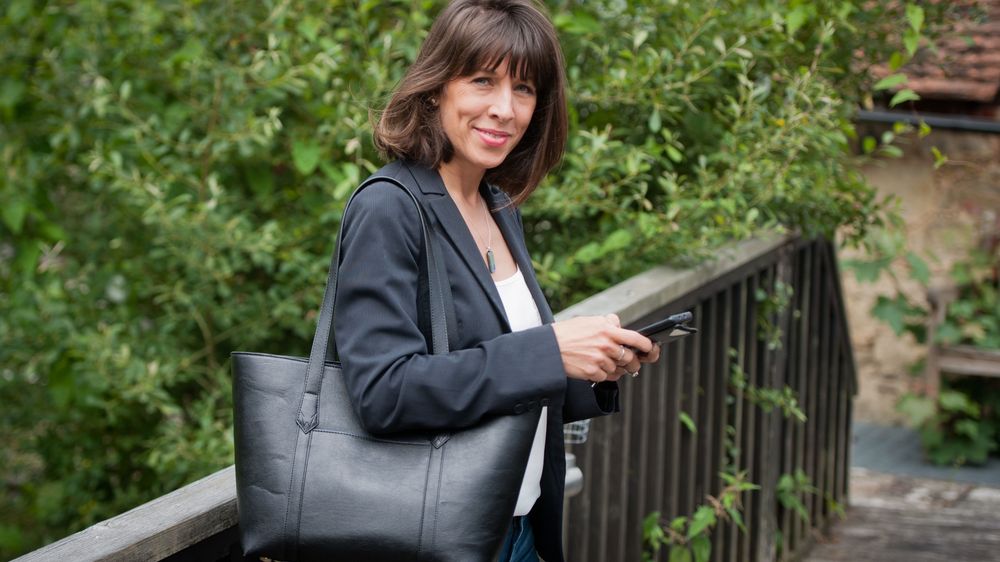 Nicole Light Photography
Helen Farr-Leander of Watson & Wolfe talks luxury vegan leather
In conversation with V-Land UK, Helen Farr-Leander, founder of luxury vegan leather brand, Watson & Wolfe, discusses the low-impact, durable materials they use and what the term 'luxury' truly means to her. Watson & Wolfe specialise in vegan leather accessories, such as handbags, purses, wallets and belts, that are sustainable and kind to our planet. 
V-Land UK (V-L): Hi Helen, thank you so much for taking the time to speak with us. We'd like to start by asking why you think it is important to focus on men's as well as women's accessories? 
Helen Farr-Leander (HF-L): We actually get asked this a lot - you'll see a lot of companies sell women's products, and there are very few people who sell men's. Certainly, when I did market research at the beginning, I couldn't find products I thought were fantastic or used great materials. For instance, at shows, people would sell cork wallets, and cork is great, but not for every application. A cork wallet will end up bulky and the stitching is hard to perfect, whereas on a bag it might be great! It is much easier to work with and fold. 
In more research, I found that men are the hardest consumers to 'green'. Unsurprisingly, men aren't big shoppers; they buy habitually and repeatedly from brands they like. They don't tend to shop around, so they aren't as likely to find more ethical brands.
I thought to myself - how can we make men choose something they love carrying that looks like something they're used to carrying? 
V-L: Do you think men like to stay in their comfort zone?
HF-L: I mean, a black wallet is a black wallet, but if you have one that looks like leather but isn't - then you don't stand out from the crowd. Men like their black wallet, they're comfortable with it. The best-selling items for men are always black and brown, the other colours aren't the ones that sell. 
V-L: Do you think, because you sell a luxury product that is more expensive, they want a product they're going to wear or use more often? You don't want to push the boat out too much and get a different colour you won't end up wearing! 
HF-L: Exactly, and so it started from there. We're trying to get men to buy more ethically, more sustainably, and we want their partners to buy something for them that they would carry. It didn't really exist, no one else was doing it, so we were the first British, vegan accessory brand for men. There are several others now, but I don't think anyone does it as well as us. They might not have the breadth of the collection we have. 
V-L: What did customers think of your products when you first started?
HF-L: When we first started, lots of people thought our materials looked too much like leather! 
V-L: That's interesting, that there's a certain look to, or an association with leather. 
HF-L: There were also people who thought, wow, that's brilliant it looks just like leather but it's not!  
V-L: It seems like there's a distinction between an item being discreetly vegan and looking more like leather, and an item that 'looks' vegan? Whatever that might be.
HF-L: It's like faux fur, I guess, sometimes it looks very real and for some people that can be too much. 
V-L: What makes your products luxurious, what are the features that make something luxurious? 
HF-L: People think leather is luxurious. It's why we pay hundreds or perhaps thousands of pounds for an elite brand luxury handbag. I don't necessarily think that's right, leather is bad for our planet, and not all leather is luxurious, not every leather wallet is luxurious. You can buy leather on a market stall for £20, and you wouldn't consider that luxurious just because it's leather. 
It's about craftsmanship, the heritage of the brand; the materials perhaps aren't so important. You're really buying the name. If the materials we use are damaging to the planet and if we obtain them in a cruel and horrific manner, why should we put a label of luxurious on that? It just doesn't make any sense. The materials don't matter, as long as they've been crafted and designed beautifully, and they're made ethically by people who are valued and have experience and knowledge. That's what luxury should be about. 
V-L: We completely agree. Can you tell us about some of the materials you use? 
HF-L: When we first looked for materials, we noticed the way certain ones felt - some of them really squeaked when you rubbed them between your hands! We wanted materials we could customise and put a person's initials onto, but not all the materials could be embossed, or heat-stamped because of the way they are constructed or coated with plastic. There are some materials which use leaves, which need a plastic coating to preserve them, which you then can't emboss. We put those materials to one side as we weren't going to use them.
It took us about eight months to find the material we now use on small accessories. Not every material is good for every application. The material I use on a wallet, I would never use on a handbag or belt - it just wouldn't work. You need a much more durable material on a belt. 
We mostly use corn-based materials, but we've dabbled with cacti in the past. Our wallets are 30% corn, and items such as our handbags and belts are 45% corn. We've never wanted to use 100% PU (polyurethane leather). We want our materials to look authentic.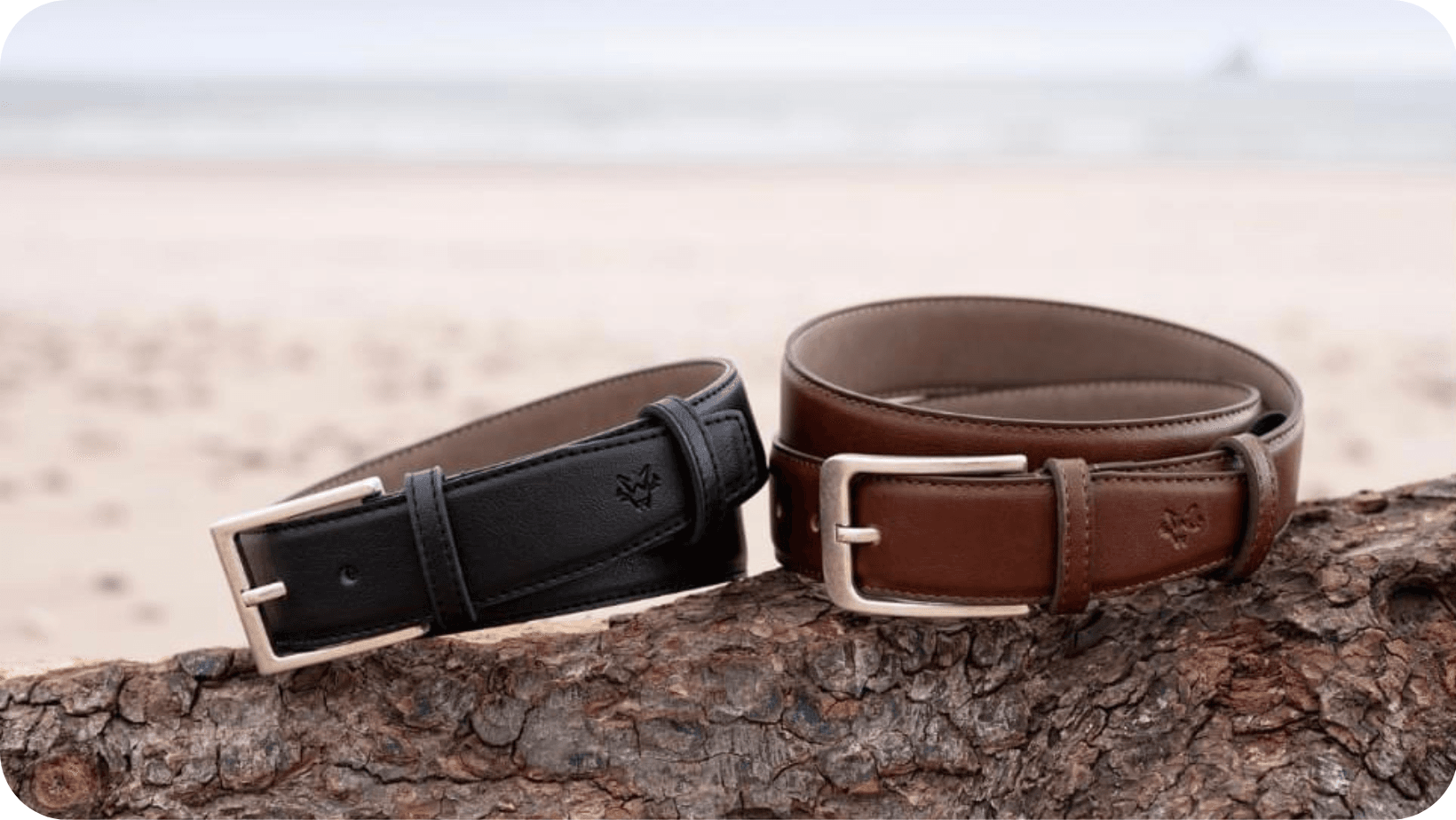 V-L: Are there any new materials you'd be interested in trying?
HF-L: There are some new materials such as apple or Mirum. We would have to redesign our lining to make them fully recyclable. The colourful linings we have at the moment have a hidden flamboyance which I'm not sure I would want to lose if we redesigned them.
V-L: Everyone needs a bit of colour! How do you discover or source these materials? 
HF-L: I have a huge bookcase filled with material samples and I keep my ear to the ground on what's being developed and, of course, networking. I'm always interested in new materials. Textile development is amazing. 
V-L: We had a look at where all your materials are sourced - it's fascinating that they span worldwide. The time you must have spent to source them is impressive. 
HF-L: Yes, at the beginning, establishing the supply chain was time-consuming, but the hard work was done at the beginning when we learnt what materials we don't like. 
We have since shortened our supply chain. We used to make our lining in Taiwan now we make it in Turkey, so we shaved off around 8000 kilometres that the material had to travel by developing it closer to our factory. That was in partnership with our factory. I talked to my translator about finding somewhere closer. We contacted two mills, of which one we now work with. They understand our ethos and our ethics. 
At first, it was hard for people to understand our materials and why we didn't just use leather. When people see change, they don't know if they like it. 
V-L: Do you think, for many, leather is the default people return to? There's always that comparison to leather, even when we say the term 'vegan leather.' It helps to have the word leather attached to it - it's useful and helps people to find leather alternatives, but faux leather isn't a threat to leather. 
HF-L: I agree - and I don't know what else to call this, other than corn leather. But you're right. These materials are materials in their own right. They aren't inferior to anything; they can't be compared to leather because they aren't leather. 
V-L: Would you like to sell any different products in the future?
HF-L: I think we would only sell complementary products - maybe more bags. We have more bags designed and ready to go, which we did a pre-launch for in November. I only want to create a couple more classic designs that aren't fashionable or trending, but they can just sit as core lines in the collection. I don't have great aspirations to have 400 products. There are only so many products a person can use, and we want our products to last. I don't want someone to sit there, with a wallet from last year and think they need our newest one. If your wallet's not broken, don't replace it. And if they love that wallet, hopefully, then, they'll come back and buy another one.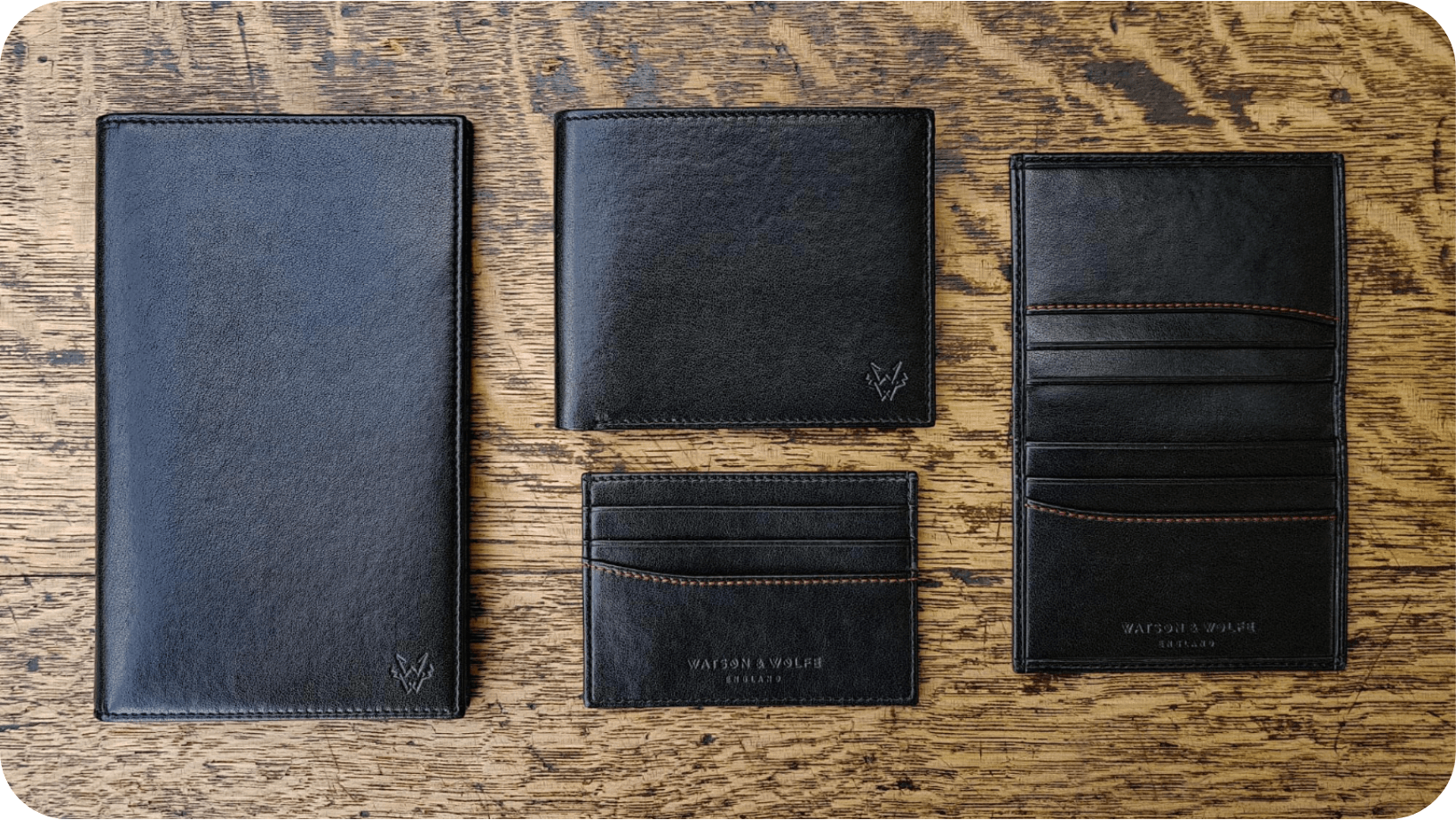 V-L: We love your brand's ethics of not overconsuming. Of course, vegan leather goods aren't a necessity, but even as a luxury brand, you understand the importance of buying only what you need and to value that. 
HF-L: It is, it's about value. Ultimately that's what slow fashion is about. We want to encourage people to buy less, but better. I think an explosion of products would go against that grain.
V-L: Completely. In following this conversation of growth - we know you have your website, podcast, and blog etc. - what made you want to venture into all those types of media?  
HF-L: It goes without saying, social media is essential, and our online sales are where we mostly are, as well as retailing to wholesalers, which is inevitable. We want our products to be found by as many people as possible - we work with marketplaces like Immaculate Vegan and Wolf & Badger. We are about to launch on Debenhams online too, which is exciting. We have a good net cast - but it's a lot of work for one person.
V-L: We can't imagine - it's all very impressive. Can we ask if you write everything you post on your blog yourself?
HF-L: Yes - mostly!
LV: So, from online sales to your blog, you go from selling a product, to educating the consumers who buy your product. Would you say it is important to teach people as well as create a product for them?
HF-L: If anything, that's the most important thing, especially when I first started. That's the reason I started this in the first place, when I switched from leather to non-leather when I discovered all the bad stuff about leather production. If I only just found it all out, and I worked in a leather goods company for ten years, what about all the other consumers out there? Shouldn't we be told where certain products or materials come from?
I had no idea that leather was one of the primary causes of deforestation in the Amazon rainforest. I didn't know that until a year and a half ago! And I'd already been in this business of not using leather for three or four years before that! If we can get the message out about what is good and what is bad, in a nice, non-judgmental way, then we should do that. 
V-L: We think it's fantastic that your ethos, and wanting to have a discussion with the people you are reaching comes before selling them the product. How does it feel, retrospectively, to look back at your decade of experience in the leather industry prior to your business now? Is there a slight feeling of irony?
HF-L: It was quite a long time ago now, but looking back, I was so naïve, I didn't know where things came from, I wasn't vegan then either and like anyone in the industry, I was consuming way more than I needed. I saw fashion as something that could be consumed then thrown away. I didn't know about the slow fashion movement, and I didn't garner the importance of recycling clothes and buying second-hand. I look back and think, it was excessive and ask myself, how could I not have asked questions about the environmental impact of the things I was seeing?
V-L: If you ate meat at the time, too, it would seem like a harmless by-product to endorse leather. And if you didn't know many vegans when you transitioned, who would you have asked? You could say those ten years of experience in the leather industry were necessary for you to have your own business now.
HF-L: Totally right. I wouldn't say I regret it, sometimes when you're in a job, it can feel like the best job in the world, and I don't know if I would have done anything differently. I didn't have a support network of anyone who was vegan back then. 
V-L: How long have you been vegan for now?
HF-L: It was five years last November.
V-L: Do you celebrate your veganniversary? We know many people that do!
HF-L: I don't, but it is a milestone, it's something to be celebrated. 
V-L: Definitely! Talking about celebration, you partner with a company who plants a tree for every product you sell, and people can also buy the planting of a tree in their online shopping basket - how many trees have you managed to plant to date?
HF-L: It must be around 5,000 now! What I keep track of the most is how many bottles we have recycled, which is now 45,000. That's bottles we have reclaimed and reused.
What an achievement! That's incredible for the planet and yourself as a tangible celebration of how many products you have sold. Thank you for your time and insightful responses.  
If you want to find out about more slow fashion brands like Watson & Wolfe, read about how you can make your summer wardrobe more sustainable, and consider what some call having a 'couture mindset'.